Microsoft has released a new preview version of the Calculator app to Windows Insiders that introduced a new graphing mode. In this blog post, learn how to enable the feature right now if you're not an Insider.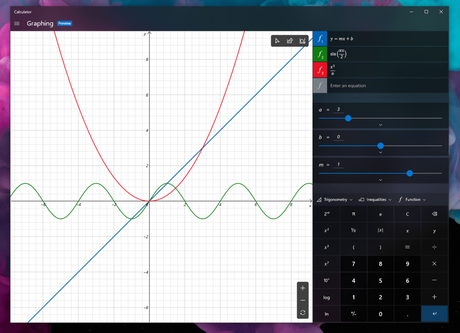 Starting with Windows 10 Builds 19546, the new version of the Windows Calculator app introduces the Graphing mode. The feature was highly requested by users and keeping this thing in mind company added the same feature in Calculator app version 10.1912.4.0 available to Windows Insiders in the Fast channel.
Graphing mode in the Calculator app lets users in visualizing equations. The feature will help students who loves to learn linear algebra. Some key features of Graphing mode are as follow:
Plot one or more equations on the graph
Add equations with variables
Analyze the graph
And even more. The Graphing mode in the Calculator app for Windows 10 will be available for users by August 2020.
Some users who're not Windows Insider would like to try Graphing mode before it is available in the Stable version. And if you made up so far, then chances are you're one out of them for sure.
Fortunately, it is possible to use the Graphing mode of Windows Calculator even if you're on previous versions of Windows 10 and without being enrolled in the Insider program.
Use Windows 10 Calculator Graphing Mode
Let's learn how to use the Graphing mode of the Windows Calculator app. Here's what you need to do:
1. Click on this link to download the .zip file.
2. Extract the contents of the archive and double click on the package to install it manually. 
Make sure you have enabled Developer mode at the following location: Settings > Update & Security > For developers. On the right side, select the Developer mode.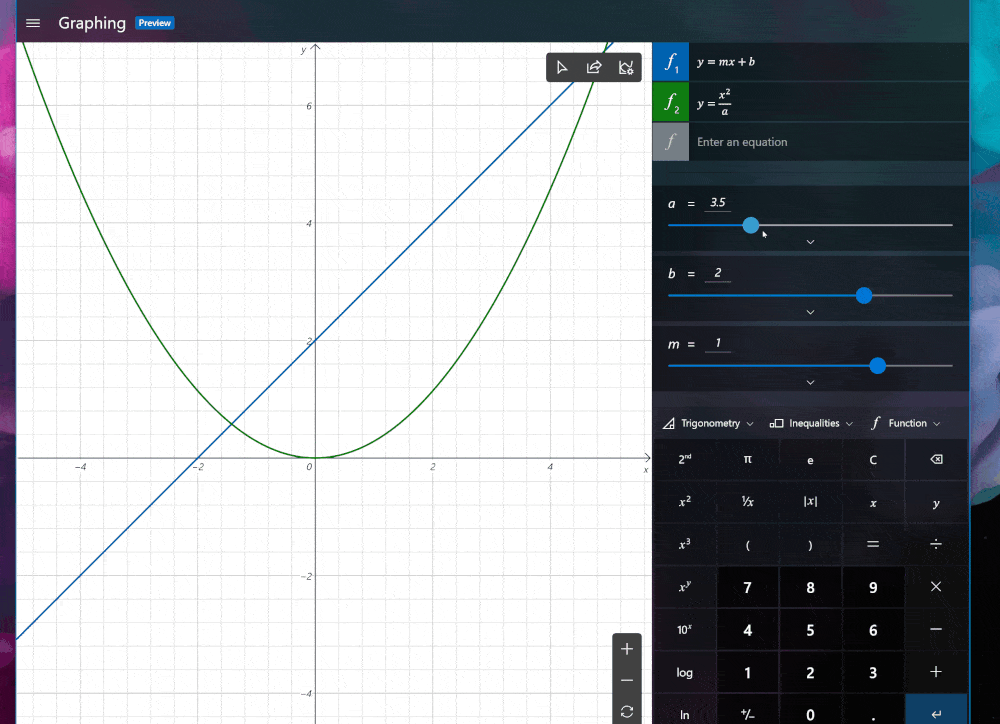 Once done, you will be able to use the new Graphing mode in the Windows Calculator app.
Let us know your thoughts about new Graphing mode in Windows Calculator app.
Source – WBI