If you're using Microsoft Edge as default browser, then you might want to enable Edge dark theme? In this post learn how to do it.
Edge is the browser developed by Microsoft, and it comes preinstalled in Windows 10. Just like Chrome and Firefox browser, the Edge browser also has a dark theme.
Related Reading:
Even if you enable dark theme in Windows 10, the Edge browser keep using the default light theme until you enable the dark theme in the browser.
How to Enable Microsoft Edge Dark Theme
1. Launch Microsoft Edge browser.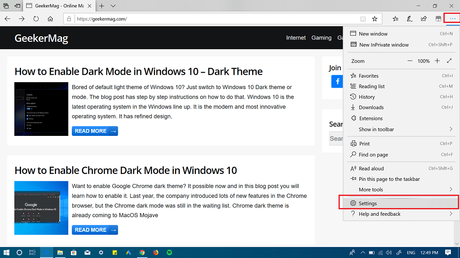 2. Click on the More (…) available on the upper right corner and from the menu click on Settings.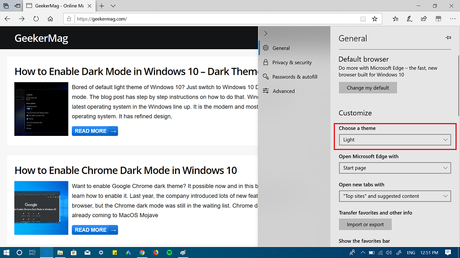 3. Next, under Customize section, select Dark using Choose a theme drop-down.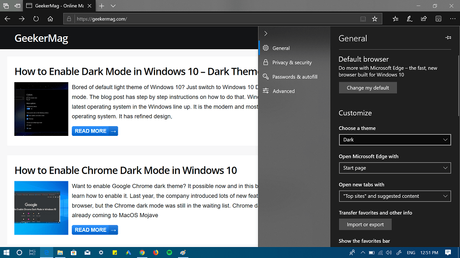 To disable Dark theme in Edge browser, you need to reverse the changes discussed above.
Edge browser dark theme is not the part of Windows 10 system-wide dark mode. It means even if you're using the light theme in Windows 10, still you can use dark mode in Edge browser.
This is how to enable dark theme in Microsoft Edge browser. Find this blog post useful? Feel free to share your thoughts in the comments.