If you're using Chrome as the default browser on your Android and iOS devices, then you definitely aware of the 'Tab Groups' feature. In this post, you will learn how to enable it in Chrome for desktop.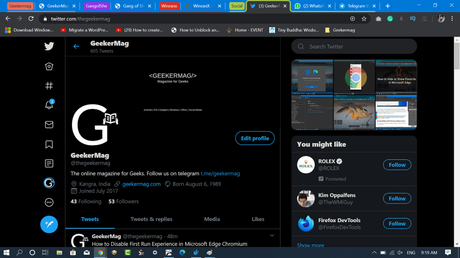 Google recently rolled out the latest version of the Chrome browser, and now its Chrome 80. Start with it, the company introduced lots of handy features and one out of them is a new GUI feature called Tab Grouping.
Tab Groups in Chrome
Tab Grouping is already available on the Chrome app for mobile devices and now the company has rolled out the same feature for desktop too.
Using Tab Grouping feature users can combine individual tabs into organized groups. Right now, the feature is enabled out of the box for limited users. In case, you're interested in using the feature, then it is possible to enable it.
Enable Tab Groups in Chrome
Update Chrome to the latest version i.e. Chrome v80.
After that, launch it and visit the following flag address: chrome://flags/#tab-groups
Using the Tab Groups drop-down, you need to change the settings from Default to Enabled.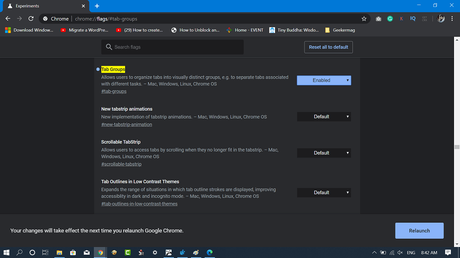 Click on the Relaunch button to apply the changes. By doing this, you have successfully enabled the Tab Group feature in the Chrome browser. Let's learn how to use it.
Use Tab Group in Chrome
Launch the New tab on the Chrome browser and then right-click on the tab, select 'Add to new group'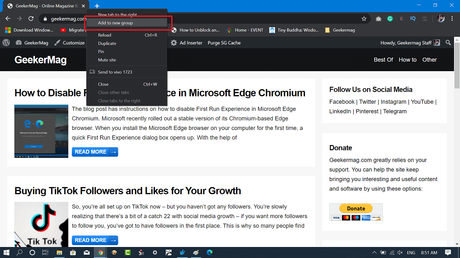 After that, right-click on another tab that you want to include in the same group. From the context menu select 'Add to existing group' and then select the group. This is how the group will look like: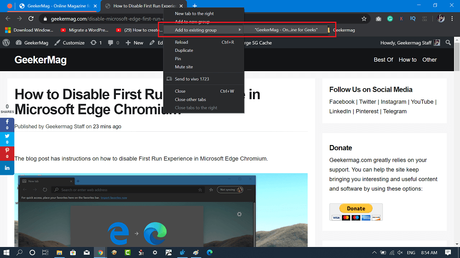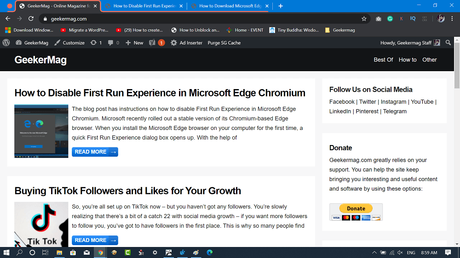 Following the same procedure, you can add as many tabs in the same group.
You can also customize the group. For that, click on the Tab indicator (it's orange in my case) on the tab bar, a dialog box will open.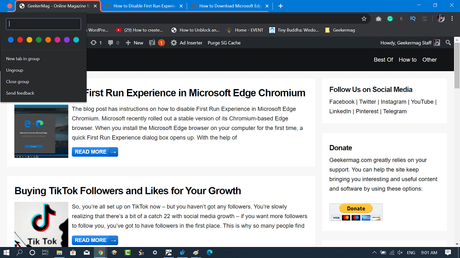 Here, you can set the name and color of your choice for that group.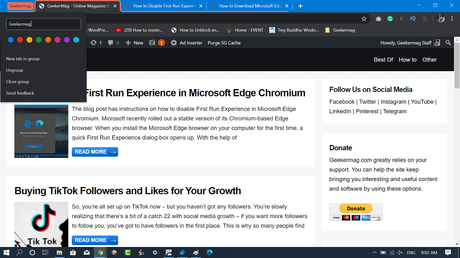 Using the same dialog box, you can also create 'New tab in group', Ungroup, and Close group. If interested, you can also send feedback about the same feature to the company.
For example, if you have created two groups this is how Tab groups will look like: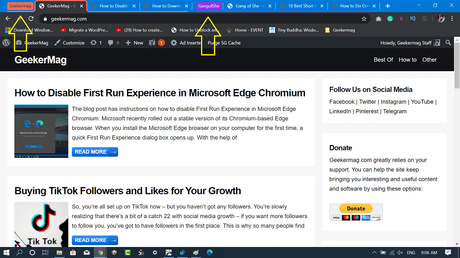 The purpose of adding this feature to the Chrome browser is to make it easier for the users to gather all the tab related to your task under a group with the help of a unique name and color.
You can also check out following YouTube video to know more about how to use the feature:
What are your thoughts about Chrome Tab Groups feature? Find it useful? We would like to hear your opinion in the comments.
Thanks, Winaero for the tip.