Avast Free Antivirus is a light-weight free virus protection program that has various tools to protect your system from online threats. The user interface of antivirus is easy to use, and anyone can use it.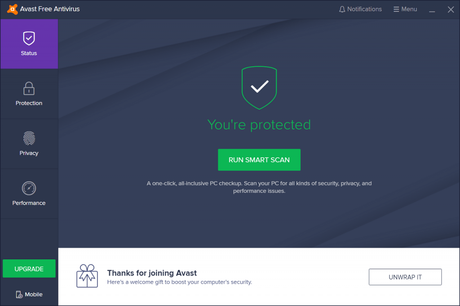 Avast Free Antivirus has various tools which include Intelligent antivirus, Firewall, Wi-Fi Inspector, Cyber Capture, Behaviour Shield, Ransomware Shield, Sandbox, Anti-Phishing, VPN Secure, Smart Scans, and other tools.
Avast offers online installer and offline installer for Avast Free Antivirus on its website. Although, there is nothing wrong in downloading the Avast Offline Installer web setup and to install it on the computer. Some users might want to download Avast Free offline installer.
There may be a variety of reasons why users need offline installer of Avast Free Antivirus like:
Maybe they want to install it on the computer with no internet connection.
Or Maybe they want to install it on multiple computers using a single setup file.
If you made up so far, then chances are you also looking for an Avast Offline Installer, Right? So with further delay here's what you need to do to grab it:
Download Avast Offline Installer – 2019
To get the full version of Avast Offline Installer for Windows, use the following link:
Unfortunately, the Avast Free Offline installer for OS X is not available.
The setup file of Avast Offline Installer will start downloading and depending on your internet speed, it will be downloaded to your computer.
To install the Avast Free Antivirus, click on the Setup and follow the on-screen instructions to complete the installation process.
As of writing this blog post, the offline installer of Avast Free Antivirus was of 335MB in size.
Using the link, you can download the full installer directly. You can bookmark this page so that you can start downloading the full install right away every time you want to install Avast Free Antivirus on Windows 10 or other versions of Windows OS.
For every new Avast Antivirus Free version update, we will try to keep the article up to date.
Avast Free Antivirus Requirements
You need to be running Windows 10, Windows 8.1, Windows 8, Windows 7 on your computer with 1GB RAM and 2GB of HDD space. Also, it supports both 32-bit and 64-bit versions excluding RT and Starter editions.
Keep in mind
The link for downloading Avast Free Offline Installer is from Official website. We have just added the direct link to make the download process easier. You can also visit this page: https://www.avast.com/installation-files
From here, you can download:
Avast Antivirus Free Offline Installer
Avast Premium Security Offline Installer
Avast Antivirus Pro Offline Installer
Avast Premier Offline Installer
Avast Internet Security Offline Installer
Find this blog post on Avast Offline Installer handy? We would like to hear your opinion in the comments.