Share This Page!








How to Clean Your Outdoor Furniture Cushions
Happy Friday! It's the kick off to SUMMER and as we are heading into a long weekend. Does anyone actually have Monday off work? Hopefully, you will have time to reflect on the great sacrifices made by our amazing service men and service women over the years this Memorial Day Weekend. And of course get some great outdoor time too! Most of you will probably be getting the garden ready, doing yard work and tackling big DIY projects. I'm heading off to Napa with the Hubby on Saturday to celebrate our 13th wedding anniversary! But just in case  your weekend tasks include getting your outdoor spaces ready for summer here is an easy way to clean your outdoor furniture cushions.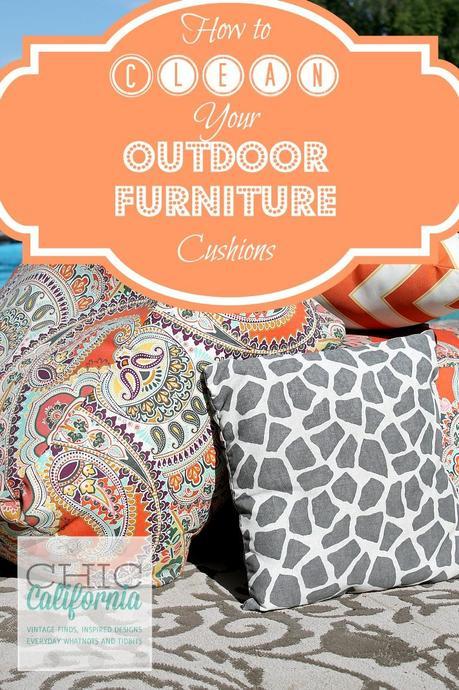 Our outdoor cushions sit out year round so they get especially dirty and covered in pollen. But even if you store your cushions for the winter they probably could use a little freshening up too. (Even though I am super sure you cleaned them in the fall, right?)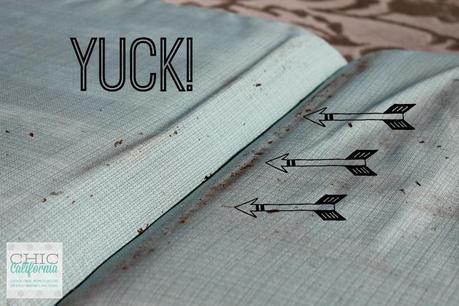 You just need a few easy cleaning products to get your cushions back in shape for summer.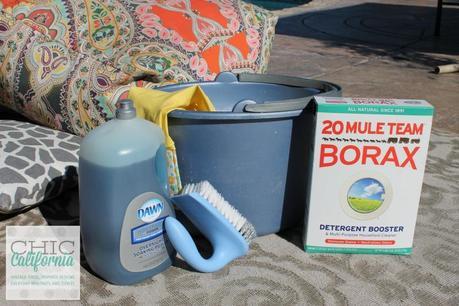 Here's What You'll Need
Dish Soap
Borax
Scrub Brush
Gloves (unless you have really tough hands!)
I added about 1/2 cup of Borax to a gallon of hot water. Then I added a generous squirt of dish soap. Get out your scrub brush and start working that solution around your cushions.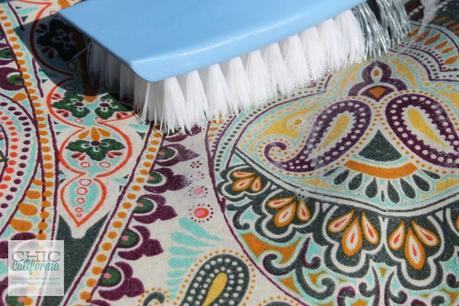 Give everything a good rinse with the hose and allow to dry in the sun. I also gave one of my outdoor rugs a good scrub and hosing off too. You should have seen all the dirt that rinsed away!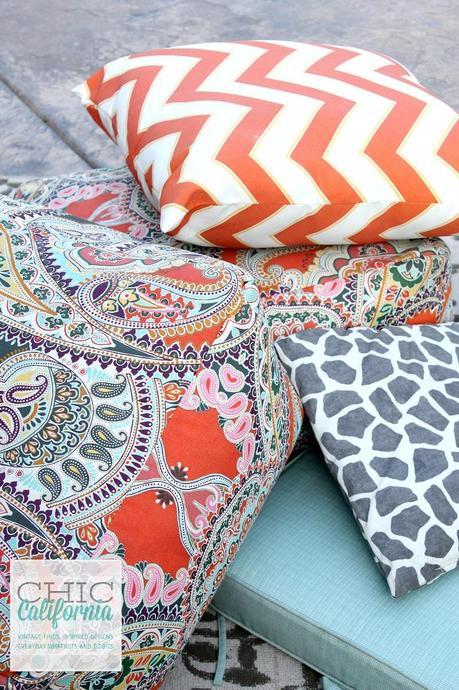 That's it! Super easy! Follow these easy steps and your outdoor cushions will be fresh and clean and ready for Summer!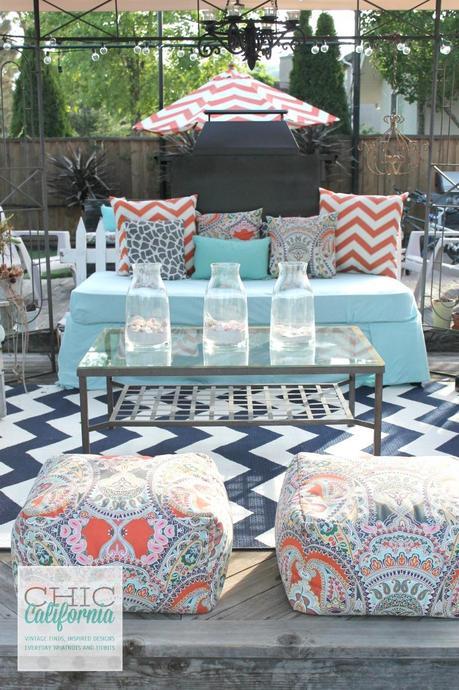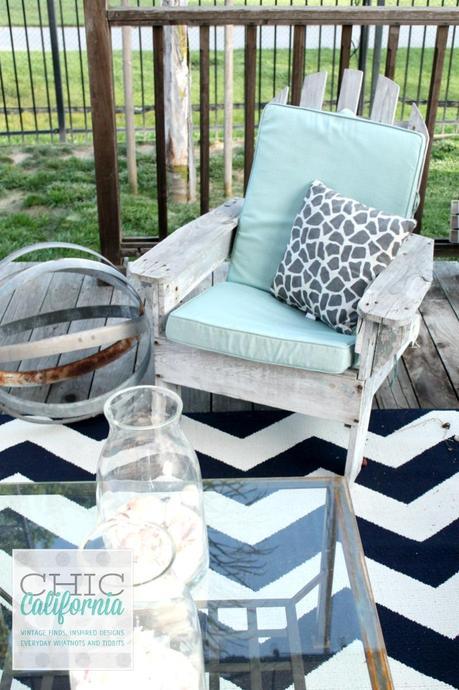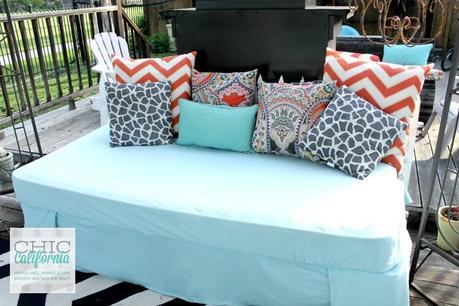 Most of my cushions and pillows were purchased last year at Cost Plus World Market. They have some beautiful pillows this year too that you can mix and match. And they are giving you a 10% discount until July 7th! Just click on the coupon and shop your heart out or your wallet, which ever comes first! Save 10% at Cost Plus World Market with code: SAVEBIG10. Offer valid until 7/7/14 (affiliate)
*Full Disclosure: This post contains some affiliate links for products that I really like. If you click on the link and do some shopping, I may get a little monetary reward. It will help me keep this blog rollin' and bring you more Vintage Finds and Inspired Designs.