If you want to have nails that look perfect, then you need to take good and proper care of them. After all, dirty nails look quite repulsive. With nail care you can have clean nails that are shaped and filed in a beautiful way. Nail care also means that you remain healthy as germs tend to collect under your nails which your tend to ingest while eating food. With nail care you have perfect nails that will look beautiful with any dress that you wear. No matter which color you wear on your nails, you need nail care in order to make them look perfect. If you are looking for designer nails, then nail care becomes all the more important.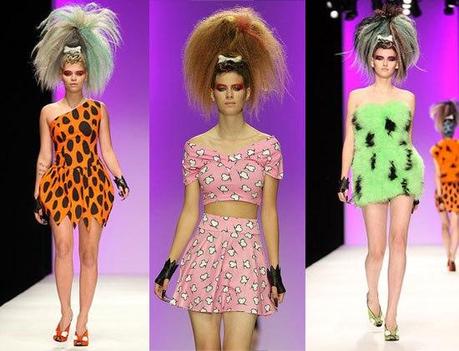 photo credit: WireImage
Once you choose the right nail polish and apply it expertly, you can make your hands as one of your best features. Today nail polish is available in thousands of shimmering colors. And you also have the quick drying formulas which means lesser fuss for you. With long lasting nail polish your nails will look stylish always. Do ensure that you allow each coat of nail polish to dry, before you apply the next coat on it. You can easily get a coordinated look too by and trying out nail colors that are able to compliment your lip color. And a popular design remains black nail polish with white polka dots. For this Christmas, paint a reindeer or Santa Claus on your nails.
Many beauty product companies are offering makeup kits. These have eye shadows, lip liners, mascaras, lipsticks, blushes as well as nail colors. These harmonize with each other well so that you are able to make your choices in a much easier manner. Strong and longer lasting nail colors available in your makeup kits are chip resistant and will not require any kind of frequent touch-ups. Hence these are good for daily purpose. In case you are in a hurry and never have time to change the nail color too often, opt for the lighter or sheer shades. You must store your makeup kits in a refrigerator which is a cool and dry place. This way your makeup kits will last for a long, long time.
In case you have chipped nails, you can always opt for a fake nail. These are easily available and look just like the real thing. This way, you can have long nails whenever you want. Apply nail color on a fake nail just as you would on a real nail. With open-toed sandals, you must apply the same shade as that of the sandal on your Fake nails to get that stylish look. Or you may match it your outfit. Choose the shade for your fake nail that is the most common in your clothes in order to emphasize it. Use black or silver on your fake nail and have a bold look. While bold colors are alright in college or party, you can opt for a different color or different design on each nail too.