by Daniel Carruthers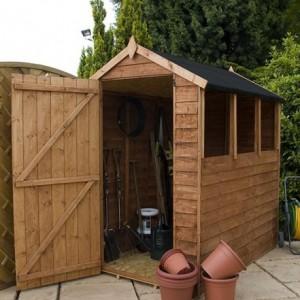 When it comes to choosing a garden shed, it is important to find a design that will suit your purposes and last for a long time. As an integral feature of your garden, and an important storage space, it pays to get a quality shed that will do the job you need it to for as long as possible. So how do you recognize good quality in shed design and manufacture, and why is one shed more expensive than another even though they appear to be the same size and shape?
The answer is that sheds vary in strength and weather resistance according to the way they are built. Overlap, tongue and groove and shiplap are different styles of shed cladding that offer varying qualities of protection and structural integrity and, as a result, they come at different price points. Choosing the right option for you depends on what you will need to use your shed for, as well as how much you can afford to spend. All of the sheds for sale at a respected retailer like Sheds.co.uk are of a high quality build and design, and come with a 10-year anti rot guarantee. However, it helps to be aware of the different cladding options available so that you can make an informed decision when it comes to choosing your new shed.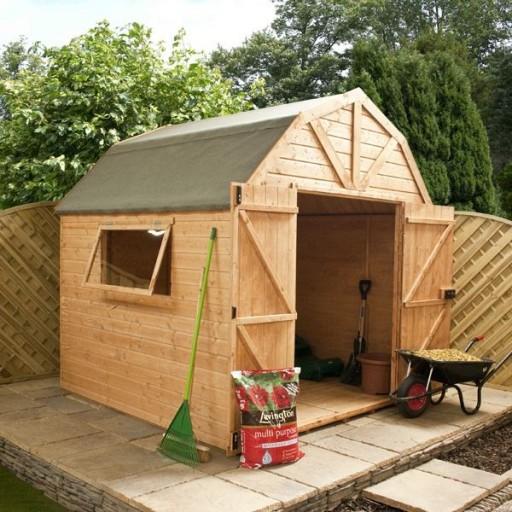 Overlap cladding sheds
A shed with this style cladding is made with horizontal panels that overlap each other and are nailed to vertical bearers. This is the traditional style of shed manufacture and it provides a perfectly stable and secure structure. Particularly suitable for smaller garden sheds and summer houses, overlap cladding makes for the simplest, and therefore the cheapest, type of shed.
Sheds with tongue and groove cladding
In this style of cladding the panels actually interlock in much the same way as laminate floorboards. The result is a strengthened structure that offers greater protection against the elements and reduced risk of water infiltration. Consequently, tongue and groove sheds are less likely to suffer distortion over time. The panels are more intricately designed than overlap cladding panels, and more work is involved in the construction of the shed, which means that tongue and groove sheds are a little more expensive.
Shiplap cladding sheds
Shiplap is very similar to tongue and groove except that there is the addition of a small lip between each panel that acts as a further barrier against the infiltration of rainwater. As a result, of the three main options, this style of cladding offers the most protection against the elements, and there is the least chance of the wood becoming swollen or rotten. Naturally, shiplap cladding is the most expensive style.
If you do decide that cheap sheds are more suitable for your needs, don't worry: all of these things are relative and wooden garden sheds with overlap cladding from Sheds.co.uk will still provide you with many years of secure storage.