Zaletti (Cornmeal Cookies)
excerpted from The Basic Art of Italian Cooking: DaVinci Style
1 cup+ 1 tablespoon(250 gr) cornflour
1 cup + 1 tablespoon (250 gr) flour
4 eggs
1 cup (200 gr) butter
½ cup (100 gr) raisins (soaked in warm water for 10 minutes,then drained)
zest of 1 lemon
1 tsp vanilla
2 tsps baking powder
pinch of salt
powdered sugar for dusting on top
Beat eggs with sugar till creamy, add in eggs one at a time, beating after each addition, then add in vanilla. In a separate bowl whisk together flour, cornmeal,salt, baking powder. Mix ,a little at a time, dry ingredients into egg mixture until blended well. Add in raisins.
Form dough into large square and cover in plastic,refrigerate until easy to handle (about 2 hours).
Remove from refrigerator, cur dough into two and form each piece into a long cylinder. By rolling on a floured surface. Wrap in plastic and freeze till ready to bake,
Cut cookies into ¼ inch slices (.75 cm),
Cover cookie sheet with parchment paper. Place cookies on sheet and leave space between each., Bake in preheated oven of 325F (170C). for 10-12 minutes till lightly golden on top. Remove from oven and let cookies cool before serving.
Listen to The Maria Liberati Show for more recipes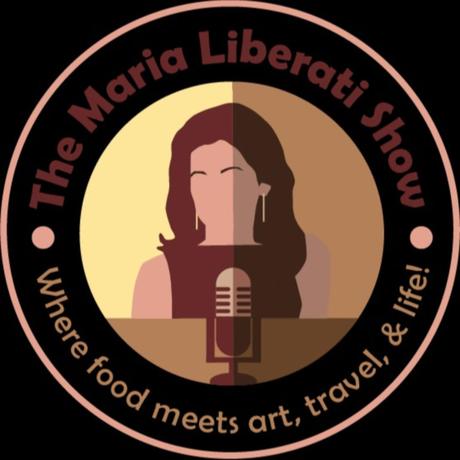 The Maria Liberati ShowGourmand World Award winning author/Celebrity Chef Maria Liberati intersects where food meets art, travel and life! Join Maria as she interviews fascinating guests in food, wine, culture, art , literature. Guests let us in to their food world and answer the question "What does food mean to you" and share the special connection food has in their life. Maria has a talent for creating common ground for people from all walks of life and many varied talents through one common denominator-food. Discover what food means to you, your life ,your history, your persona. Support this podcast: <a href="https://anchor.fm/maria-liberati/support" rel="payment">https://anchor.fm/maria-liberati/support</a>
Podcast Subscription Menu
by
maria liberati
"Diners, Drive-Ins and Dives" creator David Paige joins us to talk USA State Fair staples and history. Follow that up with Chocolate Coffee Brownies and it'll feel like summer no matter when you listen! 
Enter, "The Maria Liberati Show," based on her travels, as well as her Gourmand World Award-winning book series, "The Basic Art of Italian Cooking," and "The Basic Art of…" Find out more on https://www.marialiberati.com
—–
Intro music: "A Quick Coffee" by Borrtex – available via Creative Commons Attribution-ShareAlike 3.0 https://creativecommons.org/licenses/by-sa/3.0/us/
Outro music: "First Day of Spring" by David Hilowitz – available via Creative Commons Attribution-ShareAlike 3.0 https://creativecommons.org/licenses/by-sa/3.0/us/
—
Send in a voice message: https://anchor.fm/maria-liberati/message
Support this podcast: https://anchor.fm/maria-liberati/support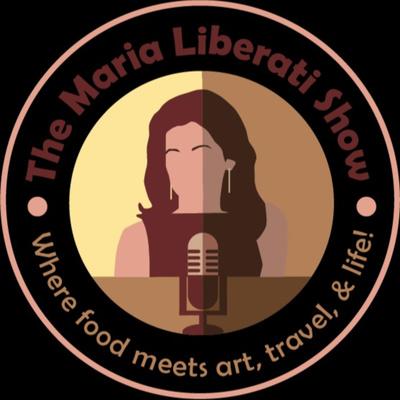 Search Episodes
Secrets of the State Fair and Chocolate Coffee Brownies September 1, 2021 maria liberati To Be or Not To Be: Who was the real Shakespeare? And a real Sicilian Cannoli August 26, 2021 maria liberati Ratatouille and so Much More! August 18, 2021 maria liberati How To Quench Your Thirst This Summer! August 12, 2021 maria liberati How to Celebrate August with Fajitas, Cornmeal Cookies and Books! August 5, 2021 maria liberati When Life Gives You Lemons… Make Pesto! July 29, 2021 maria liberati America's Funniest Mayor and Local Cuisine July 22, 2021 maria liberati Tis the Season for Blueberries and Drive-Ins! July 14, 2021 maria liberati Chef's Secrets for Cold Pasta Salads and Food Culture July 9, 2021 maria liberati How to Make Your New Favorite Breakfast July 1, 2021 maria liberati
Search Results placeholder