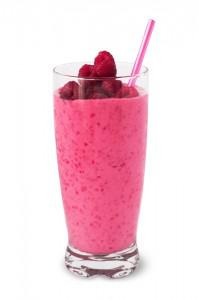 So, Operation Fit and Fabulous is in full swing and I'm feeling positive. So far, I have body brushed daily, drank what felt like my body weight in water and hit the gym three times a week (well almost).
My next mission? Eat Five a Day Every Day
Weaknesses: Cheesecake, Chocolate Cake, Victoria Sponge, Cupcakes,Fondant Fancies!
To say that I have a bit of a sweet tooth would be a GIANT understatement, give me a wedge of chocolate cake over fruit and vegetables any day. Unfortunately, the five a day rule does not apply to cake, chocolate and sweets and for this reason, I am already predicting a major Operation Fit and Fabulous FAIL!
Here are a few tips on fitting in your five a day:
1) Home Delivery-Wandering down the heavenly confectionery isle is one way to crave anything but your five portions of fruit and veg. I have found that ordering my food shopping online has removed this temptation and has made making healthy dining decisions a doddle.
2) Diet Buddy-Want to slim down and tone up before Christmas? You don't have to go it alone. Embarking on Operation Fit and Fabulous with a friend can provide a network of support that can help to motivate you when all you want to do is fill your face with fondant fancies.
3) Food Diary-Noting down everything that you consume on a daily basis can be a very rewarding process even if it is a little terrifying. There are benefits to this task and you will not only be more aware of your eating habits but it will encourage you to be good.
NOTE:Do not lie to the food diary; you are only lying to yourself.
Don't forget to pop over to http://beachbumbeautyblog.com, meet the founder of Operation Fit and Fabulous and see how the other girls are getting on. Join in the Twitter banter by using the #operationfitandfabulous in your tweets and you can also leave your own comments here about your Fit and Fabulous experience.
Wishing all of the Operation Fit and Fabulous ladies the best of luck! X.x.x