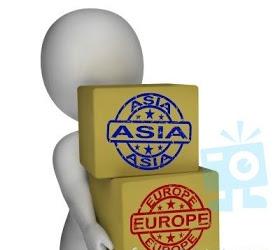 One of the foremost panic individuals who intend to get into the import business face is that of fraudsters who portray themselves as international suppliers or companies. This is no surprise as the rate at which scamming schemes are now being devised to exploit well-meaning business individuals is getting alarming.
On Alibaba, for instance, I have heard of a number of individuals who have complained about fraudulent companies with whom they have transacted business with and gotten defrauded at the end of the day. At the same time however, there are some customers who have testimonies about transacting business with companies listed on Alibaba; so it is a critical choice to choose the category you wish to register an experience with.
This is a particular challenge to persons who have little or no idea about the business of importing. Thank goodness you are here now, hopefully you would get sufficiently vital information to overcome that fear and move on with your intended business.
The following considerations and steps are strongly recommended to be met in order to avoid being scammed when importing foreign products.

1. Research about the Company
It is important that aside from the company's name, you should go through any profile pertaining to the company you can possibly access; from business type (if it is a manufacturing, trading company etc.), management records and certificates, the legal representative, registered capital, and even registered address.
Go on to ask the company you want to import from to give you a number of references that they have transacted business with and upon receiving names of such companies, promptly verify by contacting such companies, as well as scratch out all the possible information you can obtain from the reference companies concerning the company you intend to do business with.
So, it's all about the internet presence they have; check out their website to know how voluminous their dealings are; then check their phone and fax numbers. Check out for complaints or commendations and feedbacks.
2. Keep Away from the Policy of Advance Payments
Avoid companies that emphasize on massive advance payments as well as utilize bank transfers in carrying out transactions. For credibility and safety, it is advisable to adopt payment methods that are professional, especially if it is the first time you would be transacting business with the given company.
One such professional service is the Letter of Credit, and another is a credible Escrow service. This does not remove the possibilities of a fraudulent escrow service; however, note always that Letters of Credit are never sold.
3.Request for Sample
This is a necessary process before you place an order for goods to be imported. The use of the sample requested is for the purpose of verifying the degree of quality possessed by the products, as well as check if they tally with what you really wish to import.
Do not forget that you would pay for the sample, though at a lesser price when compared to conventional import costs. This approach can hardly be overemphasized in terms of the extent to which it can save you costs that would have befallen you either through scam or slim quality.
4. Have a Third Party
However, if you do not want to incur the cost of traveling, you could pay for the services of a third party to visit the company at their location which you should have verified initially for authenticity.
5. .There are No Platter of Gold
It is often said that "if it sounds too good to be true, then it indeed probably is". The message should have been conveyed, however, just for the sake of emphasis, never take the bait of extremely low prices compared to usual market prices; raise your gage of suspicion.
You should know also that the fact a company says or is listed as a gold or platinum supplier does not imply a 100% guarantee of trust. Extra measures should cleverly be taken to verify such claims, and one very intelligent step is to look up such business in the archives of the local Chamber of commerce.

6. Do Not Be Ignorant of Scams
Utilize resources that are free such as Internet Crime Complaint center, econsumer.gov, International Financial Scams; they would help you get more knowledgeable about scams and other fraudulent schemes that go on in the internet or more precisely in the business of avoiding them. More knowledge about these schemes gives you more grounds to avoid them and be safe.
It is of a cautionary note to that you take the necessary precautions before diving into the trade of importing products from outside country. Follow the appropriate steps against scams and have yourself a happy importing experience.