By

Adeyemi Adisa

- March, 23rd 2014
Post Highlights
*Why business should listen to social media customers
*Social media customers, engagements and relationship
*Social media customers, brand, patronage and trust
*How to gain from listening to social media customers
---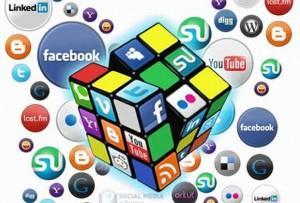 I
s your business actively benefiting from your social media customers? Are you getting enough from your business social media marketing efforts and investments? Are you generating revenue for your business through social media marketing campaigns?
It seems that everyone has now realised how important social media is, especially, when it comes to internet marketing and online business. But is your business making enough returns from social media investments?
From small businesses to big brands, social media has become an integral part of marketing strategies of most successful businesses. And to add to all its benefits, social media marketing is much cheaper than traditional advertising.
Social media customers and brand engagements
Nowadays, if you are running a business and it's not on any of the social media platforms, then it means your business is missing out of the opportunity to reach millions of potential customers globally.
People just have to be able to find your business on social media. If people can't find your business on social media, it means you are giving your rivals opportunity to outperform your business.
The ability of Social Media Marketing for improving customer engagement and relation is enormous. So many studies have shown
Good read: Top 3 Social Media Marketing Tips For Small Businesses
Engaging and listening to social media customers
The facts that brands are more engaged with their customers through social media than any other means have been revealed by some studies into the benefits of social media to businesses.
Using social media to engage and improve customer relation will undoubtedly help drive real business results which can include reducing the cost of support, improving customer satisfaction, building brand loyalty, and driving revenue.
For business owners to get real and quantifiable social media marketing ROI, there is the need to make sure that they listen to their customers.
When consumers connect with brands on social media sites such as Facebook, they usually want to be heard, and a business owner, always listen and make your customers feel appreciated.
Social media customers, brand, patronage and trust
You will all agree with me that customers are as important as the business itself because without them, there is no business.
Customers usually based their patronage on trust; trust that what you are selling to them is good, trust that you are charging them the right amount and all other sort of trusts.
Another important trust is about hearing them out. When your customers are in dare need of helps, they trusted you to give them the best of solutions available to solve their problems. This is why trust is very important as it solidifies the relationship between a business and its customers.
If your customers trust you, they will be happily doing business with you. The moments your customers discover that there is a problem of trust in the products or services you are offering, then they will take their patronage to somewhere else.
How to gain from listening to social media customers
Social media is a game changer when it comes to business marketing. It has changed and simplified the ways businesses reach out to their customers and generate sales.
Maximising social media efforts

As good as social media is for business marketing, you can only maximise your business use of social media and gain from it when you listen to your social media customers.

What this implies is that your business should always be there to offer helps, supports, advices as well as to respond to complains.

When customers express dissatisfaction or annoyance about something, you should try to make them feel heard out by contacting them and apologize. You can even incentivise them by offering vouchers as a way of saying sorry to them.

Social mention

Social mention help businesses reach more potential customers on social media. Also, when people tweet about your brand or product, they sometimes expect to hear from you.

So what will it take for you to send a "thank you" tweet to somebody that have just tweeted about your business? I have tweeted about some big brands in the past, and the responses from them have really been encouraging.
Conclusively on listening to social media customers
Listening to what your customers have to say about your brand is a fundamental component of getting to social media marketing ROI because it'll allow you to identify and develop relationships.
If you want to ensure that your social media marketing activities actually work for you, don't let your customers down. Any customer that tweets about your brands will surely be happy to hear from you after tweeting about your brands.