America's national debt is now fast approaching $17 TRILLION. Earlier this month, the White House even canceled public tours as a result of the recent budget sequester, citing Secret Service staffing costs.
Despite that, the POS continues to spend precious taxpayer dollars, flagrantly and wastefully.
Three days ago, Breitbart.com got a tip that the Obama girls, Sasha and Malia, are quietly spending their spring break at the Atlantis resort (pic below) on Paradise Island in the Bahamas — information that was not publicly announced or reported.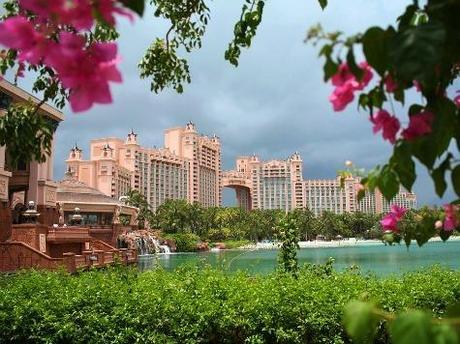 Both the White House and the Atlantis resort declined to confirm the report or comment, but another guest provided a photograph of Sasha and Malia at the resort. Social media, including Twitter and Facebook, have also carried reports of the First Daughters' presence at Atlantis. One person who is at the resort wrote: "Rumor confirmed: friends saw the first daughters with a gaggle of friends being escorted to the held elevator."
Secret Service spokesman Bryan Leary declined to answer when Breitbart News asked him for details on the cost of the trip and how many Secret Service agents or other resources are assigned to this trip, instead saying the agency would not confirm or deny trip details for anyone under its protection, including Sasha and Malia.
It is unclear if First Lady of Snot Michelle Obama is also at the resort, or if she is planning to join her daughters there.
Below are two pictures of the girls in the Bahamas from Examiner.com: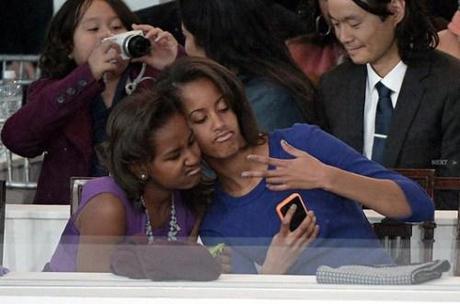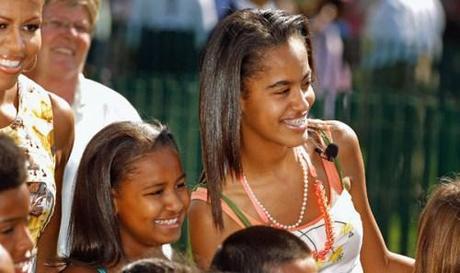 According to the nonpartisan citizen watchdog group Judicial Watch, Malia Obama's trip to Mexico last spring break, during which she was apparently accompanied by Secret Service protection, cost taxpayers $115,500.87. Sasha did not accompany Malia on that trip.
Per Judicial Watch, specific details for Malia's 2012 Mexico trip include:
Ground transportation: $23,964.81

Lodging: $21,682.92

Airfare: $47,767.34

"Vouchers": $21,636.14 (not itemized)

Support Charges: $449.66 (travel for one from Mexico City to Oaxaca, not itemized)
Now Judicial Watch wants to know how much Malia and Sasha's 2013 spring break in the Bahamas is costing taxpayers.
Matthew Boyle reports for Breitbart.com, March 26, 2013, that Judicial Watch has filed a Freedom of Information Act (FOIA) request of the Obama administration for expense details on first daughters Sasha's and Malia's spring break vacation.
Judicial Watch's president Tom Fitton told Breitbart News, "The Obamas' unnecessary personal luxury travel is an abuse of office in this age of sequester, unemployment, and out-of-control government debt. Taxpayers are right to wonder why the Obamas repeatedly take personal trips with seemingly little regard for the resulting drain on precious tax dollars."
The administration legally has 30 days to respond to Judicial Watch's FOIA request, but the POS has broken that rule in the past. Judicial Watch filed its FOIA request for records on Malia's Mexico trip in early April 2012, but the administration stalled on providing the documents until after the election. Judicial Watch ultimately filed a lawsuit to force the administration to release those documents.
H/t FOTM's joworth.
~Eowyn