Interestingly enough, the average number of homes a buyer sees before choosing one to buy and the number of showings a home has before coming to an agreement to sell are about the same... about 20-25 from what I have been seeing in our market.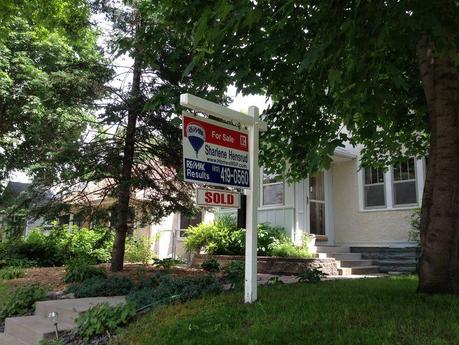 How long that takes can vary greatly. In our current market with a shortage of listings a property can get that many showings in a matter of days and buyers can wait a long time to see that many homes that truly 'fit'.
Properties that take more showings than that usually have buyer objections relating to location, condition or amenities/floor plan. Objections can usually be overcome by price, but some sellers are content to wait for a buyer willing to pay the price they want or need even if it takes a long time.
Especially with a shortage of homes for sale, buyers often look at homes that 'might' work even when they suspect it's not the right one just so they don't miss any potential properties. That can result in seeing many more homes than the average.
The more specific a buyer's needs and wants, the longer it can take to find the right home. We got an offer on a property this week where the buyers have been waiting and looking for 3 years to finally find the home that fits their needs!
It doesn't take that long for most buyers to find a home, but it isn't process that should be rushed... after all, most curent buyers are planning to stay in the home they buy for 10-20 years. Before making a decision, it is good to have seen a number of homes so you have a base for comparison. Looking online and going to open houses is where most buyers start, but as you get serious it's time to get inside homes beyond open houses... many of the best homes sell before having an open house.
Buyers usually know as soon as they enter the right home for them... they just feel it.  One of the top qualities I get as feedback from clients is patience. Hmmm... maybe that's why I have clients I have worked with for a long time...
Sharlene Hensrud, RE/MAX Results - Email - Twin Cities Buyer's Agent