This week's theme: SA's Best. We were given an array of local flavours to work with, and a rule that a part of the meal must be prepared on the braai.
A bonus of this competition (besides the free groceries, thanks PnP!) is experimenting with ingredients I've never used before. Like waterblommetjies. And then imagining ways to prepare it even though I have no idea of the flavor or best suitable technique. Amongst the contestants are some real live chefs and seasoned pros so 'proper technique' is daunting!
Creating new concoctions proves to be a challenge during the Ramadaan, since I can't taste anything and have to go with my gut. This is hard for me because I'm not a recipe-follower you see, I add and adjust according to taste and texture whenever I cook. So forgive me for all those times I couldn't give a decent recipe when asked, because I just didn't add up all those pinches and drops and drizzles and splashes. Why not cook at night when I can taste? Because the photos!
This was our list:
Ostrich sausage
Mielie meal
Chutney
Mixed dried fruit
Grape juice (actually it was wine, but I used this instead)
One ingredient may be omitted (I used all)
Three spices may be used
Three fresh ingredients may be used (I opted for sweet potatoes, coriander and a salad of mixed baby leaves)
The result of the above is a Dhania (coriander) and Apricot Burger, grilled on the braai, on a mielie meal bread roll. On top are waterblommetjie fritters spiced with cumin, which turned out better than I thought for something I threw together hoping it would work. Sweet potato chips and a chutney of spicy dried fruit for dipping on the side.
The idea of a burger sounded good to me, with a bit of crisp, sweet and spiciness on the plate.
You can see the full recipe details HERE, and don't forget to vote : )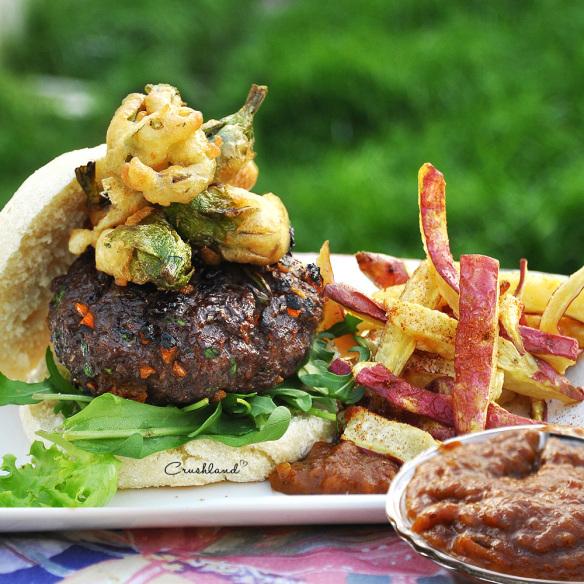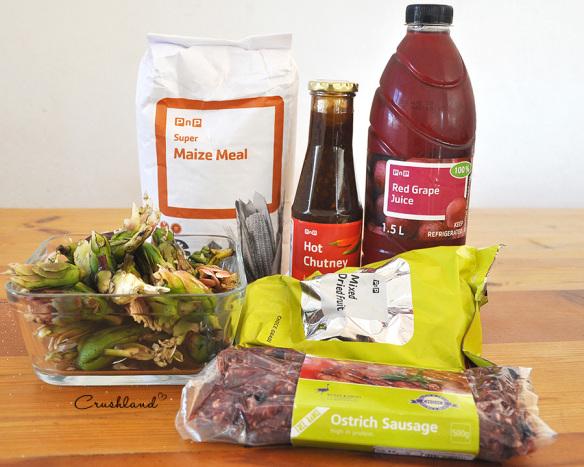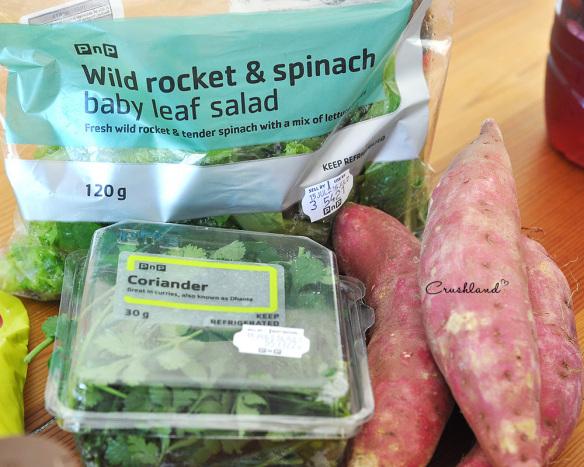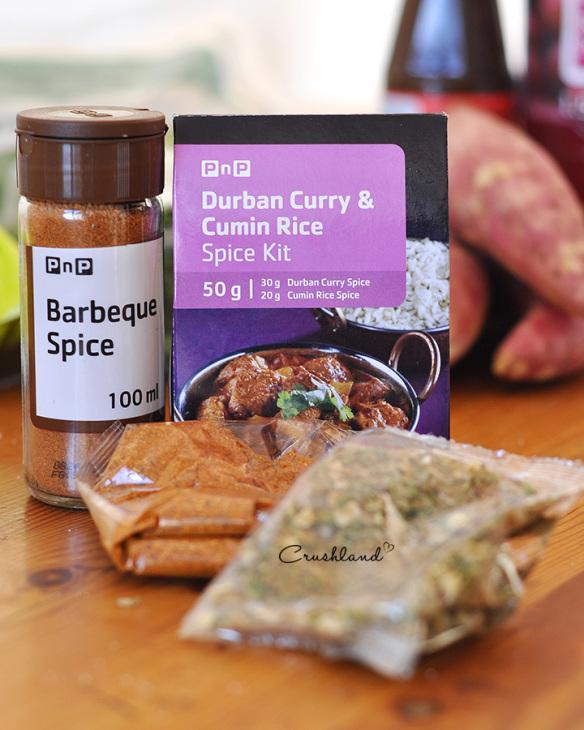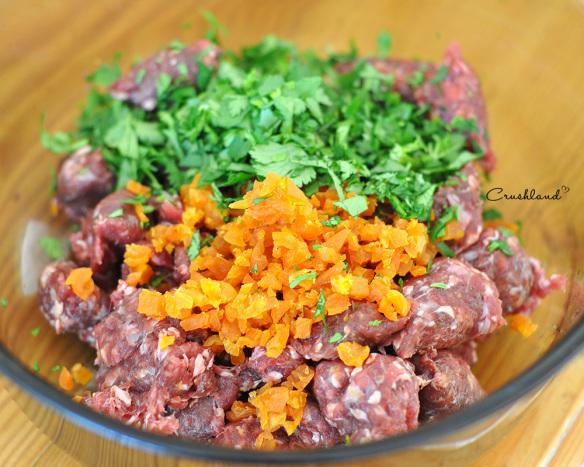 Squeeze the filling from the casing, add the apricots from the pack of dried fruit (finely chopped) and a handful of dhania (coriander).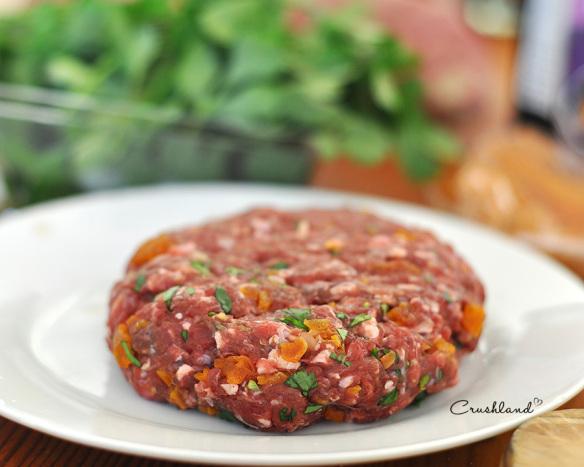 Roll into equal sized balls, and flatten to form patties.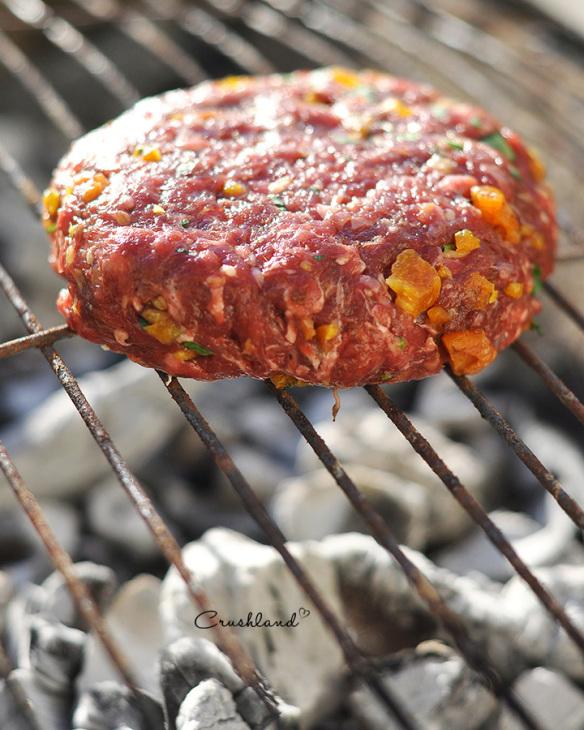 Braai over medium heat until ready. The apricot soften when cooked, giving pops of sweet sour flavor and isn't chewy.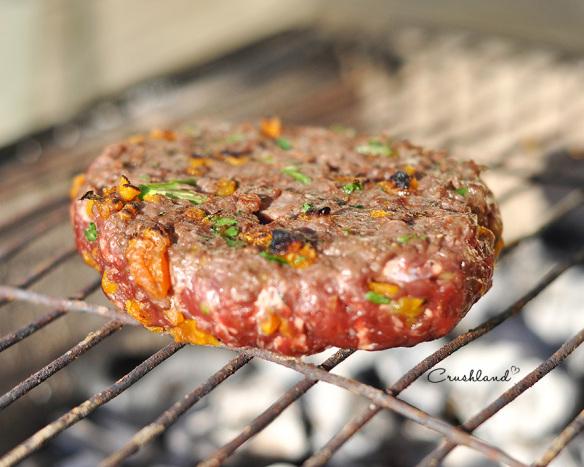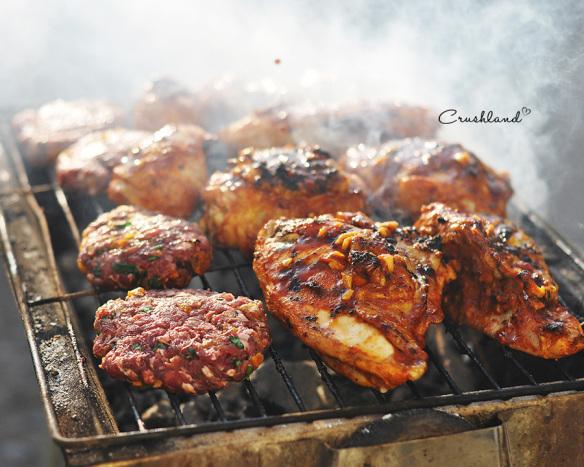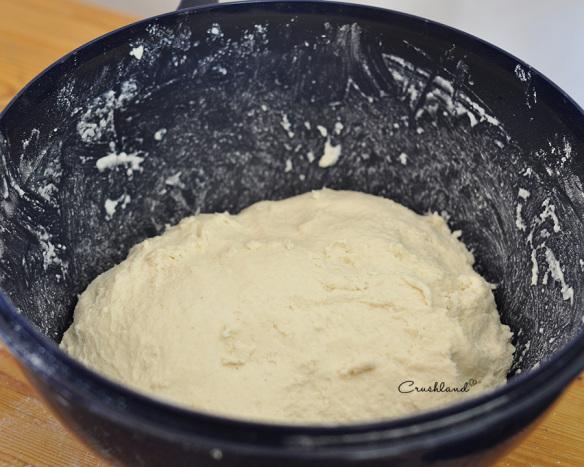 The mielie meal bread, before rising double its volume.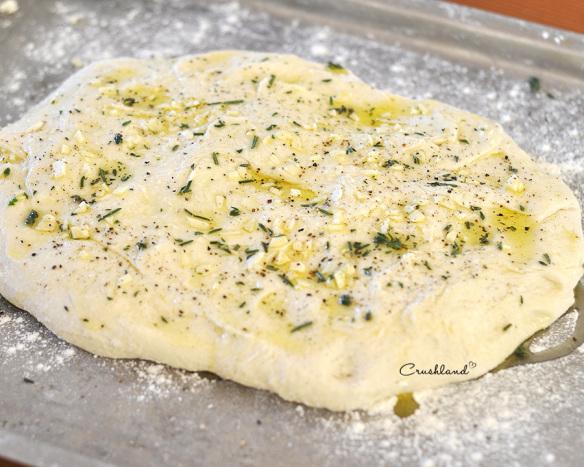 I made four rolls and with the rest made a flat bread onto which I massaged ground salt and pepper, olive oil, fresh garlic, rosemary and thyme.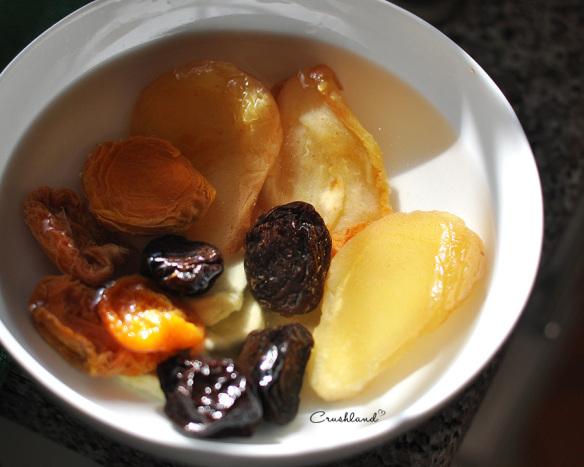 For the sauce, soak dried fruit in water for an hour.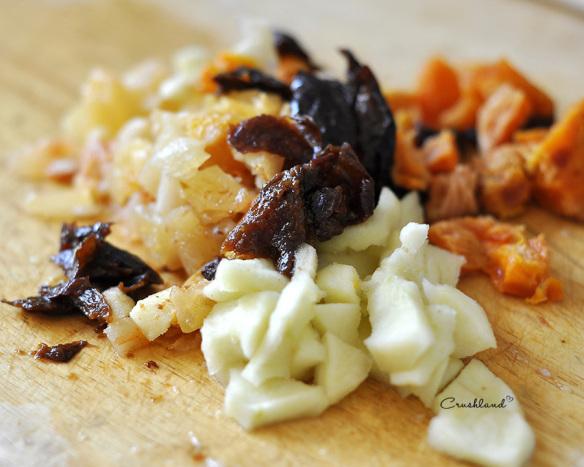 Chop up roughly, you should have about a packed cup or more of fruit.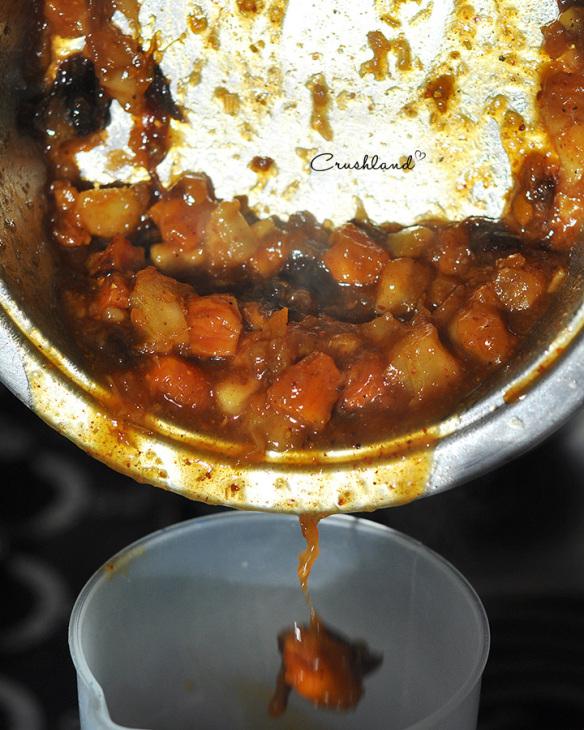 Add half a cup of spicy chutney, one cup of grape juice, 3 teaspoons Durban curry spice and boil until it looks like this.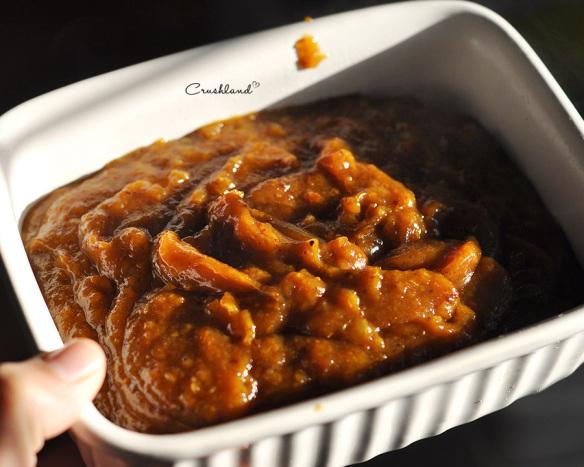 Blitz until smooth, or chunky if you prefer.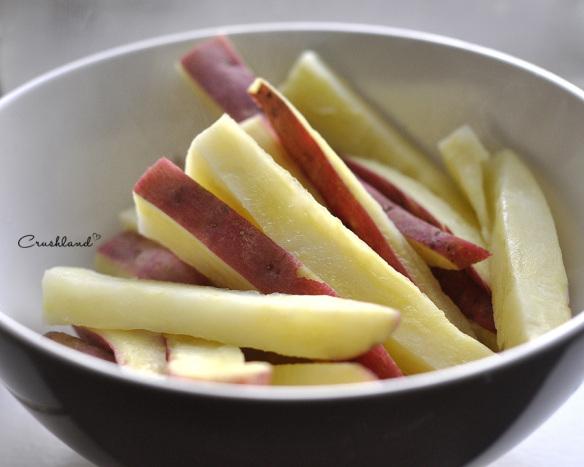 Sweet potato chips with the skin on.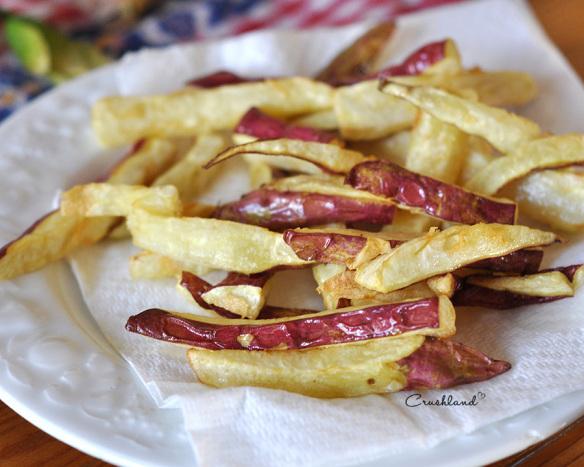 Serve with generous sprinkles of barbeque spice.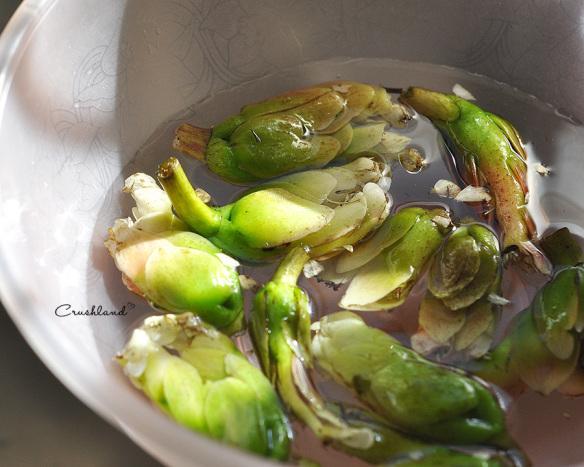 Soak the waterblommetjies in water to loosen any dirt inside the flowers, rinse, and steam in the microwave until tender but still firm. This will reduce frying time.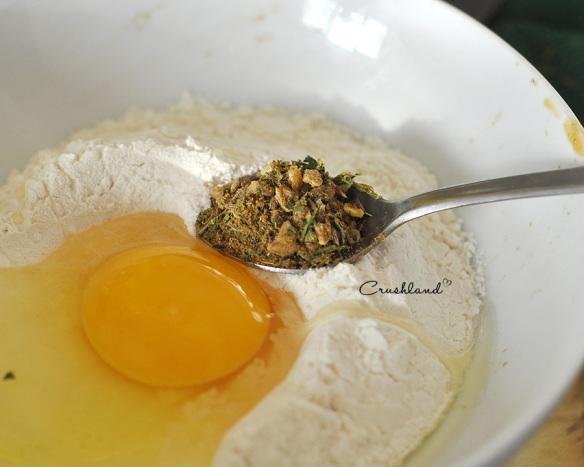 Add two teaspoons of the cumin spice mix to a pan with a dash of oil for the flavours to be released. Add to the self raising flour and egg mixture, add salt and milk to form a batter. Place on a dishcloth to dry.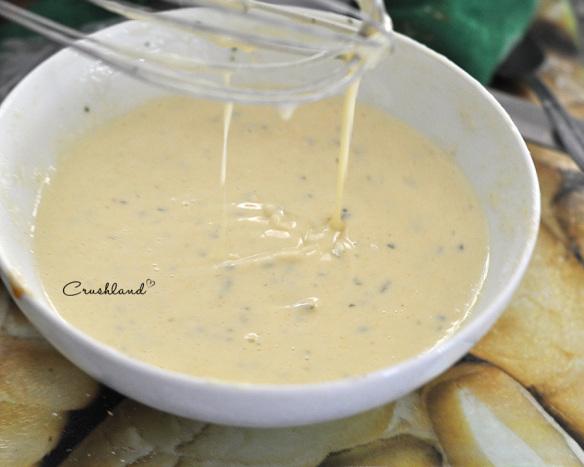 Hold the 'blommetjies at the stem and dip into the batter. Wait for the excess to drip off and deep fry on high heat for a few seconds until crisp and golden.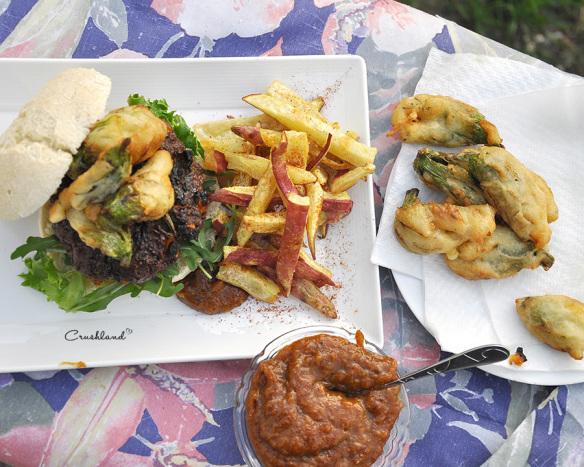 All the angle possibilities!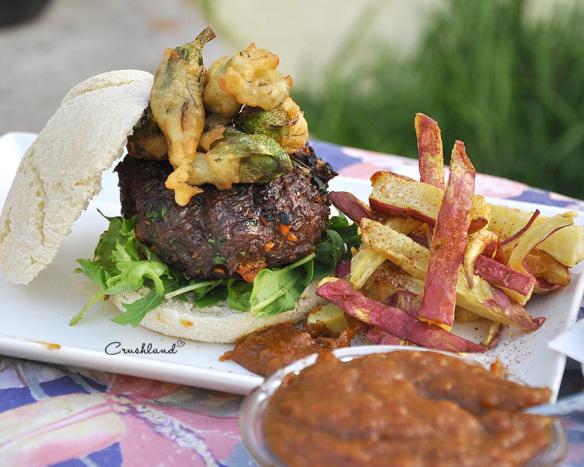 I saved the rest of the sauce to use as a spicy, fruity samoosa dip