By now I've read and written a lot about this year's Grand Prix Season Singapore, and by now, I've already realized that it's not just about the 2011 F1 SingTel Singapore Grand Prix. Rather, it's about experiencing the entirety of Singapore—that nation with a vibrant convergence of nature, art, culture, entertainment, lifestyle, and leisure. I've written here before that people coming into Singapore would not run out of things to do, and Grand Prix Season Singapore adds even more reasons to visit and "live louder than life!" Read more…

I made a small guide on how I, or you, will enjoy Singapore "The Lost Boy way" come the Grand Prix Season (You will have to forgive my basic PhotoShop knowhow, though.):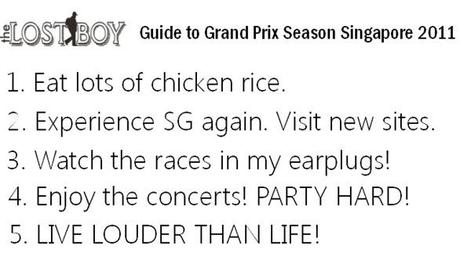 1. Eat lots of chicken rice.
In the past months, I've been craving for Singaporean food. Out of the blue, I just suddenly craved for Hainanese chicken rice (below), Singapore's national dish, then kaya toast and Horlicks followed. Indeed there are Singaporean-themed places here in Manila that I have even featured, but sitting at a hawker center on a busy day and dining while marveling at the breathtaking views of the Singapore skyline are experiences I'd love to do again. 

It's not just chicken rice that I miss. There's so much to eat in Singapore! I actually want to eat satay and char kway teow right now. And a cup of Horlicks sounds so good as I'm writing this.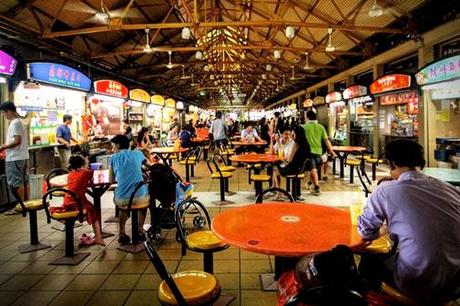 2. Experience Singapore again. Visit new sites.
The last time I went to Singapore was in July 2010, and we spent four days. But as I've written before, four days wasn't enough for me, as didn't get to see and experience all of Singapore. It's quite unfortunate, but I hope I would get the chance to experience this fascinating country on Grand Prix Season Singapore.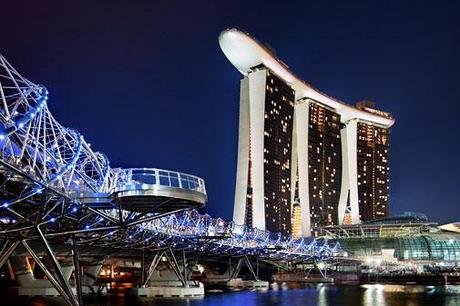 I want to visit Marina Bay Sands (above) again, since I've been reading and seeing that it is in full operation already unlike last year. I want to experience and see again the English colonial buildings, Islamic mosques, Chinatown, and Little India (below), which all speak of Singapore's multicultural past. I'm feeling quite artsy too, so I shall drop by at the Singapore Art Museum and the red dot design museum.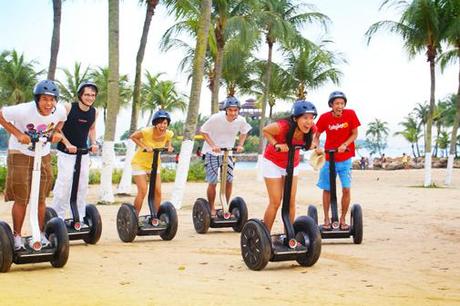 I regret not trying try the Night Safari and not visiting Jurong Bird Park and the Singapore Zoo. The last time I went, I wasn't able to see Songs of the Sea at Sentosa, and I wasn't able to  try their Segway Eco Adventure either. If I go, I'll make sure to do all these and more!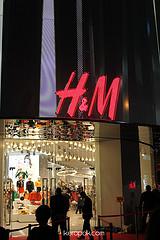 Finally, I'll DEFINITELY go shopping. The last time I went I prudently swore I won't shop. Four days later, my luggage was filled with Uniqlo shirts, Zara jeans, and a lot of new clothes. Shopping in Singapore, especially in Orchard Road (above), is so irresistible. Plus, discounts and privileges are ubiquitous this Grand Prix Season Singapore, so shoppers will be in for a treat.
By the way, I was browsing the YourSingapore-Philippines Facebook page, and I noticed a specific post that made me spaz in delight: H&M (left) has now opened in Orchard Building at Grange Road, right in time for the Grand Prix Season Singapore! That made me even more excited to go shopping! (Photo credit: keropok)
3. Watch the races in my earplugs
I haven't seen a Formula One race in my entire lifetime, and my knowledge about it is so limited. But blogging about it made me research about the history, teams, drivers, and down to the technical details of the Formula One and the SingTel Singapore Grand Prix. Now, I'm very, very excited that I might witness ultra fast cars with speeds of up to 300kph right in front of me. I've got my earplugs ready too, as the sound of F1 cars can get pretty loud!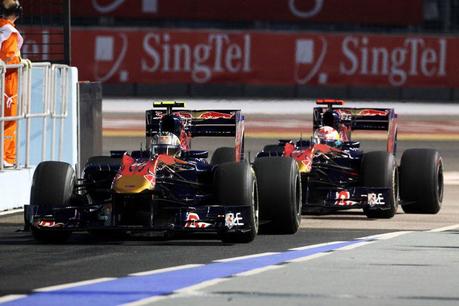 I've read that just last weekend, Sebastian Vettel of Red Bull Racing (above) has won the Italian Grand Prix, which is his eighth win out of 13 completed races. This also brings his team to the top spot with 451 points, followed at a distance by McLaren at 325 points. Some of his opponents have conceded the championship to him and are just battling for the second spot. However, it's quite interesting how Fernando Alonso has scooped the SingTel Singapore Grand Prix twice in 2008 and 2010. Thus, there could be a possibility that Alonso takes a Singapore win and give the Ferrari team a boost in the constructor standings.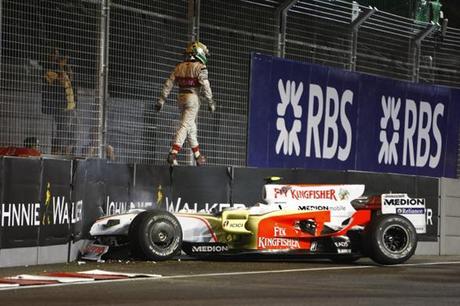 All the action will unfold at the Marina Bay Street Circuit (below), which showcases some of Singapore's modern and iconic landmarks. We'll see if Vettel takes home his first Singapore Grand Prix and continue his streak, or if Alonso proves that he is the master of Formula 1's only night race. I am so revved up!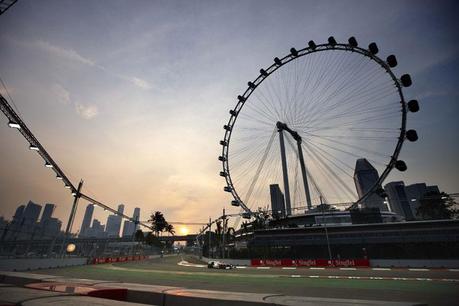 4. Enjoy the concerts! PARTY HARD!
Linkin Park (below), Shakira, and Charice—I got so hyped up when I found that those three names were going to be at the grand prix. I've always been a fan of Linkin Park and Shakira, even when I was younger, and I find Charice so talented and deserving of the international attention. I can't believe that I might be actually seeing them perform live with just one ticket on a big, big racing weekend.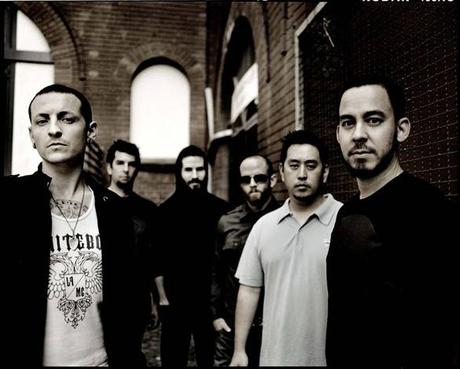 I've highlighted enough in my other posts that there are so many artists and groups that will be at the grand prix weekend. I'm excited to hear Shaggy's "boombastic" performance and be reminded of the '90s with his hits like Angel and It Wasn't Me. As much as I don't want to tell anyone, I'm also going to watch GD&TOP and Seungri perform. I'm not a K-pop fan, but I'd like to see why A LOT of people here in the Philippines are crazy about K-pop! Lastly, I would want to feel the festive vibe at the F1 Village with all the exciting roving acts.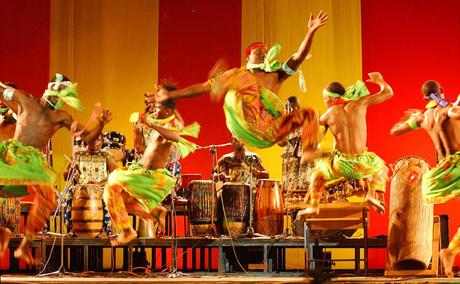 Meanwhile, I'm really saving up energy for the parties after the race. No kidding. I would never miss Benny Benassi, LMFAO, Ludacris, and Sander van Doorn spin and perform at Avalon at Large presents Go! for the world! I mean, ever since, I've been imitating that robotic voice on Benny Benassi's classic club hit, Satisfaction. Plus, I'm currently listening to LMFAO's Party Rock Anthem right now, and I'm restraining myself from dancing!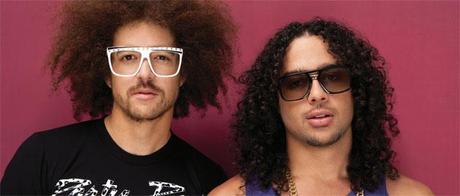 Several parties are lined up during the grand prix season, and I've already read and written about them in detail. My goal is to party as much as I could, as the Singapore nightlife scene is pretty much "louder than life," and it's made decibels louder for this grand prix season. I can't wait to party at the various events and get high with the music of international DJs!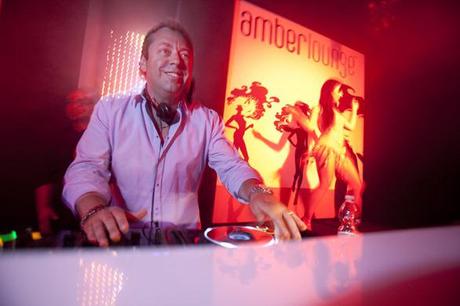 5. LIVE LOUDER THAN LIFE!
I'd like to believe that "living louder than life" this Grand Prix Season means experiencing Singapore in a whole new level of intensity. Everything is in superlatives in Singapore during the grand prix season—the fastest cars zooming as fast as 300kph, the biggest entertainment acts from around the world, and the loudest  parties shaking the entire Singapore in different dance floors. No wonder people from around the globe venture into Singapore for the grand prix. I can't wait to experience it myself and live louder than life!
Here are the highlights of last year's SingTel Singapore Gran Prix from Formula One:
Experiencing the 2011 Formula 1 SingTel Singapore Grand Prix is more convenient with Singapore Airlines. They have set up a special package that includes an economy Manila-Singapore round trip ticket via Singapore Airlines, 4D/3N hotel accommodations, a Formula One Zone 4 walkabout ticket, surcharges, and Philippine travel tax starting at 920 USD. You may get in touch with the SIA Tours Desk at  +63 2 756 8899 locals 7001 and 7002 or directly at +63 2 7535151 or 52 for bookings or more information. You may also email

[email protected]

.


To purchase your FORMULA ONE tickets, go to http://www.singaporegp.sg/ For Grand Prix Season Singapore packages, refer to http://www.singaporeair.com/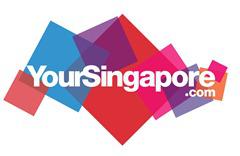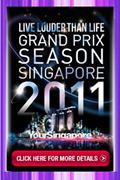 For more information about the Grand Prix Season Singapore, check out http://www.YourSingapore.com/ Know more about Grand Prix Season Singapore 2011 on Facebook through the badge above or this link.