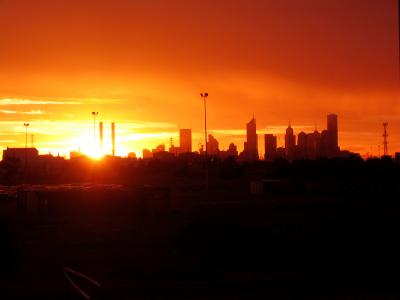 Before you shell out tens of thousands of dollars for solar panels, you'll definitely want to make sure that your home is a good candidate for this form of alternative energy and that it can provide you with the benefits you crave. For most homeowners, the idea is to get off the grid, saving money on utility bills, while also conserving energy in a bid to do more for the environment, cutting back on the pollution and waste generated by power plants. And if it turns out that solar power is right for your home, you could end up recouping your up-front costs in a matter of years, and cutting your carbon footprint significantly in the process. But how can you tell if your house is a good candidate for solar energy? You will have to take a few things into consideration.
The first thing you'll want to think about has very little to do with your home, but rather with what is outside of it. In order for your house to be a good candidate for solar energy you need to have an environment that adequately supports such a system. Solar panels can only provide the power you need for your home insomuch as they are exposed to sunlight. This requires that you live in a climate that enjoys sunlight the majority of the time; otherwise you'll still find yourself beholden to the power provider in your area. While you can certainly have an extensive setup for battery storage, it won't do you any good if the sun disappears several months out of the year. Of course, you might consider installing a solar array as part of an overall alternative energy system that also includes wind, water, or geothermal options, but this could get very expensive very quickly.
That said, if you happen to live in a predominately sunny clime, there's no real reason why shouldn't at least consider the benefits of solar power. You will have to address your home, however, to see if it is a good candidate in and of itself. First you have to find space for solar panels. Generally speaking, this means installing an array on the roof or in your yard, but there are a couple of caveats. While rooftop panels are generally a more appealing idea, you'll have to make sure that at least one side of your roof gets good exposure, not only throughout the day, but throughout the year. The same is true of placing panels in your yard. If they're not getting adequate sunlight you won't have the power you need to run your household. While you could install a system that is controlled by computer in order to adjust the panels for optimum exposure, this setup could be a lot more expensive.
You also need to make sure that your current electrical system is compatible with solar panels. Older homes may need an upgrade, for example, although you might be able to save some money with a go-between of some sort that makes sure your system doesn't get overloaded. You're not quite done yet, though. One final consideration is your HOA. If you operate under the umbrella of a homeowners association you need to be aware that there could be restrictions on this type of addition to your home, especially if panels are visible to neighbors or the street. While your average upgrades to deal with space issues, cosmetic eyesores, or heat and humidity in the home won't likely meet with reprisals from an HOA, you'll find that anything you do outside the home could come under scrutiny. So before you move ahead with your solar installation, make sure to check in with your HOA.