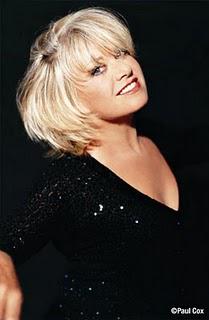 In 1964, 16-year-old Elaine Bickerstaff auditioned for her first professional musical straight from drama school, and she didn't get the part.
Her teacher was so sure that Elaine was right for the show--"The Roar of the Greasepaint-The Smell of the Crowd," on its pre-Broadway British tour--that she urged a name change and a stealthy second audition.
Desperate for a marquee-worthy name, Elaine leafed through the telephone book. She decided that the pages themselves were more interesting than any name printed on them, added the "i" for extra flair, and an unrecognized Elaine Paige was cast in the show.
Paige has sung onstage for a living ever since and is currently appearing in the star-studded Kennedy Center revival of "Follies" in Washington, D.C. She made her West End debut in "Hair" in 1968. In 1972, she was in the chorus of Tim Rice and Andrew Lloyd Webber's "Jesus Christ Superstar" and became a star as the pair's "Evita" in 1978. She introduced "Memory" in Lloyd Webber's "Cats" and has been the first lady of British musical theater to this day.
[More here.]
PLUS: Andrew Lloyd Webber--"She has a 'belt' voice in areas where no self-respecting angel will ever dare to tread and she has the heart to use this God-given voice in a way that imbues it with true emotion." Here's the best of that voice, belted out or otherwise.