We all doubt ourselves.
We all want to make a name for ourselves.
But sometimes the doubt gets in the way and we feel the need to disguise ourselves. To mask who we really are in order to conform to what we believe others want.
We Need To Stop This
Why is there a need to be accepted by others? Is this what society teaches us? Unless we adapt to our surroundings we will become and outsider.
Why don't we say the hell with society and just BE?
Because most of us are afraid of not be accepted and that is important to us.
I'll Confess, I'm Guilty of This
If you think about it, you might be as well. For the past couple of years, since I began My Girly Parts, I have battled with being ME. Those who follow MGP know that I am blunt and talk about topics that some are afraid to touch, especially on the world-wide-web.
There have been times that I've toned down my material for fear of offending my current and future audience. I've completed posts only to delete them later. Why?
The Birth of another Site
Welcome in Just Like A Fine Wine, the new site that would not dare to publish offensive material. Can you believe I created an entire new site for (1) so I could "pose" and not be myself, and (2) to escape my past? Is this not ludicrous?
How could I let the opinions of others justify me from writing what I want and what I believe in?
Why would I want to escape from my past that is written and published on a fabulous site?
My Methods of Madness Confuse Even Me
But no longer. I have published post after post about being ourselves and not becoming an imposter. I have published posts about writing for our loyal readers who have helped me build this wonderful Community. I have published posts about not trying to keep up with the "popular ones" and heeding my own advice!
And I failed miserably until I had an awakening moment last week. Although the happenings of the awakening were unappreciated it made me remember where I came from and what the intention, the mission of My Girly Parts is.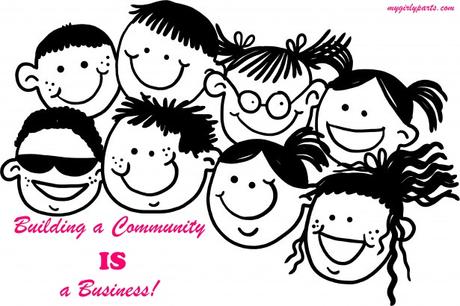 To Build A Community of Wonderful People who Appreciate Me for Me and Who aren't Afraid to be Themselves in return.
My Path has Been Clearly Paved for Me
I'm excited about where I have been and what I have yet to accomplish. With my loyal readers, friends, and Community by my side, there is nothing that I cannot achieve.
From the bottom of my heart, thank you for your continued support. I am forever grateful!
Now let's get back to business!
Building a Community IS a Business! #MyGirlyParts
Over To You
How many times have you hidden your true identity only to impress those who truly don't appreciate you?
I don't mean by hiding your face behind a cartoon character because, in essence, isn't that your brand?
I don't mean by hiding your face with a mask or not showing your true identity on your site at all.
I'm talking about the material you publish.
How many times have you held back for fear of offended an audience that doesn't appreciate you for who you are?