Post Highlights
*How businesses can get into their customer minds
*Your business, customer minds and sales
*Building credibility and customers loyalty
*How to gain customers patronage in a competitive market
---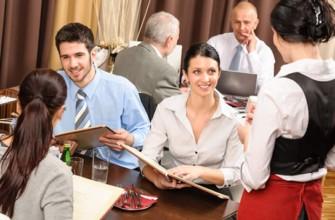 How will you get into your customer minds? As a startup owner, it's imperative to always get into your customer minds; this is the only way to understand them and offer what they want, which will in turn, generate some revenues for your business.
When it comes to running or managing a business, customers or consumers are very important, without which your business will stand no chance of surviving. Can your business do without customers? Can your business survive without people patronising it?
Customers are integral part of every successful business. You wouldn't just mess with them. This is why it's very important to get into their mind and offer what they need.
Your business, customer minds and sales
You wonder what your business will benefit from getting into the minds of your customers? Well, one thing is certain, it will enable you to understand your customers needs and their unspoken expectations. And this will subsequently help prevent you from wasting too much of your efforts unnecessarily trying to convince your customers.
Every startup owner should always put themselves in their customer's shoes. This is how you will probably be able to get answers to such questions as "why customers buy from you?" You will also be able to understand the rationale for making a purchasing decision, prepare your business to satisfy those needs discovered.
There is not rocket science about it; the more customers your business attracts, the more sales you will make and the more revenue you will generate. How much your business is able to generate as revenue is directly proportional to how many customers your business have. Remember, being satisfied as a customer is good for your business to make more sales and grow.
Getting to your customer minds
To be able to get into your customer minds, a great deal of observation, empathy, integrative thinking is required. You got to be able to connect the dots between seemingly unconnected circumstances and behavior to arrive at that special benefit your customer gets from your business.
As a business owner, if you want your customers to be satisfied, you will have to provide services that offer solutions to their needs. This is where your keen sense of observation and empathy will open your eyes to your business shortcomings and your customer expectations.
#1).
Build credibility, put yourself in their shoes
As a business, meeting your customer expectations is extremely important. When customers buy a new product, they do so in good faith, hoping that the product will work as expected. A satisfied customer will automatically become your brand ambassador. This is why credibility matters in business.
By putting yourself in your customer shoes, you will be able to have first-hand knowledge of their expectations. You will then be able to device means through which those expectations can be met by your business. You got to think like a designer because that can make a whole lot of difference in the way you develop your service, product, process and strategy.
Remember that people buy your products or services with the thought that there is an added benefit beyond the basic. It is these benefits that make a customer feel happy, secure, comfortable, or affluent when using a product or service. Whatever it is, find it by going into your customer's mind.