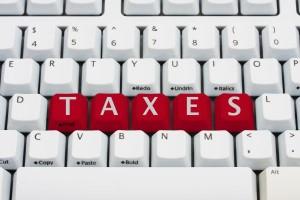 Do you know how to manage your tax for your personal finance? Many people in different countries pay their taxes to the government without enjoying any part of their taxes.
Depending on what one does, he/she can either be paying taxes to the state and themselves getting nothing in return.
Others can be paying taxes to the state and get more in return and others may even not pay taxes at all.
There are those individuals who take the advantages of the taxes and maximize their profits.
Are you a tax payer and don't know how you can manage your tax and use it to your benefit?
Not to worry here are some of the ways you can use the tax you pay and get maximum returns from it:
---
#1).
Be a beneficiary of the government incentives
In some countries, government offers a lot of incentives to its employees. Being part of the government employees, you will be assured of being one of the beneficiaries.
The government can reduce your tax brackets or give you some of the allowances that will compensate against the huge tax you pay monthly.
In some countries, government officials don't pay tax hence they benefit a lot.
---
#2).
Do something that will earn you more than the tax you pay
Do something that will earn you more than the tax you pay for each commodity you buy. Many people have indulged in income generating activities like business.
In business when you buy goods to sell you will pay tax for them. You will then sell them at a price higher than the buying price.
This means that you will get profit. Therefore from the tax you pay in buying your commodity, you make more money. When done on several items will get you a lot of money.
This is how business people get their money and they are very rich compared to those who depend on their salaries.
#3).
Import your products direct from the manufacturer
The huge amount of tax paid by the individuals is from the government/state. They tax you when they import a product from the producer and sell it to you.
To avoid the tax, be the one to import it from a producing country and save the taxes that you would have paid to the state.
You can use it to benefit you in other ways. Most people who apply this technique are those who want to buy a new vehicle. They import direct from those countries who manufacture motor vehicles.
 
---
#4).
Buy in bulk rather than in small quantities
When you buy in bulk, it will be taxed once. This will save a lot of money compared to taxing individual item.
For those who buy in bulk, they pay less amount of money since the large quantity they buy is taxed only once.
Instead of paying a lot of money for each item, you can save the tax by buying in bulk and use the extra money to do something else that is of beneficiary to you.
Those are some of the means through which you can use tax you pay to benefit you. If well managed, it can be of great benefit to you.
If you are not aware of the tax policy, you can just take the tax credits contact number and enquire more about how they tax and plan how to minimize the tax you pay for your own good.