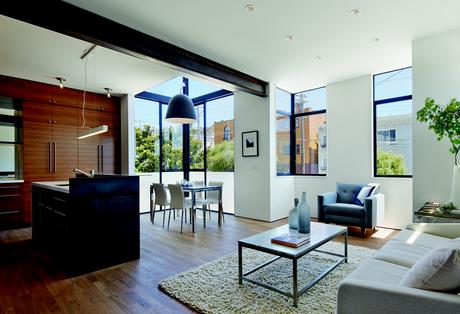 Principal Jim Zack had an idea when he first saw a small cottage in the Noe Valley neighborhood of San Francisco. The old cottage was situated on the far end of a 25-by-100 foot lot, and Zack knew the space would allow for two units.
Photo by Bruce Damonte.
Our readers were impressed by how architect Jim Zack created two matching properties, each about 1,325 square feet, that share an open courtyard and a unique collection of exterior materials.