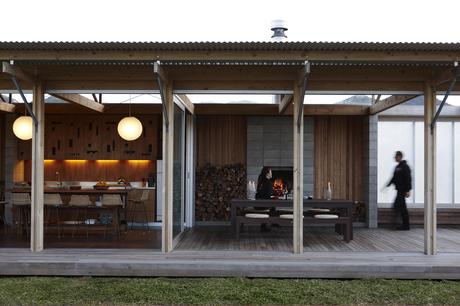 The bach features a series of moveable wall-sized glass panels and screens that define light, shade, and shelter, and are designed to make the most of the limitations of the surrounding plot. The central kitchen-dining-living space can be opened completely, or shut up tight in winter.
"One of the builders referred to it as the 'inside-out house'," says Herbst. "I thought that was quite fitting."
Our fans loved this modern version of the New Zealand "bach" house. The structure consists of two rectangular, cedar-clad pavilions of different lengths, connected by a walkway that is permeable to the elements.