Today I'm introducing another new feature to the site – hotel of the month. This is a great chance for me to highlight some of the best properties out there, across a range of budgets and destinations, and to provide you with a little more honeymoon inspiration (or, just a bit more honeymoon eye-candy).
This month's hotel has been chosen for The Honeymoon Project by the lovely people at Mr & Mrs Smith – when they sent over details about the Royal Davui Island Resort, I was absolutely bowled over. It's pricey, sure, but if you're traveling to the other side of the world for your honeymoon then you want to stay somewhere that's jaw-droppingly special, right? I love that it looks totally unstuffy – just the kind of unpretentious beach-chic I love.
Over to Mr & Mrs Smith: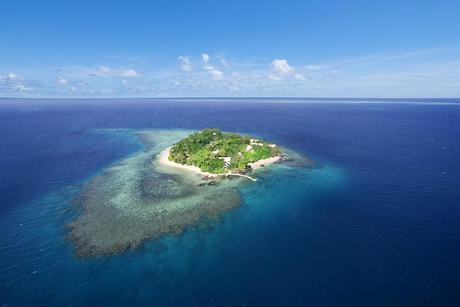 Royal Davui Island Resort
Fiji Islands, Fiji
Style Casual take on tropical
Setting Bijou island in Beqa Lagoon Rooms Fifteen suites If the button-cute private island, ivory-white shores and pure blue sea at casual, adults-only sanctuary Royal Davui Island Resort in Fiji don't knock your dive socks off, then the adrenaline-rush scuba action will. We love the laid-back pool scene, tree-entwined outdoor restaurant and hedonistic happy hour for cocktail sessions.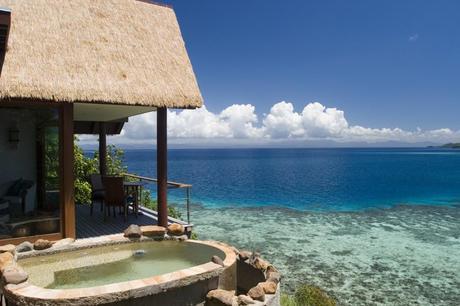 All vales are spacious, modern and embrace the outdoors, with Jacuzzi spa baths, louvred roofs, glass doors giving onto sun-decks, and plunge pools. For sunset sea views, opt for a seductive Premium Plunge Pool Villa on the west side of the island. Spa fiends may prefer the Island Pool Villas nearest the spa, best for access to the southern beach. For sensational 360° lagoon views and a generous outdoor dining deck, you can't beat the romantic Royal Davui Pool Suite.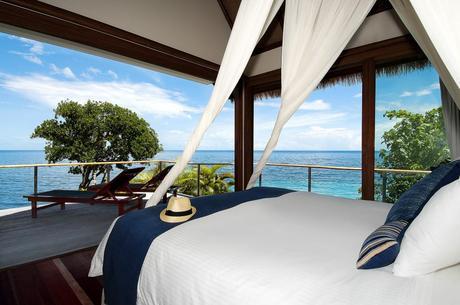 There's a small Pure Fiji spa here for pampering (try the Dilo Rescue Wrap if you get sunburned), but it's hard to tear yourself away from beach lounging and ocean ogling. Look out for the Davui Daily newsletter at turndown, which lists spa treats, the menu and tide times for the following day.
Photographs courtesy of Mr & Mrs Smith