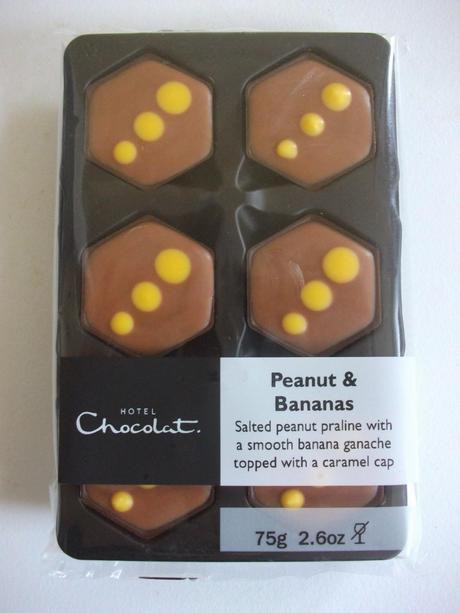 Whilst browsing Hotel Chocolat's Summer range recently I came across these new Peanut & Bananas pralines and thought they sounded quite novel. I'm always a sucker for banana flavoured chocolates as it's such an uncommon combination, although it does seem to be in vogue right now what with Cadbury launching the new "Banana Caramel Crisp" Marvellous Creations bar recently.
The pralines are described as "Banana ganache and salted peanut praline encased in a milk chocolate shell, decorated with naturally coloured white chocolate".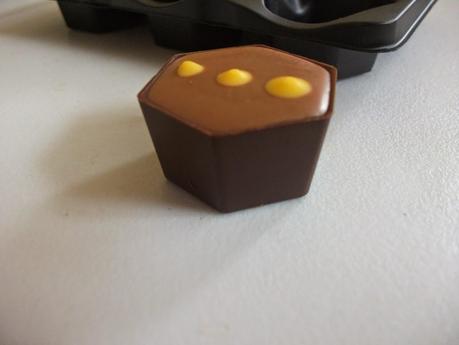 Cutting one in half revealed three layers: banana ganache, peanut praline and a caramel milk chocolate topping...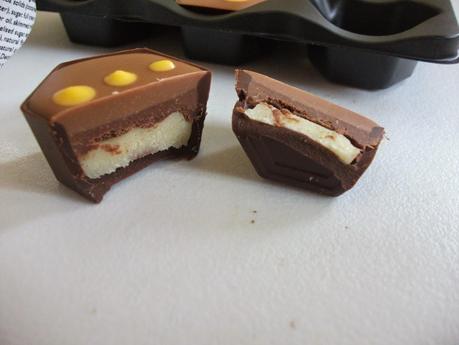 The pralines were very tasty indeed, the peanut layer had a lovely savoury, salty edge with the banana ganache balancing it out with a more subtle banana flavor. The chocolate layer on top seemed to be Hotel Chocolat's famous caramel-flavoured chocolate and rounded things off perfectly.
Overall, these pralines are another excellent addition to Hotel Chocolat's range and a must-try if you like banana or peanut chocolates!


RATING: 8 out of 10. 


Price: £3.85.
Suitable for vegetarians?: Yes.
Allergy Information: Contains milk, peanuts & soya. May contain traces of other nuts.
Nutrition (3 chocolates): 201 Calories, 14g Fat, 16g Carbs, 15g Sugar.