It's time for a new mini-series: Hot Air Balloon Rally. Two weekends a year, a hot air balloon rally is staged in Letchworth State Park [ca. an hour drive south of Rochester]. What is especially nice about this event is that it is free and spectators are allowed to wander about in the field where the balloons are being prepped for flight. This affords some wonderful photo-ops, as well as interactions with the participants. Today's posting shows some of the early stages in getting the balloons up and going.
   In the first stage, a deflated balloon is opened and stretched out fully on the ground. The balloons are quite long, and this shot shows only the top end.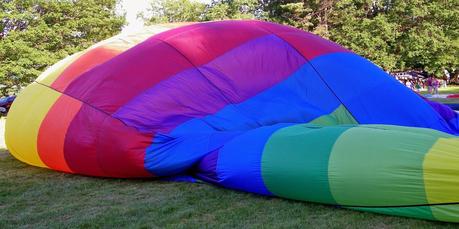 The process of inflation begins with powerful fans blowing air through the opening at the bottom.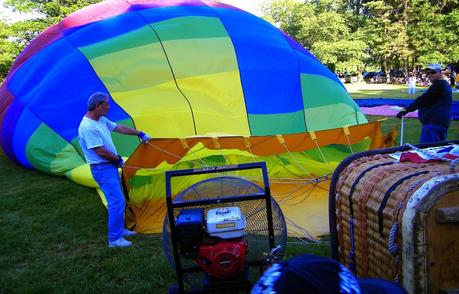 Once the balloon has inflated to a certain point, the next stage involves  the baskets and using the burners to blow in hot air.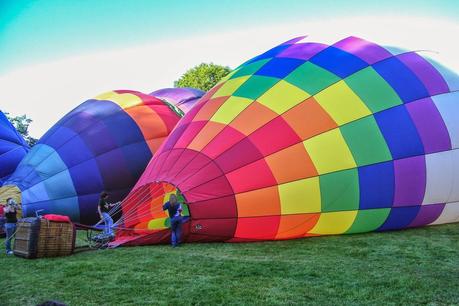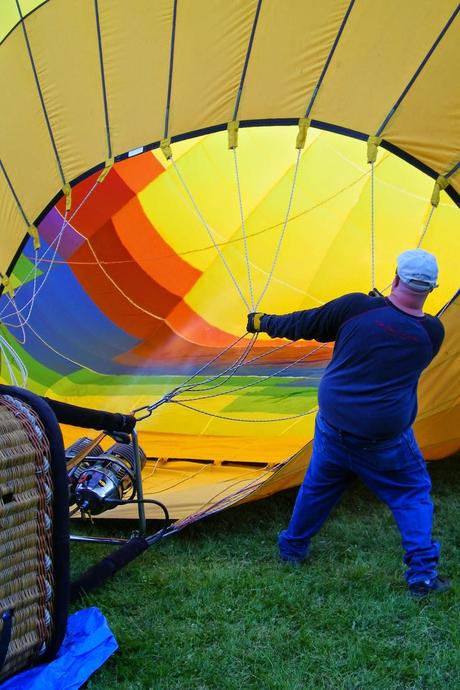 Gradually, the balloon fills and begins to assume a vertical position.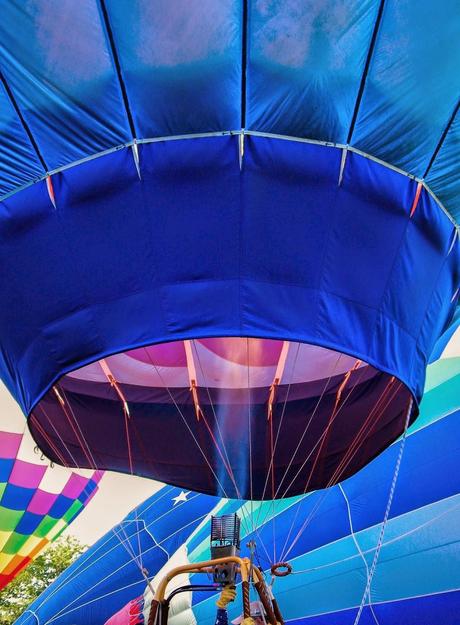 Like a sleeping giant, the balloon rises up, but held fast by tethering lines.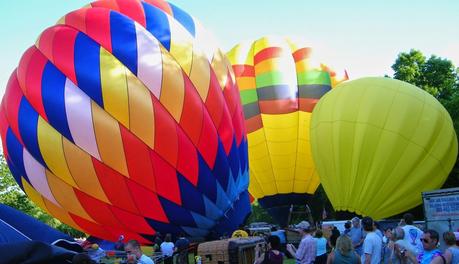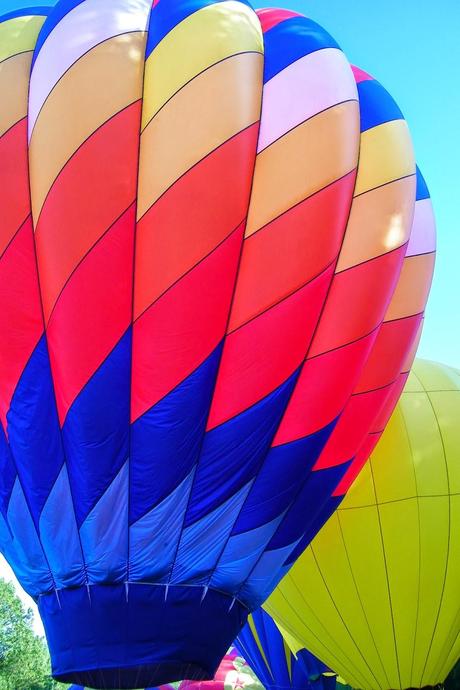 The crews enter the baskets, the lines are released and the balloon begins to rise. Check back next week to see balloons in all their glory.