Nine days after the horrible slaughter of 20 children, ages 6-7, and 6 adults in Sandy Hook Elementary School, Newtown, Connecticut, America is still reeling and grieving.
Every day across this veil of tears we call Earth, human beings are killed and murdered. We are no longer shocked or outraged, accepting that as routine. But not when the victims are little children. Thankfully, we are still capable of being jolted from life-as-usual by the slaughter of innocents.
While the cold-blooded murder of 20 little kiddies in an elementary school in Connecticut, each reportedly was shot 11 times by devil-worshipper Adam Lanza, is unimaginably horrific, a pastor reminds us of other even more horrible child-murders, both past and present.
In his Dec. 23, 2012 essay for News-Leader.com, "Once again, mankind faces Satan," Bob Johnson, pastor of Ozark Mountain Assembly of God in Kimberling City, reminds us of these other slaughters of innocents:
1. King Herod's slaughter of all infants, age 2 and younger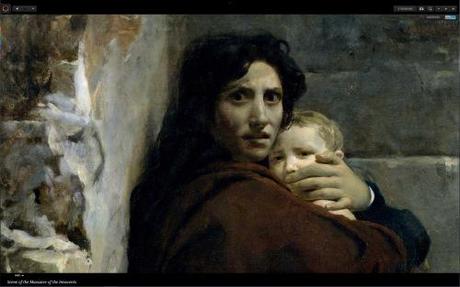 ~Killing of Innocents by Herod (oil painting by Leon Cogniet, 1824)~
After learning from the three wise men, of the birth of the one destined to be the King of the Jews, "Herod, when he saw that he was mocked by the wise men, was exceedingly angry, and sent forth, and slew all the children that were in Bethlehem, and in all the region thereof, from two years old and under, according to the time which he had diligently inquired of the wise men." Matthew 2:16
Only God knows how many baby boys were torn from their mothers' arms and thrown into the Nile River.
2. The Nazis' slaughter of Jewish children
In Jerusalem, alongside the Holocaust Memorial is the Children's Memorial. As one walks through the semi-darkness of that memorial, the names, ages and countries of a million children who were murdered by the Nazis, are read. Lighting the darkness are the flickering flames of scores of candles representing the young lives that were snuffed out.
3. Islamic jihadists' use of children as suicide bombers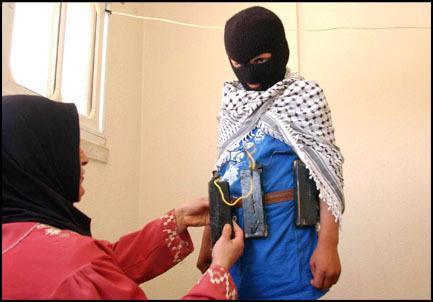 In recent years, psychopathic Muslims intent on jihad, are using children as suicide bombers, strapping them with bombs and sending them to blow up buses and other public places. Field trips by schoolchildren in Israel are accompanied by armed guards. The latest such attack was the targeting of a school bus with an anti-tank rocket.
4. The slaughter of innocents in the womb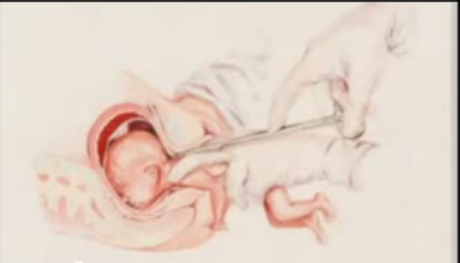 By far, the most dangerous location for children in America is not our schools. The most dangerous location for our children is the womb. Since Roe v. Wade, more than 55 million unborn children had been aborted — suctioned out, scraped out, poisoned, strangled in "late-term or partial-birth abortions" as their heads emerge from the birth canal, or simply left to die from dehydration and starvation if they somehow survived a late-term abortion.
Why aren't we shocked, outraged, saddened, and grieving about these other slaughters of innocents?
~Eowyn