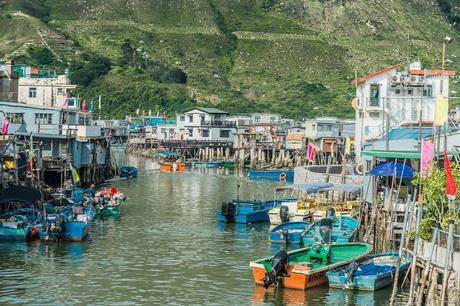 Tai O Fishing Village, Hong Kong
**A Mint Mocha Musings collaboration with The HK HUB**
If you're reading this, you probably don't need convincing that Hong Kong is an absolute treasure trove of entertainment! That's why we (not to mention the world) can't get enough of this vibrant metropolis, right?If you're an expat you've probably done your fair share of sight-seeing; playing tour guide to the myriad of family members and friends who've popped over to the orient for a taste of the Fragrant Harbour.  And I'm assuming you've done your best to partake in much of the city's incredible offerings over the years?  But, just to be sure you haven't missed a thing, we've put together a Hong Kong bucket list of everything you should do (at least once) before you leave the mighty Kong.
Some of these things are the obvious like a night out at the Happy Valley Races, but you'd be surprised at how many people suddenly find their time in Hong Kong cut short, and are horrifyingly left with that feeling, there's so much more to see!
Don't let that be you! As well as the obvious attractions, we've also got some of Hong Kong's best kept secrets to share with you.
Click over to THE HK HUB for my latest piece and over 50 amazing options.  
You're welcome!