In honor of the fact that the Rugby World Cup is currently being held in New Zealand I thought that this week I'd explore some honeymoon options kiwi style. New Zealand is a stunning country and most New Zealanders will tell you that it has more beauty than the whole of Europe. Immortalised forever in the Lord of the Rings films for most of us our impression of New Zealand is epic mountainous landscapes.
New Zealand is not traditionally associated with romance – more with the Rugby that's currently taking place there at the moment but New Zealand in fact has a variety of options for honeymooners. From cool and funky beach houses and luxury lodges to chic boutique hotels couples can enjoy adrenaline charged activities like high octane sky diving to relaxing on tranquil beaches Most honeymooners find that whilst New Zealand is at the other side of the world when they get there is doesn't feel that far away from home, as it is similar to the Uk in many ways. New Zealand has two islands which are both totally unique. There are fjords, unspoiled beaches, geysers, rainforests, glacial lakes and snow-capped mountains. New Zealand has something for every type of honeymooner.
If you love food and drink then you'll love the 'Pacific Rim' cuisine that has become popular in New Zealand. A fusion of European, Polynesian and Asian flavours it literally is a taste sensation creating a mouth-watering blend of flavours. For dishes that are distinctly New Zealand in style then there's lamb, pork, cervena (venison), salmon, crayfish (lobster), Bluff oysters, paua, mussels, scallops, pipis and tatua (two types of New Zealand shellfish), Kumara (sweet potato), kiwi fruit and pavlova the national dessert! New Zealanders like to enjoy eating in a relaxed and laidback environment.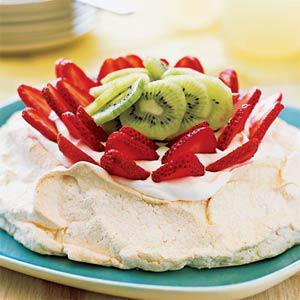 New Zealand also produces excellent wines and many wine buffs consider New Zealand Sauvignon Blancs to be the best in the world. A wine tour can be a wonderful experience for honeymooners and you can visit up and coming wine region on the south island just an hour away from Queenstown. Central Otago is the southernmost winegrowing region in the world, it is also New Zealand's highest winegrowing region with the vineyards set amongst stunning alpine scenery. Alternatively check out the more famous wine growing areas such as Hawkes Bay, Martinbrough or Marlborough.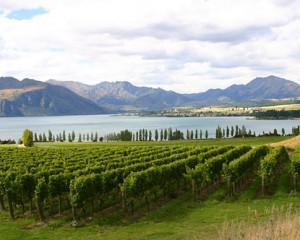 If action is more your thing then New Zealand is perfect for adventure honeymoons. You can go backpacking in the wilderness of the Nelson Lakes National Park, sea kayaking, biking, cycling along the riverside trail from Hawea to Wanak, hike along the west coast beaches and rainforests or go snorkelling with seals or dolphins. You can also ski and snowboard in New Zealand and hike on the stunning glaciers.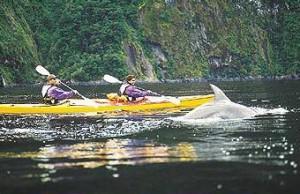 If you fancy a little more romance then why not try star gazing at Lake Tekapo? With minimal light pollution new Zealand is perfect for being able to see the delights of the night sky. You can look at sunspots through a special solar telescope, check out distant planets, star clusters and see the infamous Milky Way through the giant MOA telescope. Alternatively why not take a private helicopter ride to the mountains near Queenstown for a secluded and romantic picnic for two? The helicopter will leave you with a radio so you can enjoy the spectacular panoramic views whilst enjoying a leisurely lunch washed down with champagne in total privacy. When you're ready to return to civilisation, simply radio for the helicopter to come and collect you.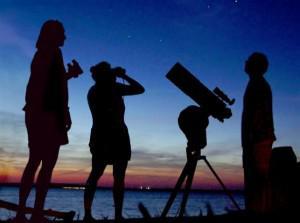 So New Zealand really can offer all types the honeymoon of their dreams. What do you think? Is New Zealand the honeymoon destination for you?
Honeymooning in New Zealand and not a rugby ball in sight! is a post from The Honeymoons Blog, which offers excellent honeymoon advice to all.