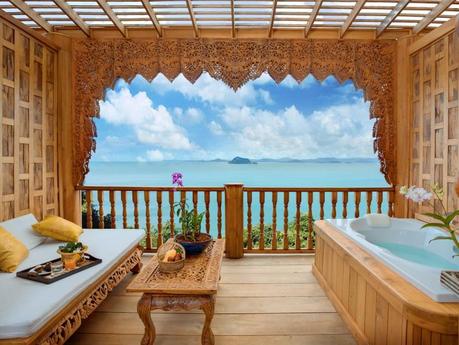 After 3 years of blogging about all things wedding it has only recently occurred to me (thanks to the amazing Nisha Moodly who helped me find my north star! Find yours HERE) that I have somehow forgotten about one of my biggest passions of all, travel. I have been lucky enough to travel all over the world and to some pretty random places (and to some totally worthy honeymoon or destination venues as well) and after chatting with a reader about her upcoming wedding in Thailand (a country I am ridiculously fond of) I realised how insanely excited I get when talking about travel.
Like a kid in a candy store (with a credit card). Yup.
So in a bid to write about something I love that also helps you, I am going to be bringing you an assortment of honeymoon and destination wedding inspiration (and some pretty spectacular deals too!) Today I start with a super deal for 5 STAR LUXURY that just blows my mind (please note this deal is for a limited time, and no I don't get any commission, just wanted to share the love!) Let's go!...
The eco-luxury resort comprises of 30 teakwood pool villas and 60 deluxe rooms that blend in perfectly with the natural surroundings and offers a rare, private stretch of beach frontage. Unrivaled guest facilities include a spectacular waterfall swimming pool, an indulgent spa offering a range of pampering treatments and a world class restaurant serving the absolute best in Thai and global cuisine.
Thailand (1 hour north of Phuket)
How to get there: Fly Auckland to Phuket return for $1015
My tip: If coming from NZ check where your stopover is (usually Bangkok, Kuala Lumpur or Singapore) and add a couple of extra days to enjoy another destination. Bangkok is by far the cheapest of the three cities and a great location to experience some crazy busy culture and some fantastic shopping (check out Khao San Road!)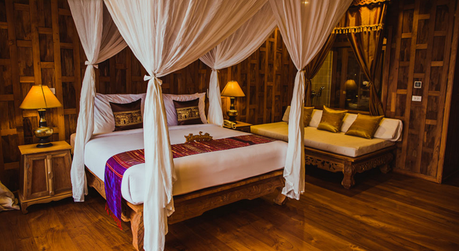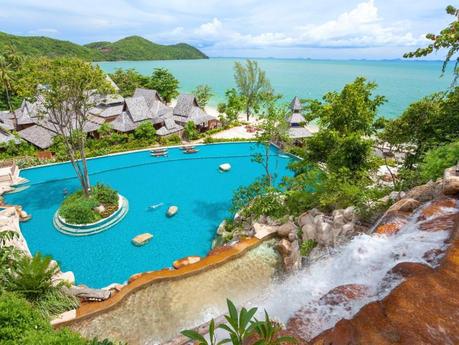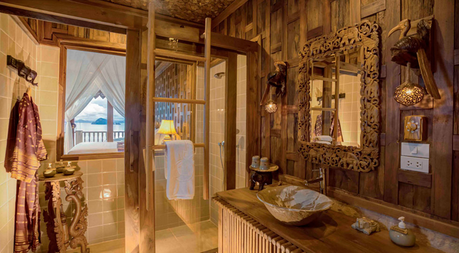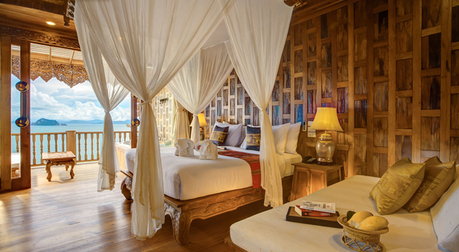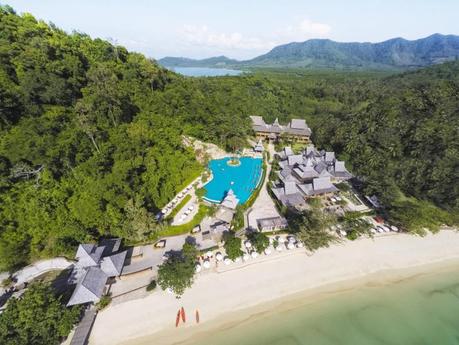 "Situated on the upper level of the resort's two-story low-rise buildings. Perfect for couple or small families, all room provide panoramic sea views, with large balconies offering the perfect vantage point to watch the sunset over the horizon. "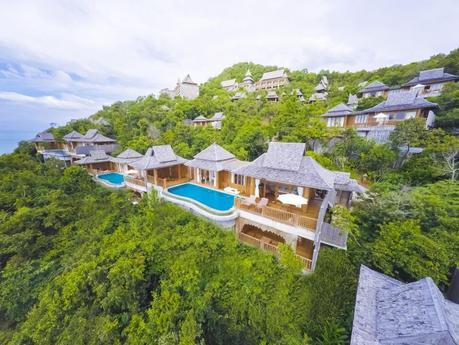 With exquisite teak buildings and sparkling cerulean waters fora backdrop, Santhiya Koh Yao Yai Resort & Spa offers sublime settings for a memorable wedding celebration.

Gather for cocktails on the fine alabaster sand, exchange your I-Do's on the resort's private beach under a floral gazebo, then retreat to the grand teak hall of Chantara restaurant to celebrate your first fine meal as husband and wife, surrounded by family and loved ones.

Whether it is organizing a traditional water pouring ceremony or arranging for a minister to impart his blessings on the lovebirds, Santhiya's team of dedicated wedding planners are on hand to take care of all the details and ensure the big day is as perfect as the loving promises made.
Wedding packages: Start at approx NZD $4000. View all packages
SUPREME DELUXE SEA VIEW ROOM: NZD $109.82
Includes: Price is per night for 2 adults with breakfast included. Room images shown above. (You can grab the deal now and pay later!)
More info: Check out the reviews. Visit the official website.
Where are you planning on going for your honeymoon!? Please feed my wanderlust in the comments below! xox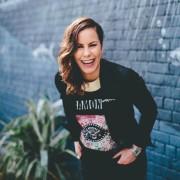 Founder and editor of P&L. Self-proclaimed shoe guru and lover of bogan chic (wtf!) Wife of a butcher, mother of 7 dogs and a cat. Bonkers.