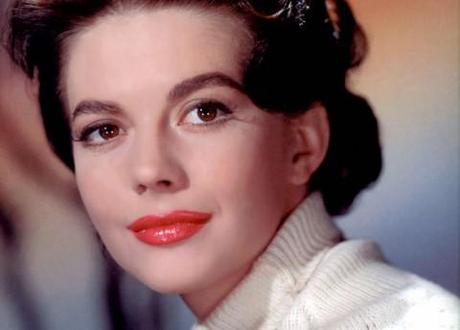 Natalie Wood. Photo credit: Marxchivist, http://www.flickr.com/photos/tom1231
Homicide detectives from the Los Angeles County Sheriff's Department are re-opening the investigation into the death of West Side Story actress Natalie Wood, whose mysterious 1981 drowning has long been the subject of speculation.
Wood drowned on November 29, 1981, after spending several hours drinking on a yacht with her husband, Robert Wagner, Brainstorm co-star Christopher Walken, and the captain of the vessel, Dennis Davern; her body was found floating in a cove in the frigid waters off Santa Catalina. At the time, her death was ruled a tragic, drink-fueled accident – she reportedly fell into the water trying to secure a dinghy – but has always fascinated a public unwilling to believe. And now, recent comments from Davern have lead detectives to re-open the investigation as a possible homicide.
Wood, born Natasha Gurdin to two Russian émigrés, made her film debut – all 10 seconds of it – at the age of 4 in a film called Happy Land. The film didn't make a star out of her, but three years later, her role in Tomorrow is Forever, starring opposite Orson Welles, did. She went on to star in classics such as Rebel Without A Cause, Splendor in the Grass, West Side Story and Gypsy, earning three Oscar nominations before the age of 25, as well as in some not so classic films. She was 43 when she died.
So what's the deal?
Dennis Davern, captain of the yacht, tells a new story. Hollywood gossip site TMZ claimed that the reason the Sheriff's Department is re-opening the three-decades old investigation is down to a new book on Wood, Goodbye Natalie, Goodbye Splendor, written by Marti Rulli and yacht captain Davern. In the book, Davern says that the night she died, Wood was drinking and taking Quaaludes with her husband, Wagner, and Walken. Wagner allegedly became enraged when he found Wood talking with Walkern, smashing a wine bottle and screaming, "What do you want to do, f**k my wife?  Is that what you want?" Walken is supposed to have retired to his cabin at this point, while Wagner and Wood continued to argue in their stateroom. Davern says he heard loud arguing, some thumping sounds, then quiet; Wagner then came to him a short time later and said, "Natalie is missing." This was not information he shared with investigators immediately after her death.
Davern's credibility. This isn't the first time Davern has come back with a different story: In 2000, Davern was quoted in a Vanity Fair article as saying that the two fought before Wood disappeared. However, the magazine also noted that that's not what he told investigators at the time and that "he has told his story through tabloids and has been shopping for a book deal for years", an Associated Press report said. Seth Abramovitch at Gawker put it a little more clearly: "[T]here's the little credibility issue of why it took this captain 30 years to offer this kind-of-important evidence, and that he chose to do it in the form of a true-crime memoir."
Robert Wagner: Wood's sister says she doesn't believe him. Wagner's camp has told media outlets that they have not been contacted by the Sheriff's Department, but added that they trust that the Department will take the appropriate actions. Though Lana Wood, Wood's sister, had long said she agreed with the official explanation of the actress's death, she now tells TMZ that she never believed Wagner's version of the events that lead to Wood's death. Reported TMZ, "Lana also says she's not buying the story that Natalie was trying to secure a dinghy and fell overboard because she was deathly afraid of water — to the point she wouldn't even go in her pool. Lana says Sheriff's detectives have interviewed her about the case and they specifically wanted to know if the relationship between Natalie and Robert was 'volatile.'"