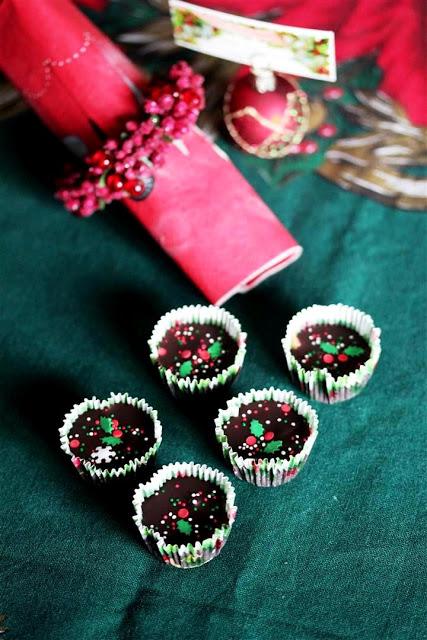 We hope everyone is enjoying the holidays. Here is a quick and fun recipe (more like how-to) for yummy treats involving peanut butter and chocolate or speculoos and chocolate (!!!). These are great for any entertaining to be had or host/hostess gifts, etc.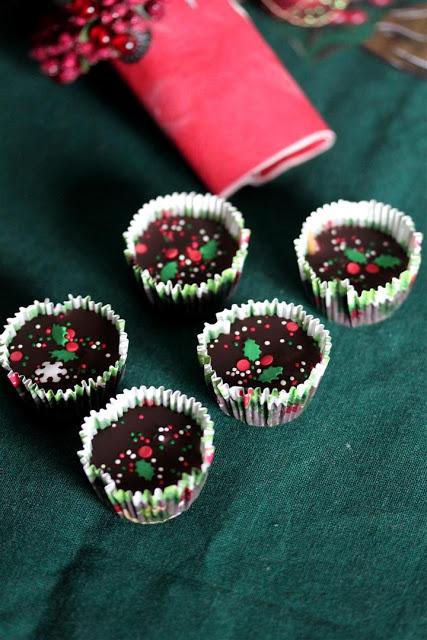 We don't have a fancy chocolate mold (skull mold not withstanding) so we used a mini muffin tin with mini muffin liners. We added the little decorative bits on top for fun.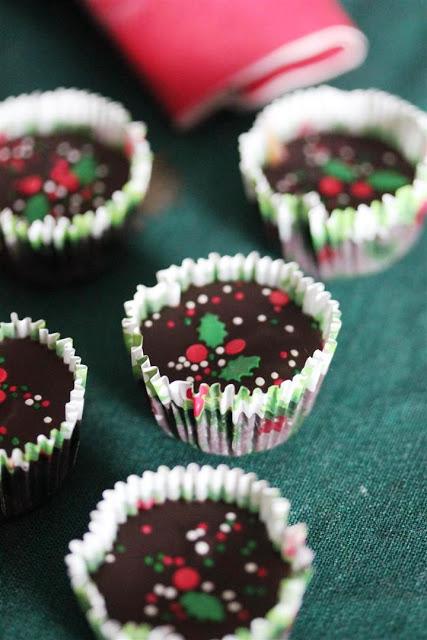 Vegan Chocolate Peanut Butter (or Speculoos) Cups
recipe adapted from The Vegan Chickpea
makes about 12
1 cup vegan chocolate chips
1 tbsp coconut oil
2 tbsp of your favorite peanut butter (we used natural in some, and PB&Co. White Chocolate Wonderful, and Lotus Speculoos in other) 
Place chocolate chips in microwave safe bowl and melt in 30 second bursts. It only took about 60 seconds total for us. Add in the coconut oil and continue to stir until chocolate is very smooth.
Spoon enough of the melted chocolate into the candy mold so that the bottom is covered.  Take 1/2 tsp of peanut butter/speculoos and place it in the middle of the chocolate.  Cover the peanut butter with additional chocolate, filling the remainder of the mold.  Repeat until all chocolate has been used.  
Refrigerate/place in freezer until candy has hardened.  Pop out of the molds and store in airtight container, preferably in the refrigerator.