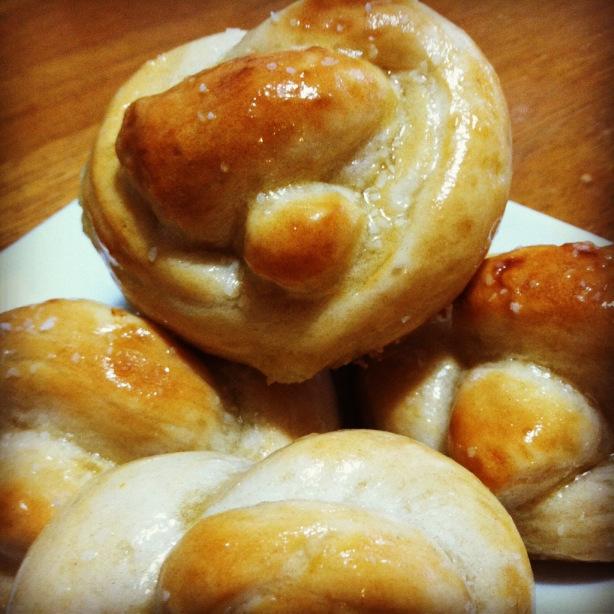 If you've never tasted homemade soft pretzels, you need to! They're so good. This recipe (Here) in particular was really tasty, and also very basic. The dough turned out so silky! I may be a little weird, but I absolutely love bread dough! There's something fantastic about the soft elastic texture of it. I always get excited when it turns out right! With the recipe, you only have about 45-50 minutes rising time total, and they turn out so fluffy! I was a little skeptical when I saw that the rising time was so short (10 minutes after you form the pretzels), but they didn't let me down!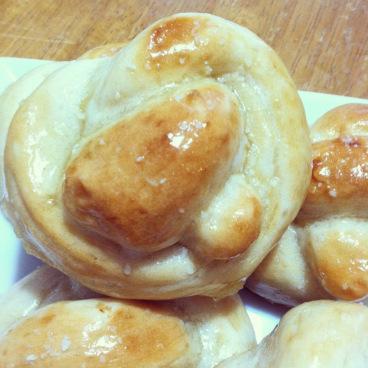 I made some with just butter and salt.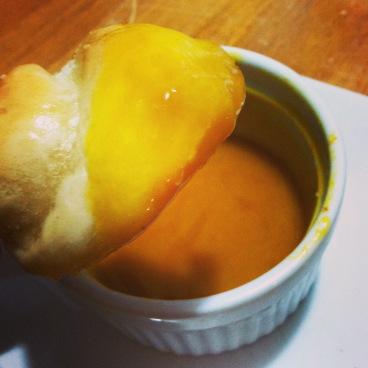 And of course some homemade honey mustard dipping sauce (recipe below).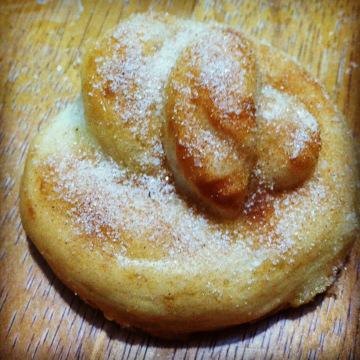 Some cinnamon sugar pretzels. Since I was only making a few that were cinnamon sugar, I mixed a small amount of both ingredients in my hand and then sprinkled it over the pretzel.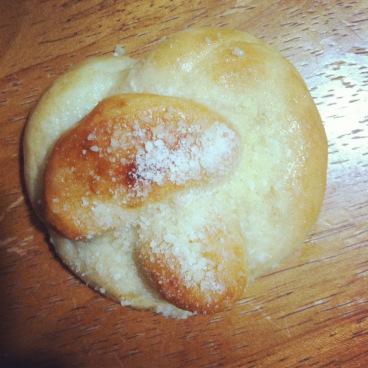 Last but not least, garlic Parmesan. For this one, I added some garlic powder to melted butter, and then sprinkled it with grated Parmesan cheese.
The recipe linked to above makes roughly 8 pretzels. I wanted a little variety, so I divided my dough into 16 parts and made smaller pretzels.
For the honey mustard, I mix equal parts honey and mustard. That's it. You can always tweak it to your own liking, but half and half is a good place to start. This stuff is SO good. I think it tastes a lot Subway's addictive honey mustard sauce. I've never found a store bought honey mustard sauce to be quite equal.