Served straight from the oven, these naturally sweetened breakfast bars are baked with coconut flour and make a terrific use for overripe bananas. (Sponsored Post)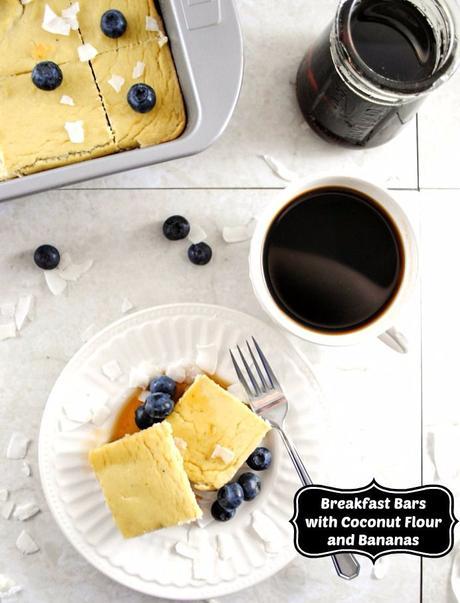 Every so often I have to shake breakfast up with something new and exciting, and since today is 5 Ingredient Friday it seemed like the perfect opportunity to break out my baking pans to whip up a batch of coconut and banana breakfast bars.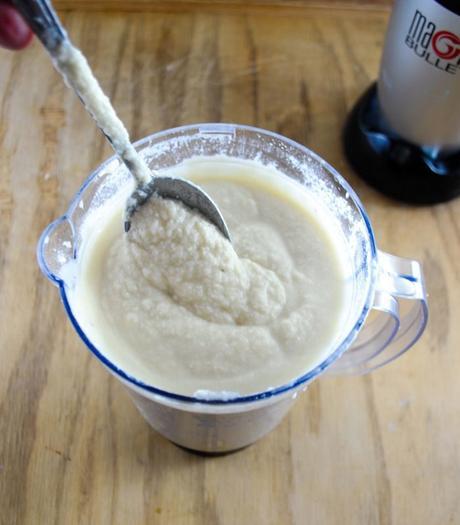 I used my Magic Bullet to blend this easy batter of coconut flour, coconut milk, coconut oil (yes, that's a lot of coconut!), eggs, and bananas. I had a bag of coconut flour leftover from my Whole 30 diet days, so this was a good opportunity to use it up. Besides, I adore coconut anything.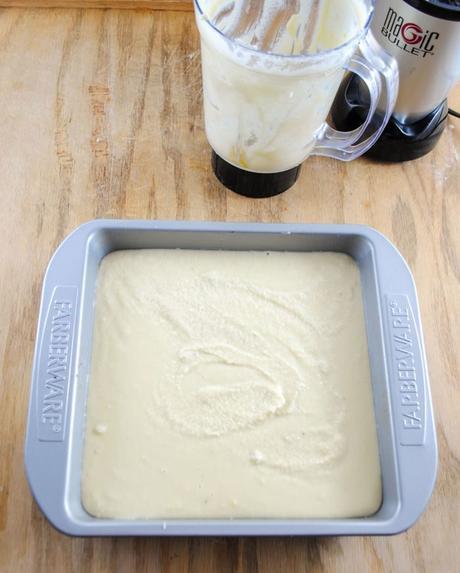 After spreading my batter into a baking dish and popping it into the oven, I put on the tea kettle to make a cup of coffee from the packages I received from Four Sigmatic.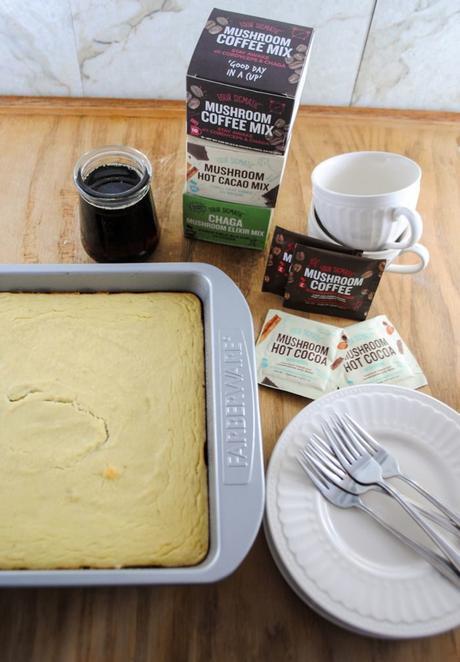 Naturally, a breakfast bar needs something tasty to sip along with it and this Mushroom Coffee and Mushroom Hot Cocoa from Four Sigmatic is warming and delicious. The coffee has a robust coffee flavor, and I honestly couldn't detect the taste of mushroom in my cup.
If you aren't familiar with Four Sigmatic's products, the company was founded by the Finnish "Funguys." (Get it? Mushrooms are fungi and these guys are Funguys.)
Anyway, mushrooms are considered a super food and have been well-researched for their health properties, so I was interested in giving these products a try. If you want to try these products too, you can use "motherrimmy" as the discount code to receive a 15% discount.
As a side note, Four Sigmatic also donates a portion of proceeds from each sale to Boarding 4 Breast Cancer, a non-profit foundation focused on breast cancer prevention. For every product purchased, they donate one portion of free superfoods to cancer patients. They are a company worth promoting for sure!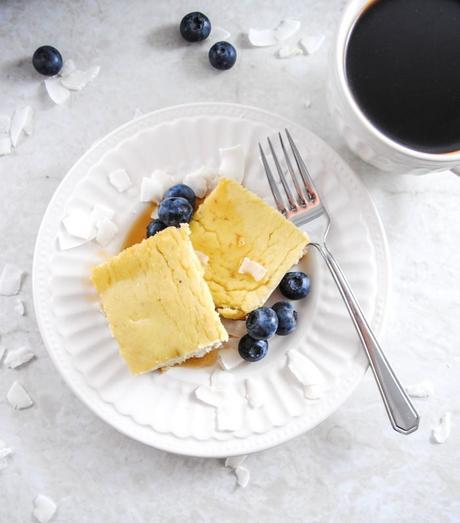 I must say I was pleased with my homemade breakfast treat. The bars have a creamy texture and sweet essence of banana and are best served straight from the oven with 100% maple syrup.
Thank you Funguys for sharing your mushroom coffee with me. It definitely perked up my morning along with a few breakfast bars!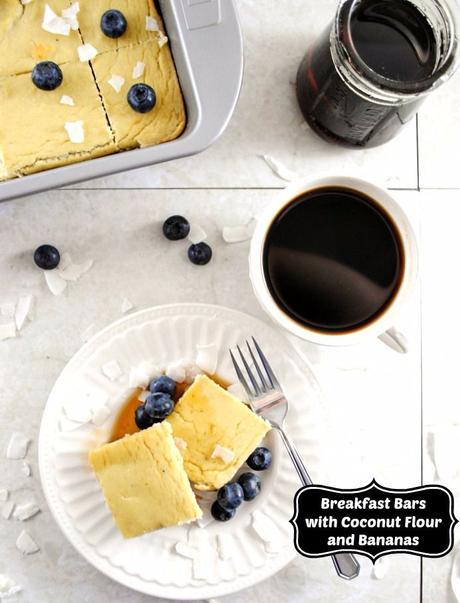 This is a sponsored post, I received products from Four Sigmatic to review and only promote products I would recommend to family and friends.