Congratulations to Mike O'Dea! Mike is the September Trivia Contest Winner! We had a very close one this month! October's a new month, slates are wiped clean. Remember all correct answers count toward the monthly prize, so get them in!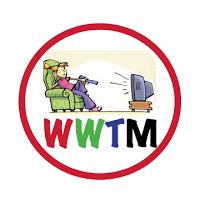 THE ANSWER TO FRIDAY'S TRIVIA QUESTION: The ORIGINAL CSI took place in NEVADA. Again people, Las Vegas isn't a STATE it's a city in the state of Nevada. Maybe I should start a geography blog?
FIRST FIVES: Mike O'Dea, Elke Raskob, Kelly Rogers, Dave DeSocio & Brett Blattman HONORABLE MENTION: Brett Blattman




THE NUMBERS 

Thursday's Broadcast Top 5
Thursday Night Football-CBS 6.9/19.4
Scandal-ABC 2.8/9.1
Thursday Night Football Kickoff-CBS 2.5/8.3
Grey's Anatomy-ABC 2.3/8.5
How to Get Away With Murder-ABC 2.3/7.5
Thursday's Cable Top 5
NFL Football-NFL Network 1.6/3.6
American Dad-Adult Swim .7/1.6
WWE Smackdown- Syfy.6/2.1
Project Runway-Lifetime .6/2.2
Bob's Burgers-Adult Swim .5/1.1
Thursday's Top 5 Primetime Twitter Ratings
Scandal-199,000 Tweets
How to Get Away With Murder-ABC 132,000 Tweets
Grey's Anatomy-ABC 108,000 Tweets
WWE Smackdown-Syfy 44,000 Tweets
Daily Show with Trevor Noah-Comedy Central 4,000 Tweets
Friday's Broadcast Top 5
Shark Tank-ABC 1.7/6.7
Dr. Ken-ABC 1.4/6.6
Blue Bloods-CBS 1.3/11.0
Last Man Standing-ABC 1.2/6.4
The Amazing Race-CBS 1.2/6.0
Friday's Cable Top 5
NA
Friday's Top 5 Primetime Twitter Ratings
Shark Tank-ABC 10,000 Tweets
America's Next Top Model-CW 7,000
Dr. Ken-ABC 5,000 Tweets
Tonight Show with Jimmy Fallon-NBC 4,000 Tweets
Skee TV-Fuse 1,000 Tweets
Morning News Ratings of rhte week of 9/21/15-9/25/15
Today Show-1.4/1.6 GMA-1.3/1.5
CBS This AM .8/.7
THE SHOWS
Beverly Hills 90210-The Unauthorized Biography
Okay, I screwed up royally. I don't know how I missed it, I didn't realize that the 90210 movie was on until after it aired on Saturday. I didn't list in my Premiere/Finale list. Huge mistake. So I owe you guys an apology. Luckily, these days, there's always a second chance so if you're a 90210 fan, and I know many of you guys are, you can still catch this one. It's on the Lifetime Watch App and it's running on the network all week. I loved it. Yes, it's cheesy, but cheesy GOOD. (Like Kraft Macaroni & Cheese) The casting was amazing. Everyone looked and sounded and walked just like their real life counterparts. Well maybe not the Ian Ziering guy and the girl cast as Tori Spelling was WAY prettier than the real Tori, but the rest of the actors were amazing. I thought I knew everything there was to know about 90210, but I did learn a few things. I hadn't realized that Aaron Spelling was in a pretty serious dry spell when Barry Diller came to him with the idea for 90210. I also totally forgot that 90210 was Darren Starr's baby. I didn't know the studio they filmed in was next to a porn studio and that all of the cast had tiny nothing dressing rooms. The movie focused on the casting and evolution of the series up until Shannen Doherty was fired. Basically everyone loved each other, especially the guys, but everyone hated Shannen, which we knew, and they all went to Aaron to beg him to fire her. So did the network, but he stuck by her until the bitter end when he had no other choice. She really was a wacko. I didn't know that Brian Austin Green was dating Tiffani Amber Thiessen prior to her arrival on set. Were there any BIG revelations here? Not if if you've read every 90210 article, book, interview etc. but for anyone who's a true 90201'er, this is must see, fun, cheesy, TV goodness. 
Survivors Remorse
I never remember to write about the shows I watch on Friday's or Saturday's. I've been watching Survivor's Remorse whenever I have time to catch it. Anyone else watching? It's actually really, really good. This is the LeBron James thing on Starz. I don't know if Cam Calloway is supposed to be LeBron or not, there are some similarities to LeBron's story, but not a ton. This season, Cam's struggling a bit. He's in a bit of a slump and now he's injured but that doesn't even matter. They never show much of the games. It's all about Cam and his nutty, foul mouthed, politically incorrect family. This week, Cam met a girl he thought could be THE ONE when he injured his knee and went to the hospital. The MRI technician played super hard to get and of course that made Cam want her more. That's a guy for ya. Let's forget this episode though, last week's episode had one of the funniest scenes I've seen in a long time. I hope I can do it justice. Cam was having issues with a female sports journalist. He would never speak to her in or out of the locker room. When she finally confronted him and accused him of all sorts of things, he stood up from the table with the hugest hard on I've ever seen, it was quite a surprise  (and quite impressive) for her and for me! I really would love to know more about that scene but this is now a PG13 blog post and my questions would make it an R. So I'll just hope you've seen this episode or now, you'll go watch it and then we can talk about some of my questions. 
Madam Secretary

Pretty good lesson for us all on how the government works last night on Madam Secretary, but before we get to that, a couple of superficial observances. A) Looks to me like Tea Leoni either hired a new makeup artist or perhaps had some work done? She looked really good in her close-ups last night. B) Not sure if she got a new stylist too, but the sleeves were normal for the entire episode. That being said, she was still sporting the silk blouse with the attached scarfy thing. So we're not there YET, but Elizabeth is THIS close to being the coolest Secretary of State on TV. So here's what happened. POTUS was on Air Force One and it went missing. I knew the VP was going to get sick or die the second he started sweating on the golf course, the Speaker of the House was also on the plane with the President and the Senator Pro Temp had apparently had a stroke and thought the current President was Ronald Reagan so who's NEXT in line? You guessed it...Madam Secretary. Morgan Freeman swore her in and she ran the country for a few hours til they found the President. She used that time to dismiss Russell from her office and take care of a Pardon or two. Just in case you ever find yourself in this situation, you should know that the second you become President, your entire family is protected by the Secret Service. So if your daughter's sleeping with the President's son and he has heroine on him...it could be a problem. Yes, this is what happened with Stevie and Henry lost his sh*t even though Elizabeth begged him to stay cool. BTW, is Tim Daly getting hotter or what? So unfair that men age so much better than women. Never found the guy attractive before but now, he's really growing on me. I knew that somehow or another they'd figure out a way for Bebe Neuworth to sing on this show. She is a Broadway actress so the stupid part of last nights storyline was where Elizabeth was supposed to sing at some event but after a day full of POTUS'ing, she panicked, so Daisy, Nadine and Blake relieved her and did their rendition of Billy Joel's "The Longest Time" instead. Bebe may have gotten her agent to write that into her contract but to be honest, she sounded horrible. Poor song choice? We'd need to ask Simon Cowell or Adam Levine to confirm, but she seemed a little pitchy to me. 

Homeland




I gotta be honest, the San Diego Charger game ran late (great ending BTW,) which meant Madam Secretary ran late, which through off my entire viewing strategy. I never got to Quantico and I started getting heavy eye syndrome during Homeland. Was it me or was the premiere ep a bit boring? Here's where we are. Carrie's in Berlin working as head of security for some foundation.  Carrie's got Frannie with her and she's teaching her a few German phrases but you'd think she'd do a bit more for the kid. Gotta give her credit though, never thought Carrie would be the balloon hat wearing kind of Mom, but there she was sporting a crazy balloon hat and she was ON her meds! Frannie's not as hideous of a toddler as she was as an infant, but she's no looker, that's for sure. Of course Carrie's found a new guy to sleep with in Germany. The guy she's with and his pals hacked into the CIA's computers and got hold of 1361 classified files about German surveillance plans. UH OH...not good for Carrie, or Saul and friends.

Saul and Quinn and the other dude are still working together and now it's all about Syria and Lebanon.

With the security breach, they're cut loose and Quinn's flying solo, sort of. Saul's sending kill orders to some PO Box and Quinn's into killing, so I guess he still keeps getting paid somehow.  Carrie's headed to Lebanon with her new boss and I'm guessing things might pick up there but, honestly, I'm not feeling it. Thoughts? 


THE OTHER STUFF 


-CBS renewed ZOO for a second season
-ABC Family cancelled Chasing Life after it's second season. 
Monday's Trivia Question:

Okay this will make you feel really old. Beverly Hills 90210 just celebrated it's 25th anniversary. Yep! It launched 25 years ago! SICK right? You guys know I loved and still love 90210 so to celebrate...we've got a 90210 Trivia WEEK! Which 90210 cast member was NOT in the premiere episode?


WWTM-Kristy

Like me on Facebook at Watching Way Too Much

Follow me on Twitter at [email protected] http://watchingwaytoomuch.com

[email protected]