Food Fridays:
It's no secret I have thing for pancakes.  
Enough so I went on TV and whipped up several different kinds of them including Apple Pie Pancakes using my daughter's GoGo Squeez from her lunchbox. They were quick and delish, but unfortunately even with my quick shortcuts I still don't always have the time or the want to make those pancakes that make your mouth water. That's why I was so excited to hear about these three new pancakes from IHOP!
IHOP® restaurants will be marking its 55th year of bringing guests "everything they love about breakfast" with an exciting new trio of signature pancakes: Jelly Donut, Tiramisu and Banana Graham. These tasty new treats will be available in participating IHOP restaurants beginning June 3 for a limited time through July 21. IHOP officially marks its 55th anniversary on July 7.
Jelly Donut Pancakes – Fluffy buttermilk pancakes filled with layers of luscious raspberry jelly then topped with glaze, more raspberry jelly and powdered sugar.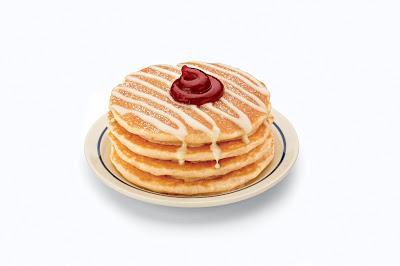 Tiramisu Pancakes - Buttermilk pancakes and sweet mocha cream topped with a drizzle of chocolate, whipped topping and a dusting of cocoa powder.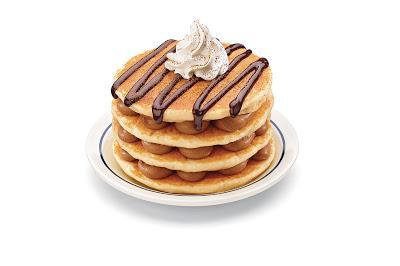 Banana Graham Nut Pancakes - Sliced fresh bananas grilled inside buttermilk pancakes layered with marshmallow cream, graham cracker crumbs and crushed honey-roasted pecans then topped with cinnamon cream cheese.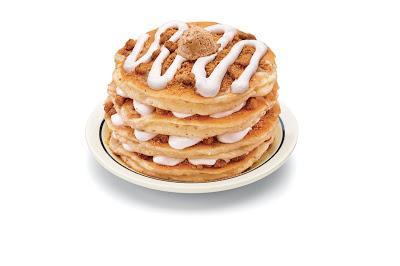 These three new delicious flavors are available starting at $4.99. Guests can purchase these flavors as yummy treats alone or as part of an IHOP Combo, which can include two eggs, done the way they like them, optional choice of crispy bacon, pork sausage links or a grilled ham slice, along with IHOP restaurants' signature golden hash browns.
For more information or to find an IHOP restaurant near you, please visit www.IHOP.com.
Which one are you ready to bite into?