"I am a woman designer, designing for women." says Holly Dyment of Holly Dyment Fine Jewelry, explaining her colorful creations. Dyment was recently named the Mort Abelson New Jewelry Designer of the Year by Jewelers of America.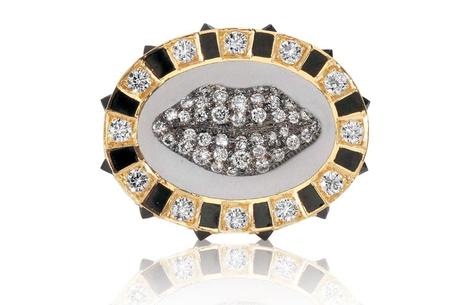 This former interior designer exploded onto the jewelry design scene a mere three years ago and has quickly gained recognition for her unusual interpretations of mourning jewelry. Dyment's contemporary take on the smiling skulls that comprise her Memento Mori Skull Ring Collection is unlike anything an 1800s widow might have worn to mark the passing of her beloved. Dyment's skulls, far from invoking melancholy, are almost guaranteed to make you smile through her whimsical placement of colorfully detailed gemstone hair, teeth and adornments.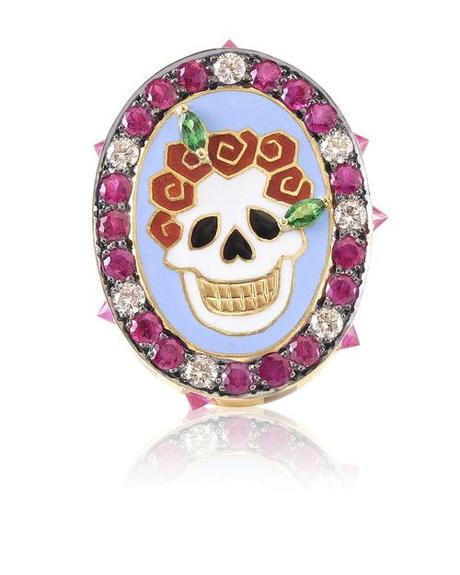 Dyment's work was recently featured in the June issue of Vogue, where her red eye evil ring set tongues wagging throughout the jewelry industry. Based in Toronto, Canada, Dyment frequently travels to exotic locales such as Jaipur, India to gain inspiration for her designs and to utilize the craftsmanship of genuine ninth-century jewelry artisans in her work. Her designs are often hand-carved into genuine 14k and 18k gold before the precious gems are added.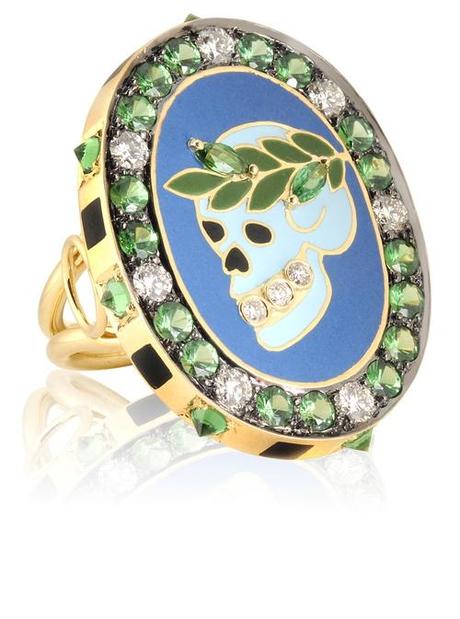 Dyment's designs are instantly recognizable throughout the jewelry world through her use of bright hand-painted enamel and whimsically applied diamonds, pearls and rainbow gems. Her signature use of color has successfully carried over from her work in interior design and lives on in her jewelry creations.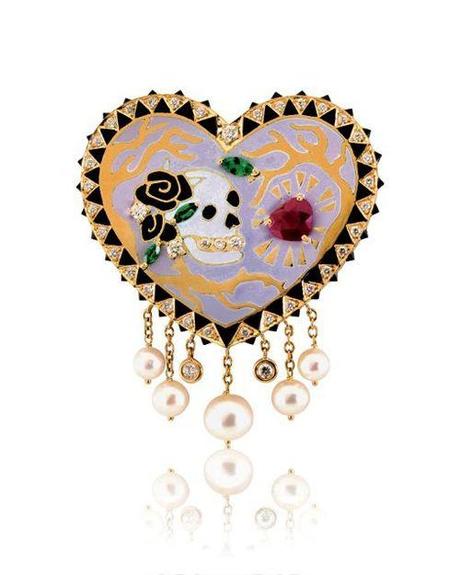 On July 29th of this year in New York City, Dyment's talents received official recognition as her designs rose above nine other competitors to win the coveted Mort Abelson New Jewelry Designer of the Year Award at the Summer Show hosted by Jewelers of America. Chosen for the fresh concepts and new ideas she brings to jewelry design, Dyment's star is shining brightly on the design horizon.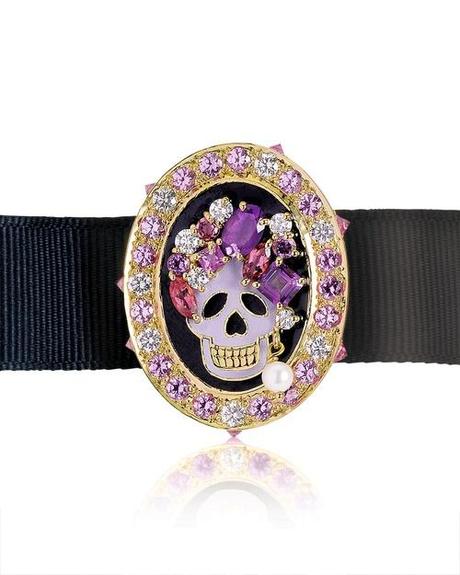 Owning a Holly Dyment original piece speaks to a woman's originality. Dyment offers an entire collection of rings, pendants, earrings, sliders and pins for the unique, whimsical and slightly mischievous woman in your life.