Holiday Shipping, Deliveries to Boom Higher than Ever in 2014
Posted 17 November 2014 12:00 AM by Jennifer Andrasik
Deliveries and shipping during the 2014 holiday season are expected to be more aggressive and intense than ever before.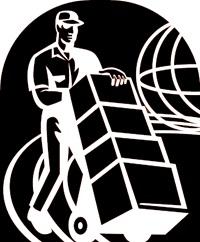 That's according to eMarketer, who predicts retail ecommerce to grow to $72.41 billion this holiday season, compared to just $62 billion in 2013 and almost $54 billion in 2012. With that comes an enormous influx in efficient shipping and delivery support to meet the demand.
Imagine being the United States Postal Services, shipping close to half a billion packages each holiday season. During the 2013 holiday season the national mail carrier delivered 420 million packages and 15 billion mail pieces, according to the New York Daily News.
Big and small businesses alike should be aware of the shift toward online shopping with expectations higher than ever for a merry holiday season.
The most successful delivery partners use fleet management technology to get the job done during the holiday rush. When using a fleet management system, delivery and trucking companies increase their number of stops per month by roughly 23 percent while only increasing mileage by seven percent, reports Fleetmatics FleetBeat Report. This suggests more efficient routing may help the fleet operator to get more work done without significantly increasing miles driven.
So when it comes to the biggest shopping and shipping season not only of the year, but in recent history, making improvements to the package deliveries is a feat within grasp.
To learn more about fleet management solutions, visit our website.
By Fleetmatics
Copyright © 2014. Fleetmatics IRL Limited. All rights reserved.
Footnotes
[1] FleetBeat Report - April 2014
http://www.fleetmatics.com/~/media/fleetmatics_com/files/fleetbeat.pdf
FleetBeat was developed by scientifically analyzing a Big Data pool from hundreds of thousands of real world service vehicles that generated tens of billions of data points over a five year period via their on-board telematics units.