Hey beautifuls, I am not being as active as I used to be before since a couple of weeks. But anyway, I guess this phase will normalize with the entry into a new year. On Saturday I went for an event and I am going to break down the makeup I had applied on that day. It is one of the Holiday looks that I had planned. For the look, I have used products from Makeup Revolution, Sivanna and Lotus.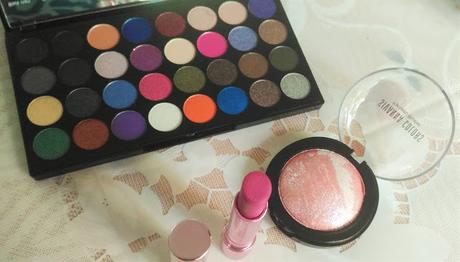 I wanted to go for a shimmery eye look with a hint of bronze and mauve and a bright mauve lips with flushed cheeks. For the eyes I have used the Makeup Revolution Palette in Eyes Like Angel. I used the yellow and nudish shimmer shades from the palette along with a bronze shade on the outer corners of the eyes. On the center of the lid I tapped the pink shimmer shade very lightly. I am in mixed feelings with the eye shadow. generally I like Makeup Revolution palettes .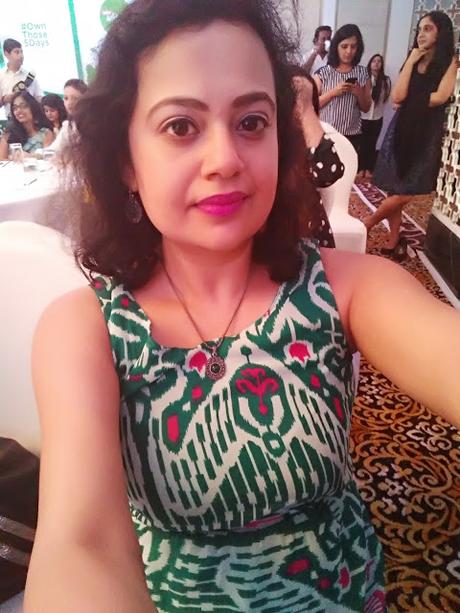 This palette with 32 shades has some very pretty colours. Some of them are very intense and some are quite flaky. I finished the eyes with a black liner and mascara. For the cheeks I used the Sivanna Colors Fantastic Blusher in DU-105 . It is a very nice pink shade with a subtle shimmer to it. I like how it gives a healthy glow to the skin. The lips were done with the new Lotus Herbals Eco Stay Long Lasting Lip Colour in Me n Mauve.


                                                      Image courtesy: Ruchi Jadhav
I was wearing a green white maxi dress and chose a silver watch from DKNY.
Hope you liked my look. Please let me know if you would want me to review any of the said products.
Makeup Revolution Eyes Like Angel available here