I've been to Penang a few times, and I've always stayed in Georgetown, since after all, that's the center of the island and that's where the places I wanted to go are. But for a change, I decided to stay in the coastal Batu Ferringhi and chose Holiday Inn Resort Penang Read more…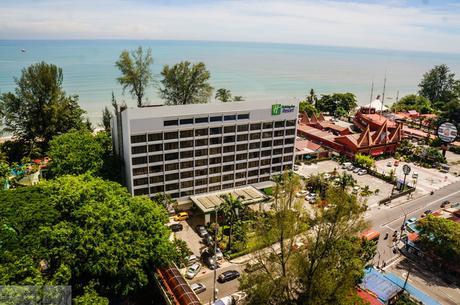 LOCATION
Holiday Inn Resort Penang is right in the smack of Batu Ferringhi, the island's most prominent beachside resort destination. Aside from its coast, Batu Ferringhi has a night market, as well as hawker food courts—all of which are a short walk from the resort.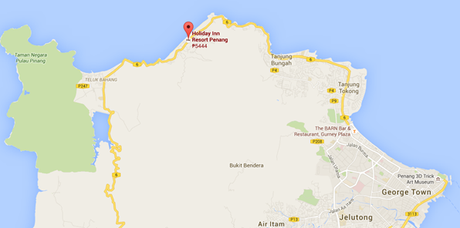 On the other hand, Georgetown, Penang's very own UNESCO World Heritage Site, is reachable easily in about 45 minutes by bus or about 25 minutes by taxi or Uber, while the airport on the other side of the island can be driven in 45 minutes to an hour by a taxi or Uber.
STYLE/CHARACTER
Holiday Inn Resort Penang, despite being the oldest resort in Batu Ferringhi, has maintained its contemporary vibe, thanks to continual renovations and improvements. Being a Holiday Inn property, it's family-friendly, especially with its rooms, facilities, and activities.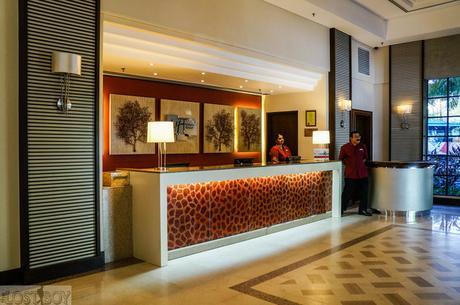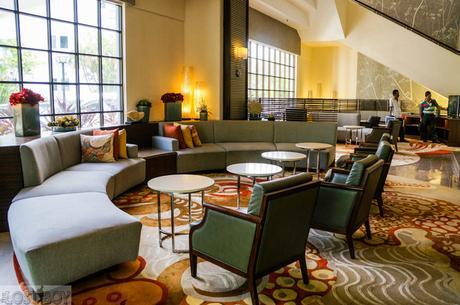 The resort is divided into two sections—the Beach Wing and the Ferringhi Tower, which are across the road from each other and connected by a walkway. The former, which faces the beach as the name implies, is the more like the resort part, while the latter, a 23-floor structure, is more like the hotel. The rooms in each have a distinct style.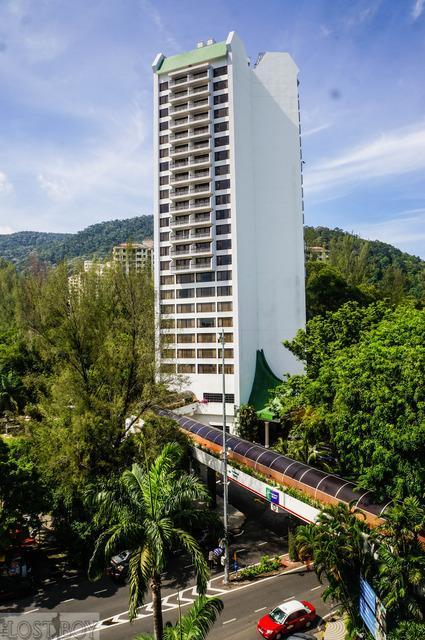 ROOMS
We stayed in a room at the Ferringhi Tower, which offered a stunning view of the sea. The room was both spacious and modern, and I loved how it felt truly like a resort room with its choice of décor and furnishing.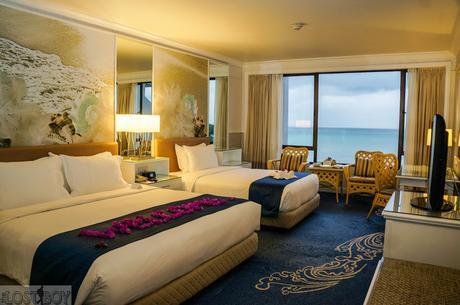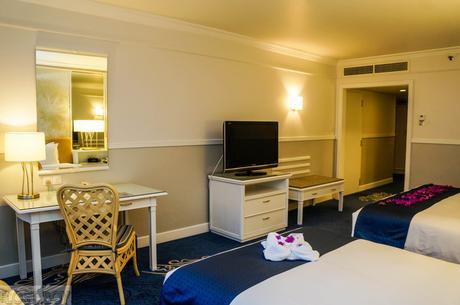 It came with all the conveniences necessary for a great holiday, starting with the super comfortable beds that came with soft and firm pillows. The spotless bathroom, meanwhile, had a tub and an array of eco-friendly bath amenities.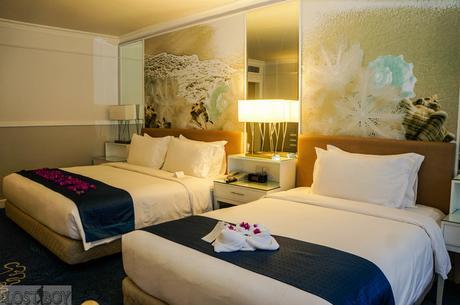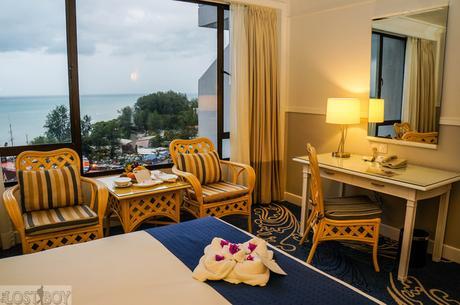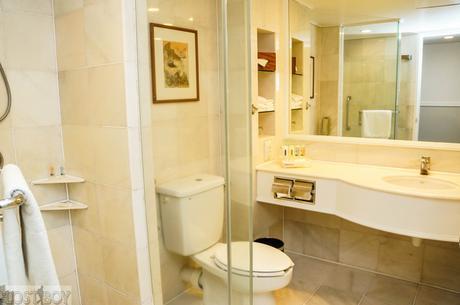 FACILITIES
The resort boasts of a range of activities that the entire family may enjoy. For starters, it has a huge swimming pool right next to the beach, as well a state-of-the-art fitness center that was just renovated recently. In addition to these are a snack bar, billiards room, tennis court, and the Resort Centre, a fresh indoor lounge that offers air hockey, table tennis, and console games. And for the tiny tots, there's the Kids' Club, a dedicated play area with exciting activities.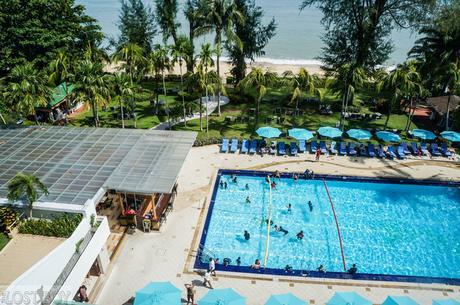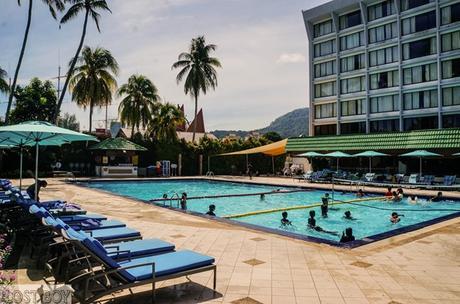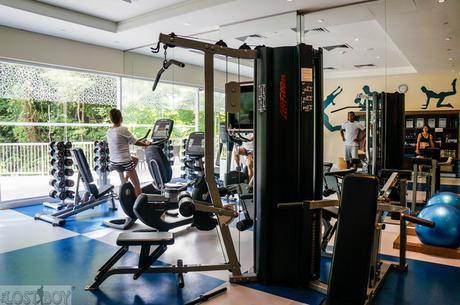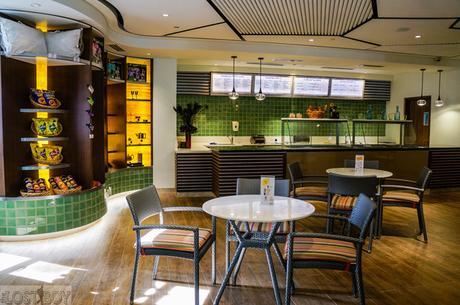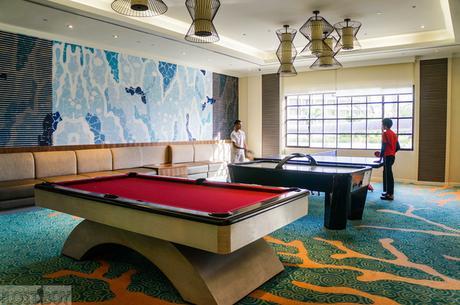 For those who've already explored what Penang has to offer, the resort has a number of activities that it arranges. These include top spinning, kite flying, biking, and sepak takraw.
THE BEACH
The resort maintains a nice stretch of beach that is definitely ideal for sunbathing, as well as beach and water activities.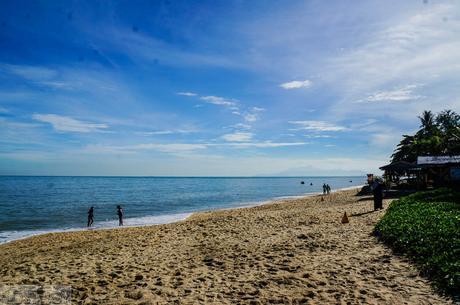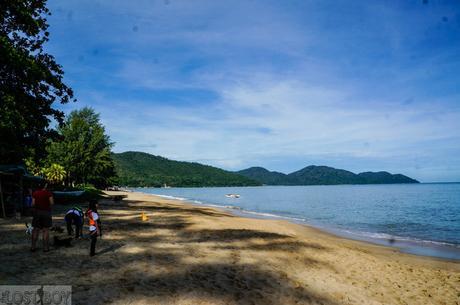 FOOD AND DRINK
Terrace Café serves an excellent Halal breakfast spread consisting of Western, Asian, and Malaysian items. Their mee goreng (fried noodles) is a must try.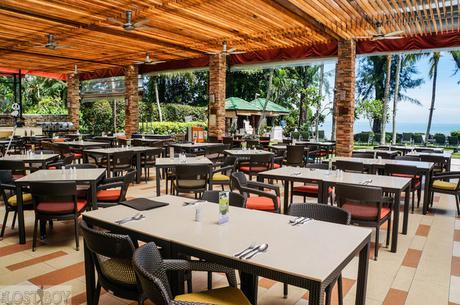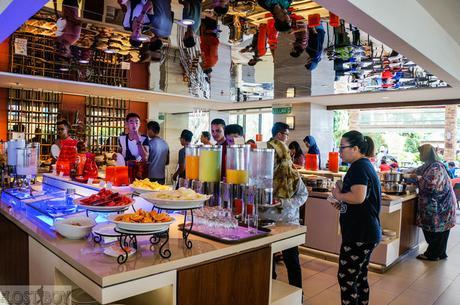 The all-day dining restaurant, unknown to many, also specializes in Northern Indian cuisine. We were treated to one of the best Indian meals we've ever had, with dishes cooked to perfection by Chef Poojari and Chef Laxman. Most memorable to us were the Chicken Tikka (marinated boneless chicken in cream cheese and special herbs), Lamb Masala (mutton curry with onion, tomatoes, and cashews), Prawn Curry, and Tandoori Chicken (spring chicken with yogurt and spices).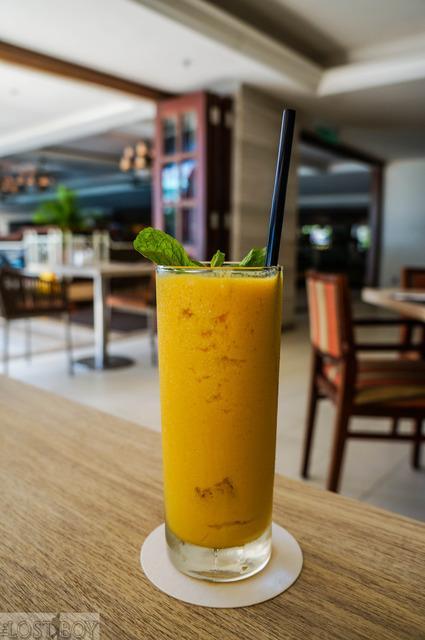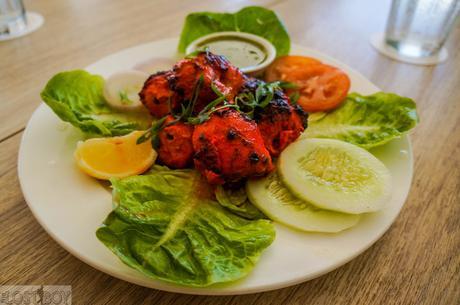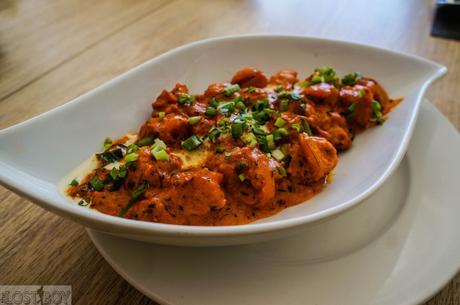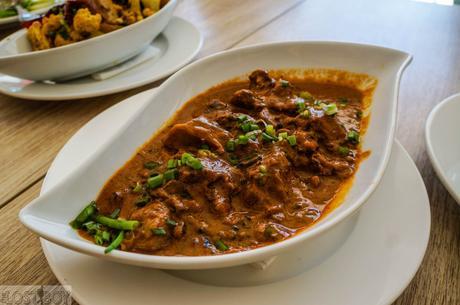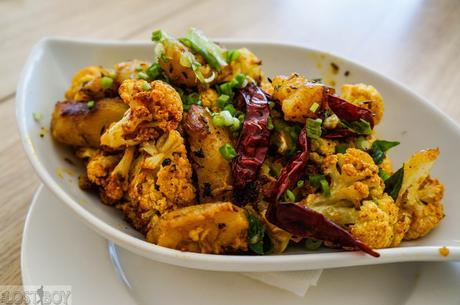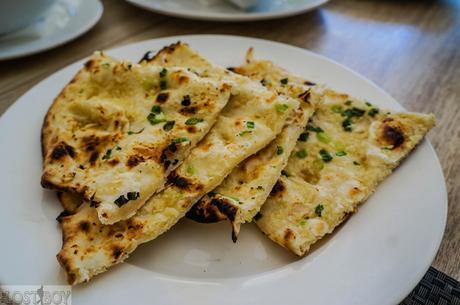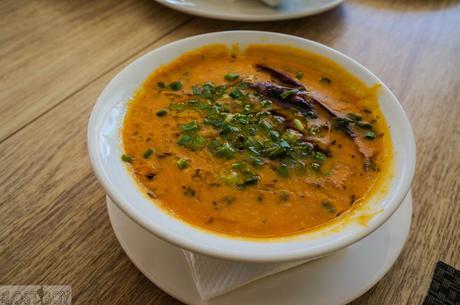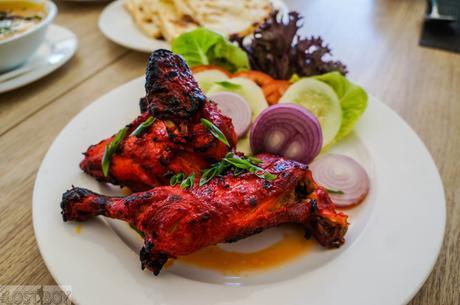 SERVICE
Staff at the front desk and concierge were helpful and hospitable. We loved how they assisted us with a smile whenever we needed something.
VALUE FOR MONEY
Rates at the Holiday Inn Resort Penang are surprisingly affordable, especially when a room is booked in advance.
HOLIDAY INN RESORT PENANG
Batu Ferringhi, Penang, Malaysia
Telephone: +60 4 886 6666
Email: [email protected]
Website: penang.holidayinnresorts.com
Social Media: Facebook and Instagram