I hate Italian football..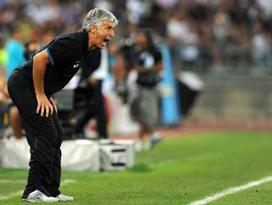 but when international power Inter Milan, merely a year and a half removed from the Champion's League crown,  goes winless in their opening five matches and subsequently sack their three-month-old manager Gian Piero Gasperini, it's worth bringing to your attention.  Five appears to be the cutoff number for Inter management, as Gasperini's predecessor Leonardo was also fired after a string of five winless matches.  You can excuse a close loss to Serie A champs AC Milan in the Supercup, perhaps even a 4-3 loss to perennial-top-half-of-the-table club Palermo to open league play, but not a 0-1 Champion's League loss to Trabzongspor (
who?
) or a 3-1 thumping by newly promoted Novara.  But what about that 0-0 draw to Roma, you ask?  Yeah, what about it?
Gasperini has been replaced with Claudio Raneiri.  I just hope we get some more of these gems from the new  boss: "If it is the case that you need just a first 11 and three or four more players, then why did Christopher Columbus sail to India to discover America?"
Why indeed.
--------------------------------------------------   
Bolton boss Owen Coyle: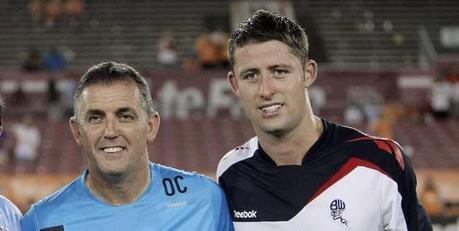 Cahill a "perfect fit" for Arsenal.  His words, not mine.  Although frankly any half-decent defender would be a perfect fit for Arsenal at the moment.
--------------------------------------------------
Stuart Holden on his genius surgeons: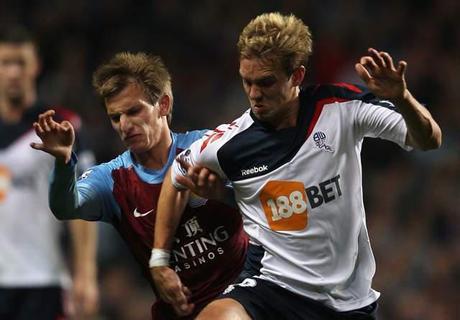 "The surgeons always say it's career threatening until they fix you and then they look like geniuses."  Genius or not, Holden is back, which is good news for Bolton and the entire United States of America.  Bolton has been dismal without him.  They currently sit 19th on the table with the second worse goal differential in the league.  He played a full 90 minutes in a Carling Cup tie against a nearly-full-strength Aston Villa (currently without a loss and 6th on the EPL table) on Tuesday, helping the Wanderers to a 2-0 win.
Bolton haven't been Stu's only club lacking inspiration without him.  Since he went down against Manchester United six months ago, the USMNT has earned a lackluster four wins, six losses, and two draws.  And don't let those four wins fool you, two of them (1-0 wins over Guadeloupe and Panama in the Gold Cup) were supremely underwhelming.  I'm not saying every loss becomes a win with Holden in the lineup, but he certainly wouldn't have hurt a team with such an incredible lack of offensive creativity, a team averaging less than one goal (0.917) per match in his absence.
The USMNT next hosts Honduras, October 8th, in Miami.
--------------------------------------------------
In other Injury News..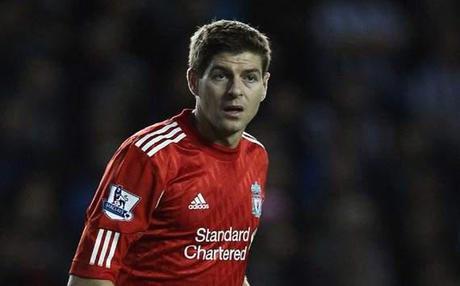 Steven Gerrard made his official return to the pitch in Liverpool's Carling Cup tie at Brighton on Wedensday. Liverpool managed a 2-1, with Gerrard not able to be much of a factor in his slim, 15 minute run-out.
--------------------------------------------------
The Godfather of Transfer..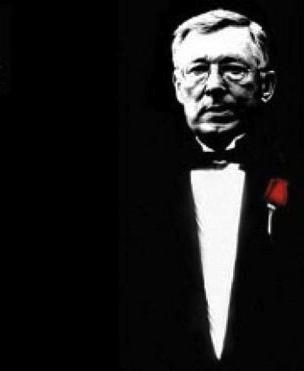 is at it again.  Reports are coming out that United defensive duo Phil Jones and Chris Smalling could just as easily have joined Arsenal had Sir Alex added a personal touch to the negotiations.  Smalling, in fact, had one foot in North London before Sir Alex got in front of him:
''Arsenal had agreed to sign Smalling from Fulham and Smalling had agreed to go to Arsenal. Then Sir Alex stepped in. He came down to the Tottenham v Fulham FA Cup replay and, in the car park, it was agreed that Smalling would first talk to Sir Alex. He was in no mood to let Smalling out of his sights until he had agreed to go to United, and that is what happened.''
Despite their age, the duo have appeared in all five matches for United (not entirely due to squad injuries).  Manchester United has five wins over this span, and Chris Smalling notched his first goal for the club in Sunday's win over Chelsea.