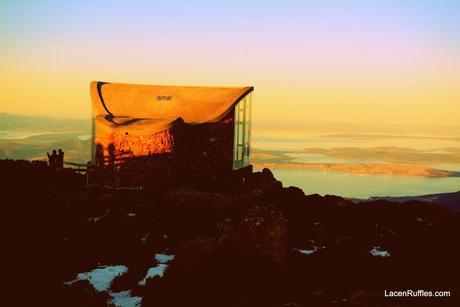 Hey you, are you a vintage soul looking for things to do in Hobart? Follow my footsteps below.
Hobart is a destination with big personality that stole my vintage soul. This capital city in Tasmania, the apple isle Southern state of Australia, oozes with historic charm and speaks to my senses. It's my third visit and this time I'm taking it slowly to savour the old-fashioned, heart-warming flavours of Hobart. Here, top 7 Lace n Ruffles' pick in Hobart and surround where you're bound to invigorate your vintage soul. Enjoy and thank me later.

♥  Wander through the historic neighbourhood of Battery Point to marvel at the well preserved old sandstone buildings and antique shops. Battery Point is one of Hobart's oldest quarters with hilly streets and terraces. It boasts fine heritage residences, cosy old pubs, inviting cafes and bakeries and antique shops full of colourful history. Two historic homes, Narryna House (103, Hampden Road) and Markree House (145, Hampden Road) are open to public to give a revealing invite into past eras of Hobart. I explored the area on foot and the joy of discovering the city's colonial past was immense. And did someone say the view? Crawling my way up to the top of Hampden Road, the sweeping view towards Sullivans Cove made every steps worthwhile! Well, especially after devouring the whole raspberries and fresh cream filled broiche at Jackman and McRoss. If you walk towards the opposite direction on Hampden Road on winter days, you'll be greeted by the snowcapped Mt Wellington in the far distance – what a fairytale like sight!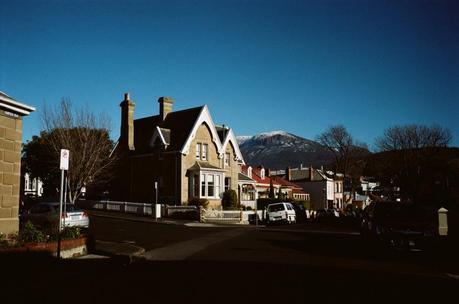 ♥  Take a bite of the delectable pastries and cakes that taste like grandma's homemade goodies. If you are seeking good coffee and pastries that remind you of the heart-warming aroma of old farmhouse then head for Jackman and McRoss in Battery Point (59, Hampden Road) – I promise it won't disappoint. The second day in Hobart I woke up bright and early to get to this old-fashioned favourite among the locals. My body was pleading for a tiny bit more sleep but my will was strong. I was too excited for a re-visit to check out their makeover since my sweet experience last year. Deconstructing my fig and pear tart, my tastebuds were singing and dancing as they delivered the same delightful deliciousness – oh the joy of meeting a charming old friend!
Then I found myself to be in another bakery crush. It was love at first sight with the fairy floss coloured meringue at Daci & Daci Bakers in the city (11, Murray Street). I was standing on the street marvelling at their glass wall of an amazing assortment of gem-like sweets and savouries. I simply couldn't resist even though I've just had my pastry fix at Jackman and McRoss. Their egg and salmon broiche bun was eye-rollingly buttery, and the passionate fruit meringue had a beautiful macaroon like feathery texture. Between the two bakeries, one common thing seems to be the generous portion size and the substantial texture of the food that is a rare find these days! Be prepared for food coma.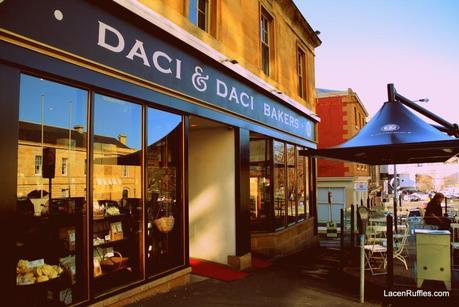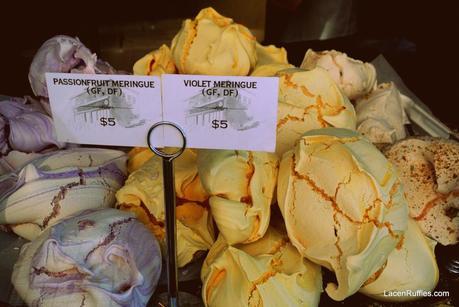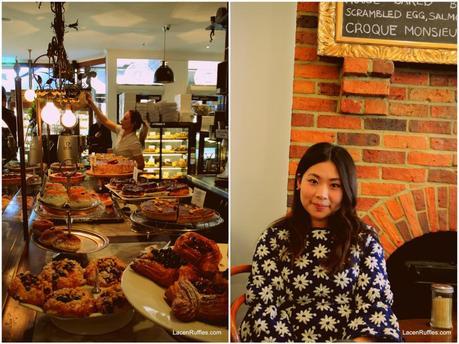 ♥  Bask in the fairy floss coloured sunset. Chasing beautiful sunset around the world is something that always steal across my senses like no other. Isn't it mind-blowing that the nature's finest spectacle looks strikingly different depending on the the angle and perspective you're viewing from? And it's of course one of the most romantic (and free!) things to do while you travel. Hobart puts on the dreamiest vintage-esque light show at dusk to paint the sky in pastel hues. I thought I was one lucky girl living in the Sunshine State with the most splendid sunset until I visited Tasmania. The clear blue sky in Hobart is nothing like anything I've seen before. It's like pastel blue with a Vsco cam vintage-esque filter, and when the sun sets it explodes into a palette of fairy floss colours. The most memorable spot to witness the beauty of greater Hobart in half light is up on the pinnacle of Mt Wellington. Bracing the winter chill up on the 1,271m peak at dusk is truly one mighty travel stoke moment that keeps fueling your wanderlust.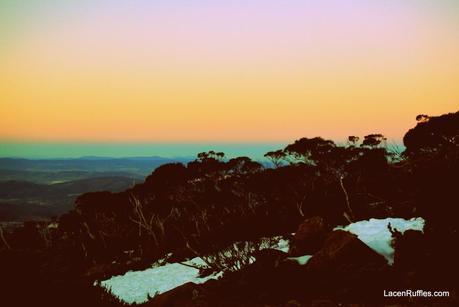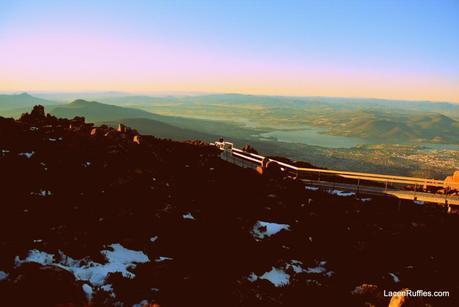 ♥  Count the endless varieties of fungi and mushrooms at Mt Field National Park. It was almost as surreal as falling into the fictional Moomin Valley. The sheer varieties of fungi and mushrooms amazed me and put a smile on my face. I'd totally believe fairies exist and live here – among the tiny mushrooms that covered all over the lush green woodland.  I was so blessed to arrive at Mt Field National Park after a day of rain which made the forest blooming in green. A light and pleasant 20 minute walk took me to the tranquil Russell Falls. This place is a real photogenic beauty and I was having a happy mushroom dance as I tried to capture these strange orange wonder.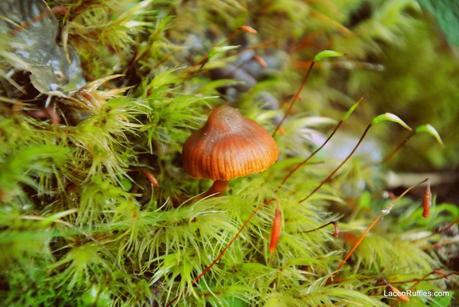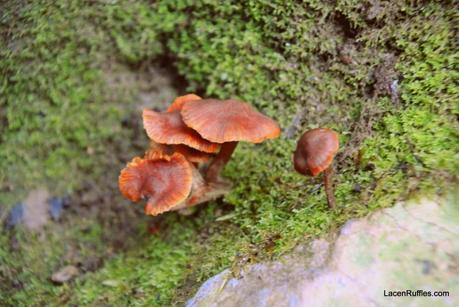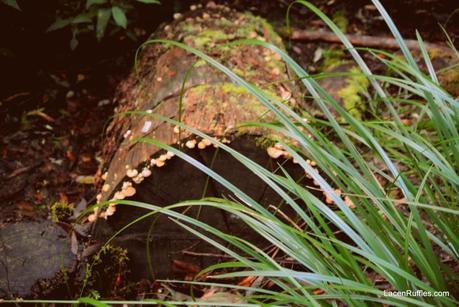 Part two to come next week so be sure you subscribe to our mailing list, follow on Facebook or Twitter and stay tuned!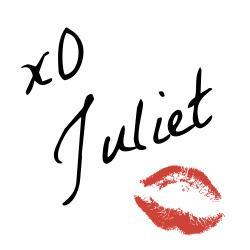 This story was brought to you by Cover-More Travel Insurance while all opinions and experience are genuinely my own.