Hey everyone,
Today I shall be talking about a face wash which I am currently using and quite liking it. I am talking about Hiphop Skin Care Gel Face Wash with Micellar Water. Vow! the name sounds exciting to me. It claims to contain the goodness of salt and sugar which is good for skin also Micellar water a new term for many but I shall explain about it in my post today. Read on to know more...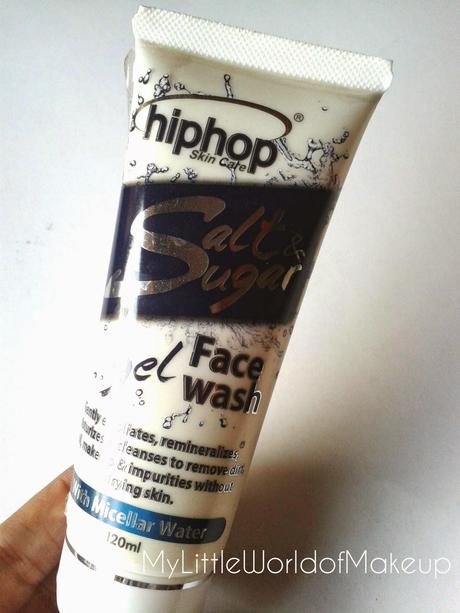 Price: Rs. 90/- for 120 ml. Available here
Also easily available in  Mumbai at Beauty Centre
Ingredients and what the brand says about the product: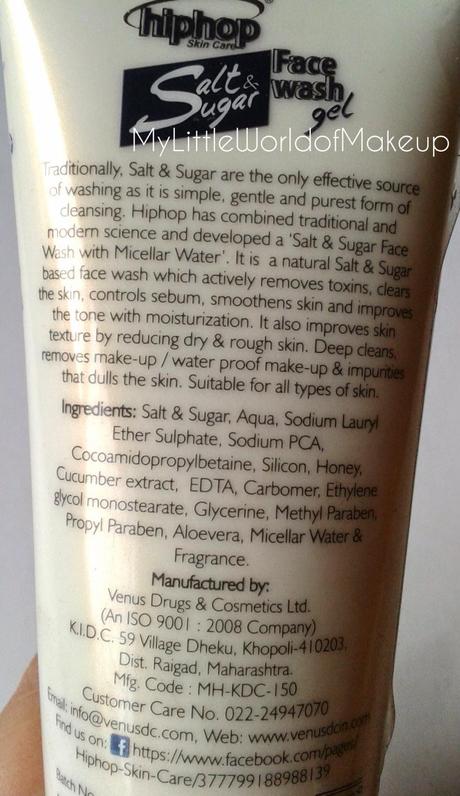 A little trivia about Micellar water:
Micellar water contains microscopic oil molecules to lift dirt, make-up and oil from the skin. It even works with mascara.
Its gentle nature means it won't interfere with the skin's natural barriers or PH balance and, with no rinsing away, skin never feels taut after cleansing. You'll find cleansing waters an absolute staple in the kit of any make-up artist – they cause the least possible trauma to over-worked model skin.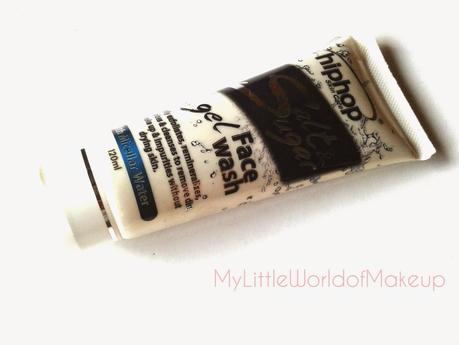 The face wash comes in a white and blue packaging which is opaque and not transparent. I generally prefer transparent packaging as you can see how much product is left inside. All the information, instructions are mentioned at the back of the tube. It is definitely travel friendly and you can easily carry it around as it does not leak at all.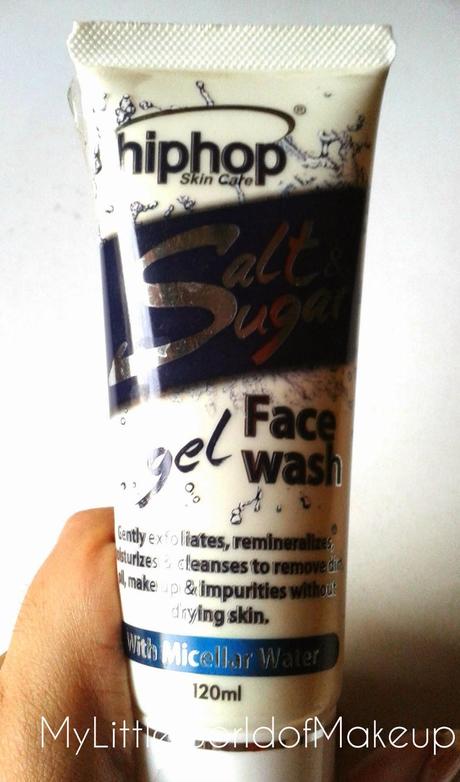 This face wash is quite unique in its formula as in it is gel based and contains aloe vera, honey, salt and sugar and micellar water which is a gentle cleanser for the skin and used all over the world. Garnier did come out with  Cleansing Micellar water which is unavailable in India and in fact I have never heard anything much about products with Micellar water in it. The face wash is quite thick and you may need a good amount to wash your face. It does a good job of cleansing my oily to combination skin which is more oily now. It washes away all the dirt and grime from the face gently. It is not effective to remove make up which is heavy duty but can be used if the make up you are using is less. I did not dry out my skin. I love the smell of this one :P feel like sniffing it all the time. As they say it is suitable for all skin I too think the same as it can be used even by those who have dry skin.The Good:Easily available in Mumbai even online.Inexpensive.Contains goodness of Micellar Water, Salt & Sugar.Gently cleanses the skin.Gel consistency.Removes dirt, grime and gives you a clean fresh face.Suitable for all skin types.Does not dry the skin.Travel friendly packaging.The not so good:More quantity is required to lather.Contains Parabens.Packaging could have been transparent.Cannot remove stubborn make up.
Rating:4.2/5
Hiphop Skin Care Salt & Sugar Gel Face Wash with Micellar Water is a gentle face cleanser which is suitable for all skin types and does a good job of cleansing the face without drying it. I highly recommend this face cleanser to everyone for its inexpensiveness and also that it does a good job of cleansing.I hope this review was helpful and informative. Please leave a comment below with your inputs and new visitors/bloggers may leave their blog link for me to check out.See you all in my next review.. Until then Ciao..☺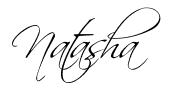 P.S : PR Sample**