Hiphop Skincare generously has sent me so many products for review and today I will be reviewing Hiphop Skin Care Kiwi Face Scrub.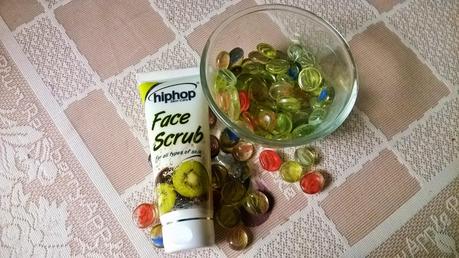 About Hiphop Skin Care Kiwi Face Scrub:

•Hiphop Facial Scrub is an exfoliating scrub which contains real fruit extracts. •A unique and advanced scrub specially formulated with micro granules to gently exfoliate dead skin cells, dirt, oils and impurities from deep within the skin.•Refining skin to new clarity and leaving a lingering fragrance of fresh fruits.Good for all skin types.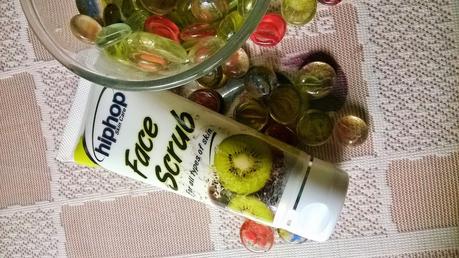 Price; 

Rs.98 for 120g Available here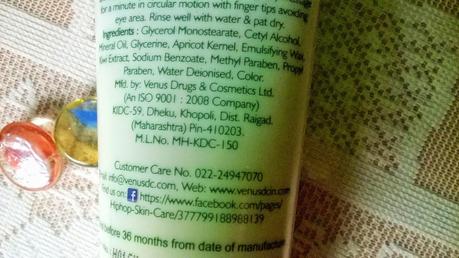 Packaging: 

The packaging of Hiphop Skin Care Kiwi Face Scrub is simple with a white tube and a white flip cap. The tube has a cute image of a kiwi fruit.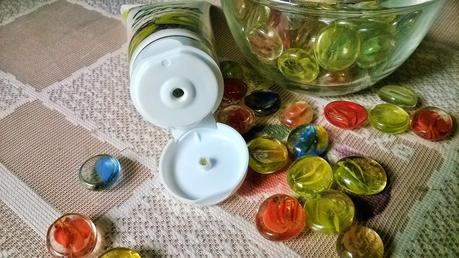 Product:

 The scrub is a greenish coloured creamy product with orange granules and it smells very nice.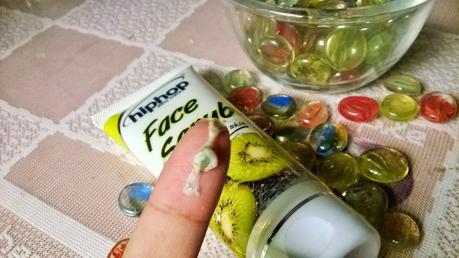 My Experience:

The first thing I like about Hiphop Skin Care Kiwi Face Scrub is the nice fragrance that is bound to give you a feel of freshness. The package could have been transparent. The creamy scrub is good for every type of skin. It lathers decently and you can feel the granules working their way on your skin. I wish the granules were smaller.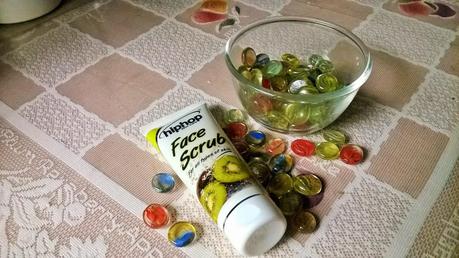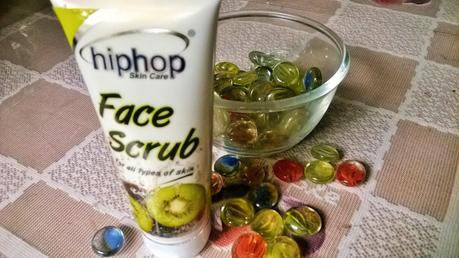 Although they are not abrasive or harsh to the skin, but still sensitive skin may have issues. I After scrubbing for 1 minute when I rinse away the scrub, it gives a very soft skin,fresh and plump. It is somewhat effective on my blackheads, I cannot say it is the best for eliminating blackheads. The softness of the skin, and the renewed and recharged effect is the best thing you get out of Hiphop Skin Care Kiwi Face Scrub .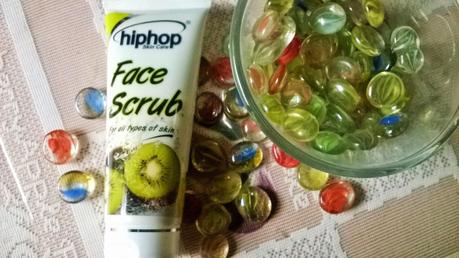 Pros:

1.Makes skin soft2.Cleans skin thoroughly3.Removes impurities & dead skin4. Somewhat effective on blackheads5.Nice fragrance6.Has real fruit extracts of Kiwi7.Does not dry skin out8.Suitable for both oily & dry skin9.Granules are not that harsh10.Gives a renewed effect on skin11.Affordable


Cons:

1.Opaque packaging2.Granules could have been smaller3.Sensitive skin may need to do patch test

Rating:

4.5/5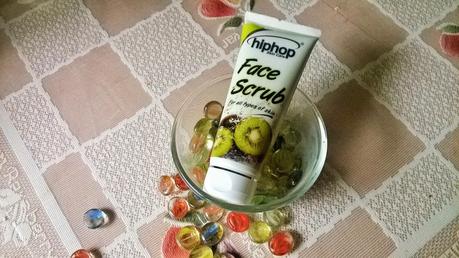 Hiphop Skin Care Kiwi Face Scrub is a good scrub for the price. It works well on almost all skin types and does not leave the skin dry, rather renews the skin and makes it look fresher and cleaner. users with sensitive skin still may do a patch test before trying out.


*PR Sample