Hijab Outfit Inspiration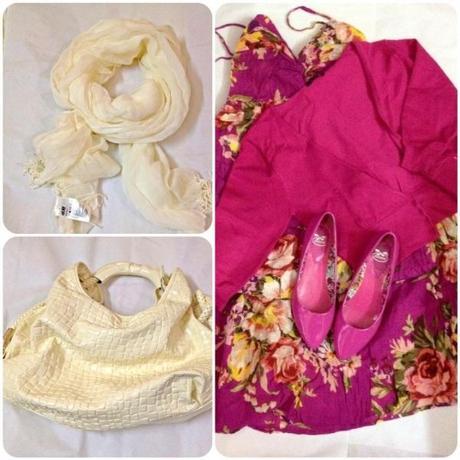 Today I just feel sharing a hijabi outfit inspiration with you guys. I am a self-confessed shopaholic in moderation. Hahaha! I don't actually know if there is really such a word like that. Anyway, like other girls who love shopping, I always ends up with hoard of clothes. I haven't use most of them yet since I go to work in hospital uniforms. Five days in a week, I'm on white and if we go out on weekend, I'm on black. I'm not kidding guys! We do wear black abaya on public places because it is prescribed by the law here in Saudi Arabia to wear such. Now, I guess you understand what I am saying.
Since I am a hijabi (the ones wearing headscarves), I have to choose hijab-friendly outfits to conform to our religion's dress code. My wardrobe staples include maxi dresses, maxi skirts, long sleeves blouses, bolero jackets, shrugs and jackets but I do wear sleeves worn over a thin inner long sleeves for an added modest look.
Closer Look with these Hijab-friendly Pieces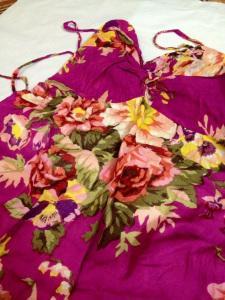 1. Flowery Maxi Dress
This fuchsia flowery maxi dress is so beautiful that I can't resist but to have it. It is made from light fabric which is really weather-friendly for Philippines climate.  It has an elastic high-waist for added comfort. It has also a below-knee lining just in case it become too windy outside, you don't have to worry even if the fabric get away with the wind.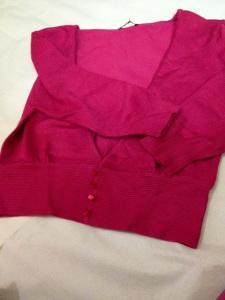 2. Fuchsia Bolero
This is a very cute fucshia  bolero with wide elastic band. The fabric is stretchable. The sleeves are shorter that what I expected but can be stretched down a little more to make it look like a long sleeve. It has four buttons but since I wear it open, it has of no use.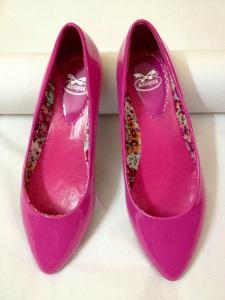 3. Fuchsia Flats
This is a very comfy flats. It has flower-designed inner details.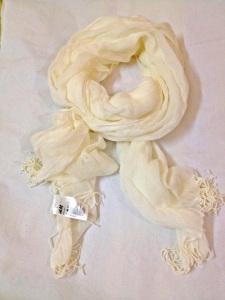 4. Beige Head Scarf
This H&M scarf had been with me for a year but have never wear it yet. It is a plain maxi hijab which makes it a perfect contrast for the bold fuchsia outfit. Since it is maxi, it provides good coverage for the chest. The beige color would tone down the look a bit.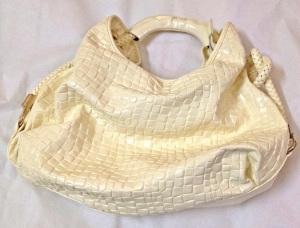 5. Beige Bag
I have never worn this bag yet. It has a somewhat glossy fabric and the tiled-design adds texture and elegance to the bag. This is pre-loved bag by the way but I got it with tag still attached to it.
Be Inspired with your Hijab
Finding the right outfit for hijabis can be quite frustrating sometimes especially if you don't find the dress that you liked in your local stores. This should not be the issue because many online shops now sell hijab-friendly outfits. You can also make use of the clothes you have on hand and try to mix and match. It doesn't have to be color-coordinated all the time. Wearing contrasting colors can bring out your creativity, you just have to experiment with colors and style. I know as women, we love to dress. If you are a hijabi, be inspired to look good by wearing modest clothing.
That would be all for our hijab outfit of the day. I hope you get some inspiration for your next hijab outfit. Want to stay updated with what this blog is up to? Follow The Hijabi Musings or subscribe by email to get the latest lifestyle, beauty and fashion tips delivered at your inbox. You can also reach me through these social networking sites….
Facebook
Twitter
Instagram
Pinterest
Don't forget to follow me on….


POSTS YOU MIGHT LIKE
Maxi Dress – Hijab Outfit of the Day
Hijab Fashion Tips and Blunders
Hijab Outfit Style – Go Pink and Natural
Wish Upon a Mango – Hijabi's Wardrobe Essentials
Hijab, Makeup and Modernity