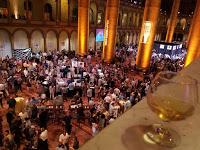 The 2018 SAVOR: An American Craft Beer & Food Experience hosted by the Brewer's Association and held at D.C.'s National Building Museum presented consumers with over 180 craft beers in a multitude of styles. The breweries represented the entire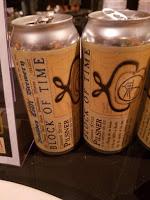 American industry from two Hawaiian breweries to the continent from New Mexico and Arizona, through Oklahoma to Vermont and Maine. Despite being heavy in IPA's, sours, and barrel aged beers, some of these breweries  poured palate cleansing lagers such as Hawaii's Kohola Brewery and their mineral driven Lokahi Pilsner. Likewise, cheers to more German Pilseners from Maine's Boothbay Craft Brewery Block of Time and Seattle's Cloudburst Brewing Happy Little Clouds. There were also a plethora of pale ales like Maryland's RAR Brewing's Slip Ons, Tampa Bay Brewing's Reef Donkey, and Night Shift Brewing's Whirlpool. Fifteen years ago these pales ales were the heaviest beers around but are  and now competing with IPAs for attention.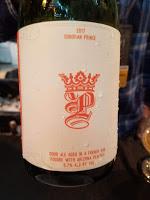 Sour beers were once again SAVOR's rising trend, (I'd estimate that at least a quarter of the offerings) with traditional Gose joined by experimental brews, fruited beers, and wood aged sours. Brewery Ommegang's Faith & Fortitude was mentioned in a previous post as well as the SAVOR collaboration beer Brett de Vinum. However, my favorite of the evening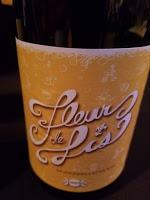 were the Arizona Wilderness Brewing Sonoran Prince (Fruited wood-aged sour) and Lexington Kentucky's West Sixth Brewing Sixfold X: Flanders Red (wood-aged sour). The former is an extraordinarily delicious sour ale fermented in French oak with local Florida Prince peaches and inoculated with various cultures. Evidently the native yeast on the peach skins add more layers. The West Sixth Flanders is a red sour ale that packs tremendous flavors (think tart cherry and back in the barnyard) using just malted barley, hops, water, yeast and 18 months aging in oak barrels. Honorable mentions go to Vermont's Four Quarters Brewing Fleur de Lis American Sour, The Lost Abbey's Veritas, Denver's Crooked Stave Artisan Beer Project Sour Rosé, Dogfish Head's Mixed Media (ale brewed with grape must). I see a wine theme there.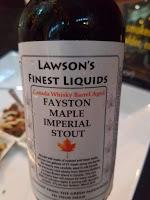 Barrels were also prevalent through aging darker beers in used spirits vessels. I use spirits since bourbon wasn't the only option. Colorado's Cheluna Brewing Company ages their Benito's Imperial Stout in Mezcal barrels from Oaxaca, Mexico. Hints of agave envelope the sweet and toasty toffee malt. Long lines lead to another unique pour with Vermont's Lawson's Finest Liquids Fayston Maple Imperial Stout aged in Canadian Whiskey barrels. This powerful beer is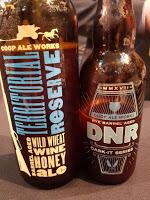 brewed with organic pale malt and nearly two gallons of local  maple syrup in each barrel. In addition Central Waters Brewing, from Wisconsin poured an excellent Bourbon Barrel Stout as did Colorado's Joyride Brewing with their Bourbon Barrel Aged Dr. Friese's Breakfast Stout. Yet the highlight came from Oklahoma City and COOP Ale Works. The Sooner State may be behind the national beer trend, but COOP poured two remarkable strong beers: 2017 Territorial Reserve Bourbon Barrel Aged Wild Wheat Wine Honey Ale and 2017 Cask-It Series Rye Barrel Aged DNR. The later is made from both malted and unmalted wheat, local alfalfa honey, and fermented wild yeast before resting in old bourbon barrels. The former has even more flavor as the rye imparts spicy characters into the Belgium Dark Strong Ale. Sadly, you have to get to Oklahoma City to enjoy these two.
There were obviously many other quality beers not reviewed and which I didn't even get a chance to imbibe. Fortunately the Brewer's Association provides this opportunity to sample such a wide range of styles from such a divers geographic region. Cheers.