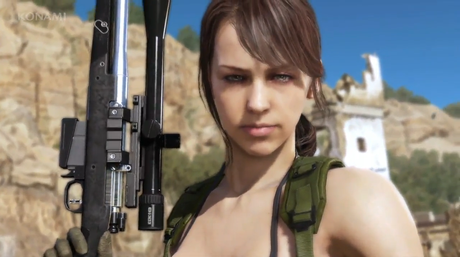 Metal Gear Solid director Hideo Kojima is to leave Konami after work on this September's Metal Gear Solid 5: The Phantom Pain is completed, an unnamed source within Kojima Productions has alleged.
Speaking to GameSpot, the source is reported to have revealed that a "fallout" between Kojima Productions and parent company Konami has led to communications being restricted at the studio, with senior staff said to have had access to "corporate internet, emails and phone" removed.
The report also claims that Konami has amended "the employee status of its Metal Gear team", with some senior staff, including Kojima, now said to be working at the studio as contractors rather than permanent employees.
The "power struggle" means that Kojima and other key developers at Kojima Productions will reportedly only have "limited opportunities" to promote The Phantom Pain ahead of its release.
"After we finish MGSV, Mr. Kojima and upper management will leave Konami," the source told the site. "They said their contract ends in December."
They later added: "At a team meeting, Mr Kojima explained that team have to be one and make a good game for fans."