The HOPE Volleyball SummerFest Mainstage every year brings Canada's most talented musicians to our stage, to entertain our over 20,000 players & spectators. In partnership with NewCap Radio's Big Money Shot contesting, whose winners play as our opening acts - we will continue to bring the biggest & brightest to rock Mooney's Bay Beach!
The headliners for 2016 feature:
Keswick, Ontario's The Elwins - 3:00pm - 3:45pm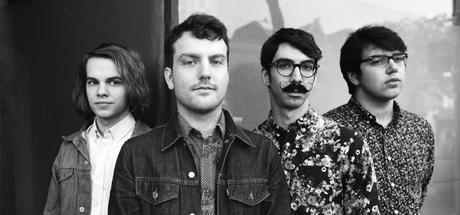 Vancouver's 2015 success story, and our friends, Dear Rouge - 4:15pm - 5:15pm
The capping off the entertainment for 2016 is Newfoundland's incredible indie rock band Hey Rosetta! 5:45pm - 6:45pm
(band set times are approximate) Close at 7:00pm. Tickets are $15 in advance, $20 at the gate.
HOPE is a volunteer-driven, not-for-profit events management organization that raises funds for community-based charities. Inspired by Terry Fox's run across Canada, in 1981 a group of friends in Ottawa founded HOPE to make a difference in their community.
HOPE's flagship Volleyball SummerFest event combines recreational volleyball with live rock entertainment. Each year, more than 25,000 players and spectators flock to Mooney's Bay Beach in Ottawa for the greatest summer party in the region. These participants have helped HOPE donate over $3.5 million in support of more than 110 local charities. Not bad for a group of friends that wanted to make a difference.
These many successes are made possible because of the support of several committed stakeholders. First, and foremost, HOPE is a volunteer led and driven organization. It depends on the efforts of an active board of directors, a membership body, and a core planning team of some forty individuals who, in turn, manage close to 1100 event-day volunteers. The volunteers are assisted by a small, dedicated staff of two. HOPE is also extremely fortunate to count on the generous and continued support of its stellar family of corporate partners as well as the City of Ottawa.
The event runs on July 16, 2016 at Mooney's Bay Beach in Ottawa.
For more information please visit http://www.hopehelps.com/the-event/concert-lineup/

Field Service Tech by day, Live Music Nut by night! My family and I call the Thousand Islands region of Ontario home. I'm a blogger, social media geek, tech, and live music fanatic. I founded Sound Check Entertainment in 2010 to help promote festivals and emerging artists from across Canada and the world! I now act as festivals liaison, manage media relations and, of course, cover events in the National Capital region. I'm also a diehard Habs fan but Sens fans fear not; as long as they aren't playing against my Habs I cheer just as loud for the Sens.