Seriously, it's probably a pretty good idea for these guys to just come forward.  The whole northeast just hit the pause button on whatever they were doing and are looking down every alley and behind every door.  It's on people.  If you don't think this is going to end quick, you're crazy.
This is straight from fbi.gov.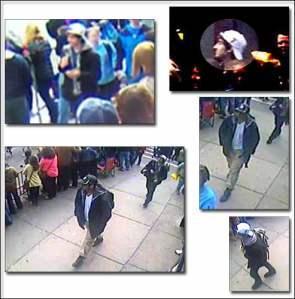 P.S. I say the whole Northeast, but we all know the majority of this country is keeping its eyes peeled. 
P.P.S. I'm actually heading to Massachusetts tonight for the weekend.  Almost guaranteed that it's going to be a bit surreal being there.  Looking forward to it.
#BostonStrong
Also, picked one of these up today: Boston Tribute Tee.  100% of the proceeds go to onefundboston.org.