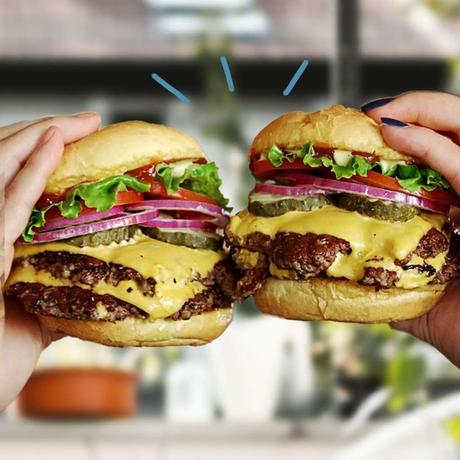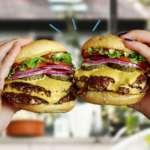 It's been a rough year for 2020 graduates. The coronavirus lockdown has taken away their opportunity to have a live graduation and they are graduating into a job market that is pretty much stagnant.
Fortunately, there are several restaurants that are making it up to them by offering free food during this difficult time. Here's a list of who's doing what and when.
View this post on Instagram

The perfect #lunch order doesn't exi—

A post shared by McDonald's (@mcdonalds) on Nov 25, 2019 at 6:59am PST
It's free French fry Fridays at McDonald's! Customers who walk in on a Friday can get free French fries with a purchase of $1 or more. The offer is good through June 28.
Smashburger may not be giving anything away, but they are offering quite a deal on a "Graduation Family Bundle Meal." You can get four Classic Singles and four Smash Tots for $25.95 or make it six of each for $38.95. The deal is ongoing.
View this post on Instagram

What do all 7 days of the week have in common? They're all fry-day to us. Treat yourself to an order of FREE fries! Available at the drive thru only at participating locations, all day, every day. Limit one per customer per visit.

A post shared by Steak 'n Shake (@steaknshake) on May 29, 2020 at 11:30am PDT
Everyone who goes through the drive-through at Steak n' Shake will be eligible for their 'We're All Essential' free fries deal. It's open to all customers, no minimum purchase is required and it's ongoing.
Make a purchase through the Wendy's app to get a free Spicy Chicken Sandwich or a Breakfast Baconator. The offer is good through June 7.
View this post on Instagram

Your go-to to-go order is back. Get BOGO footlongs when you order online and in the Subway app with contactless payment for quick and easy pickup. U.S. only.

A post shared by Official Subway (@subway) on May 8, 2020 at 11:39am PDT
Subway offers an ongoing BOGO on foot-long subs for all its customers.
Sub-loving graduates will love getting a free seven-and-a-half-inch club when they sign up as a Cousins Club member.
View this post on Instagram

Friday night Olive Burgers & Boston Coolers ** ** ** #haloburger #halo #burger #oliveburger #flint #michigan #shoplocal #supportflintgenesee #cheeseburger #olive #olives #takeout #delivery #heavenly #mibest #mibestburger #goodfood #instagood

A post shared by Halo Burger (@halo_burger) on May 15, 2020 at 1:44pm PDT
If you haven't made a loyalty visit to this joint, you should definitely add that to your agenda. You'll get a free QP Burger out of the deal!
This bar and grill is throwing in a free kid's meal for anyone who purchases an entrée.
Hopefully this news has made your graduation a little brighter. Which restaurants will you be visiting for fantastic meal deals?
Featured Image Credit: Smashburger