That's right, it's really happening. Rockstar games will be releasing a special and collector's editions of Grand Theft Auto V, bundled up with a bunch of cool extra stuff including DLCs and extra bonuses. Both these major releases will head out with a bumped up price tags.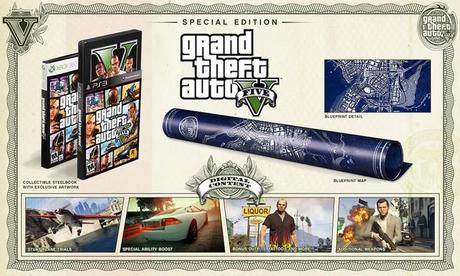 Special Edition of GTA V will include some free weapons including .50 Caliber Pistol,  Bullpup Shotgun and the Hammer. There will also be discounts on clothing, tattoos and a boost on Special Ability bar which makes the game much easier. In addition to the digital stuff, there's a special blueprint map in the box with collectible steel book with exclusive artwork.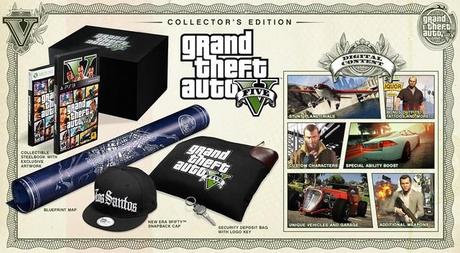 The Collector's Edition seems to be the best pack among the two as it comes with all the things included in special edition and more. This pack has custom characters for Grand Theft Auto Online and offers more customization options for characters. Also there will be a unique garage space for custom vehicles in this bundle that comes with CarbonRS sports bike and 1930s style hotrod. All this comes bundled with blueprint map, backflip cap and a security bag plus a key with the logo engraved.
GTA V Collector's Edition will cost $150 and $80 for the Special Edition. The game will be available for the Xbox 360 and PlayStation 3 on September 17. Yes, I know it doesn't sounds much like a special edition, especially compared to others like the awesome Batman: Arkham Origins Collector's Edition and the GRID 2 BAC Mono Edition that came with a real racing car. But, this is better than nothing, right?

(All the images, trademarks, logo's shown on this post are the property of their respective owners)
Roshan Jerad Perera